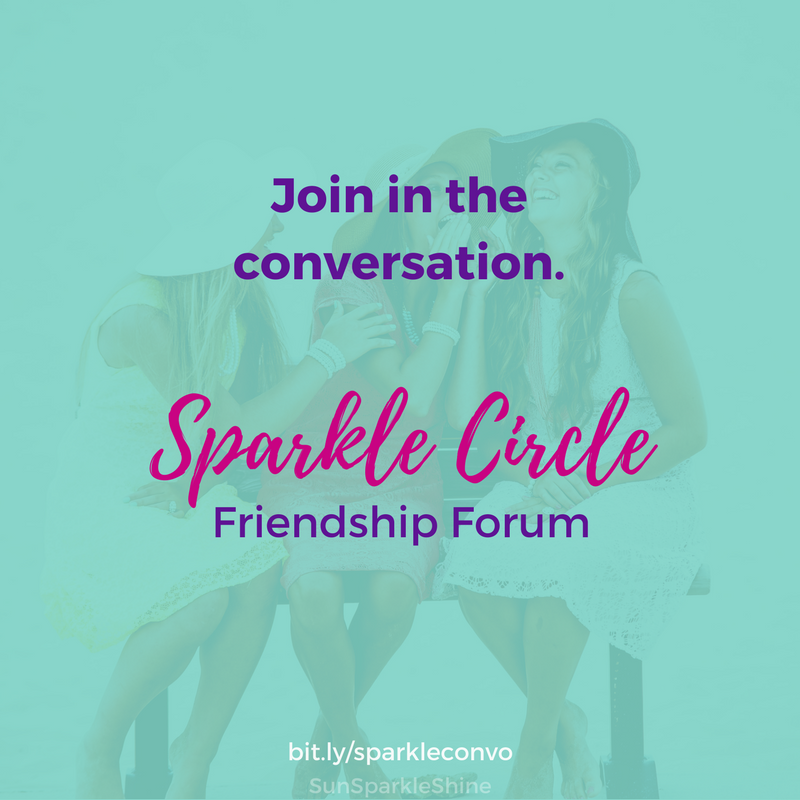 Thank you for visiting the #SparkleCircle Friendship Forum. This is a space where we invite you to journey with us as we seek to shine for Christ.
It's a forum where we get to lighten our load, share laughter and even a happy tear or two. Because together, we shine brighter!
Join the conversation by first creating your login here.
Catch up on all the #SparkleCircle friendship posts here.