Do you ever feel like you just can't get past the overwhelm? 
If you're caught up in the day-to-day struggles of life and simply trying to keep up, we feel your pain. Every day brings another struggle of its own and before you know it, you're drowning in a sea of 'woe-is-me'. And that's just by 8 a.m.!
Well, we have just the thing for you. This FREE 5-day email series will get you focused on your daily blessings and help you ditch the overwhelm.
In this series you'll get encouragement, prayers, Bible verses and practical tips that will inspire you to wake up to gratitude every single day.
We inspire you to start each day with thankfulness. The series will run for only 5 days and be sent straight to your inbox from November 13-17. Just in time to prepare for the holidays!
Plus we have a few surprise bonuses just for you!
Are you ready to wake up to gratitude? Let's do this!

Here's what's included
We've created this 5-day email series out of our own need for more. More peace, more time with God, and more thankfulness. Because friend, we know that sometimes we all need a gratitude reset.
Over the next five days, we will share daily doses of encouragement for your overwhelmed soul. And because we are busy women too, we keep the emails short and sweet, to fit into your hectic schedule.
As we wake up to gratitude this week we will focus on three areas.
The Word on Gratitude: a daily Bible verse reminding us what God's Word says that will inspire thankfulness. This will help us set our minds on things above and on the good that God is doing in our lives.
An Attitude of Gratitude: inspiration to practice gratitude in the day to day. To get you started we're sharing our Wake Up to Gratitude Journal and together we will record our daily blessings.
Gratitude Spark: scripture graphics to help you share your heart of gratitude with others. If you love social media, share the graphics with your friends, followers and fans using the hashtag #wakeupgratitude so that we can keep the gratitude spark going.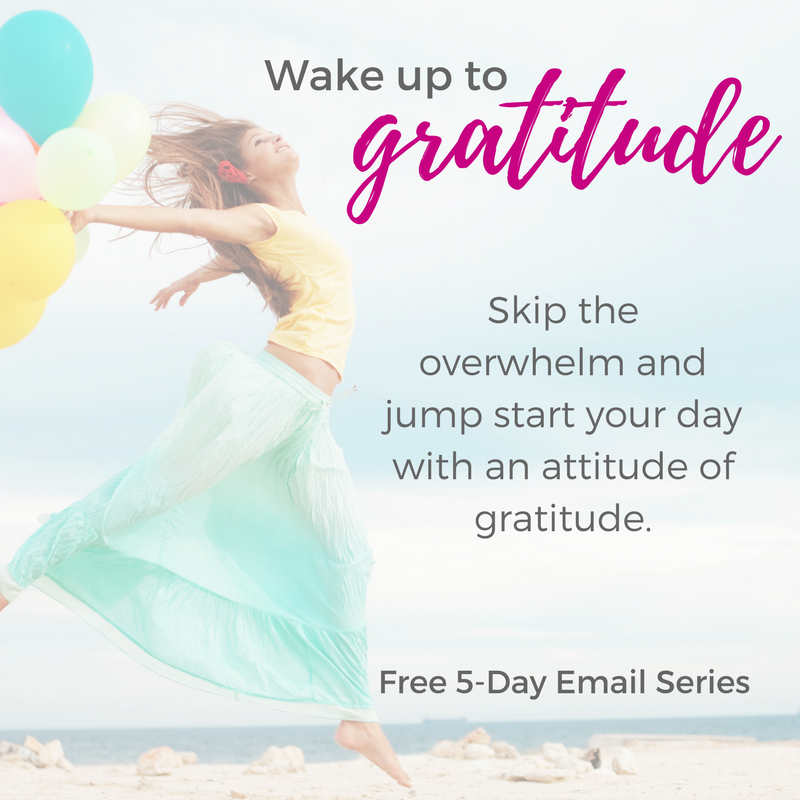 Topics we will cover: 
Day 1: The Blessings of Gratitude
Day 2: No More Missing Peace
Day 3: A Heart for Gratitude
Day 4: Developing a Gratitude Habit
Day 5: Giving Thanks in All Circumstances
Did we mention bonuses?
We love freebies and who doesn't? But even more than that, we love finding practical ways to apply what we're learning. That's why we've included some fun (and useful) bonuses for you when you sign up for the FREE Wake Up to Gratitude series.
As part of the series, you will receive:
Wake Up to Gratitude Journal - we designed this beautiful journal exclusive for the series
Thanks.Giving cards - these handy reminders go wherever you go to inspire thankfulness in the day-to-day
Thank You Notes - share the thankfulness love with these cute thank you notes 
Scripture Graphics - we love to spread the shine and what better way than to share God's Word and inspire thankfulness as we go? These unique graphics are yours to share on social media or wherever you want to wake up a little more gratitude. Simply use the hashtag #wakeupgratitude so we can follow along. 
And more!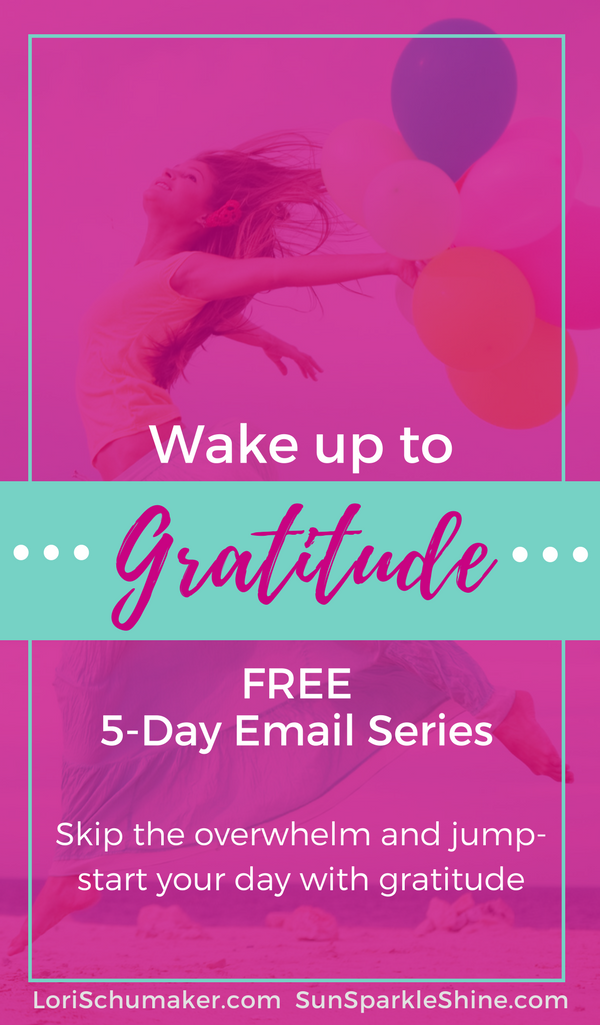 Meet your hosts
The Wake Up to Gratitude series is brought to you by Lori Schumaker (Searching for Moments) and Marva Smith (SunSparkleShine). We're two Christian bloggers turned in-real-life friends who are desperate for God's grace. We realized we both needed to send the overwhelm, frustration, and grumpiness packing. The enemy has desperately been attempting to steal our joy. So what better way to fight than together?
That's why we decided to create this FREE 5-Day Email Series titled Wake Up to Gratitude! So, if you are ready, sign up HERE!
Read on to find out more about us.
About Lori Schumaker
As a wife, mom, teacher, friend, and writer, Lori believes her purpose is to encourage others to seek hope. Pointing others to Jesus brings her joy. Writing about the hope of Jesus is her focus. It's because of this that she is excited to welcome you as a friend as you struggle through brokenness, celebrate life's joys, and grow to know Jesus more and more. Find her at Searching for Moments and connect with her on Facebook, Pinterest, Instagram, and Twitter.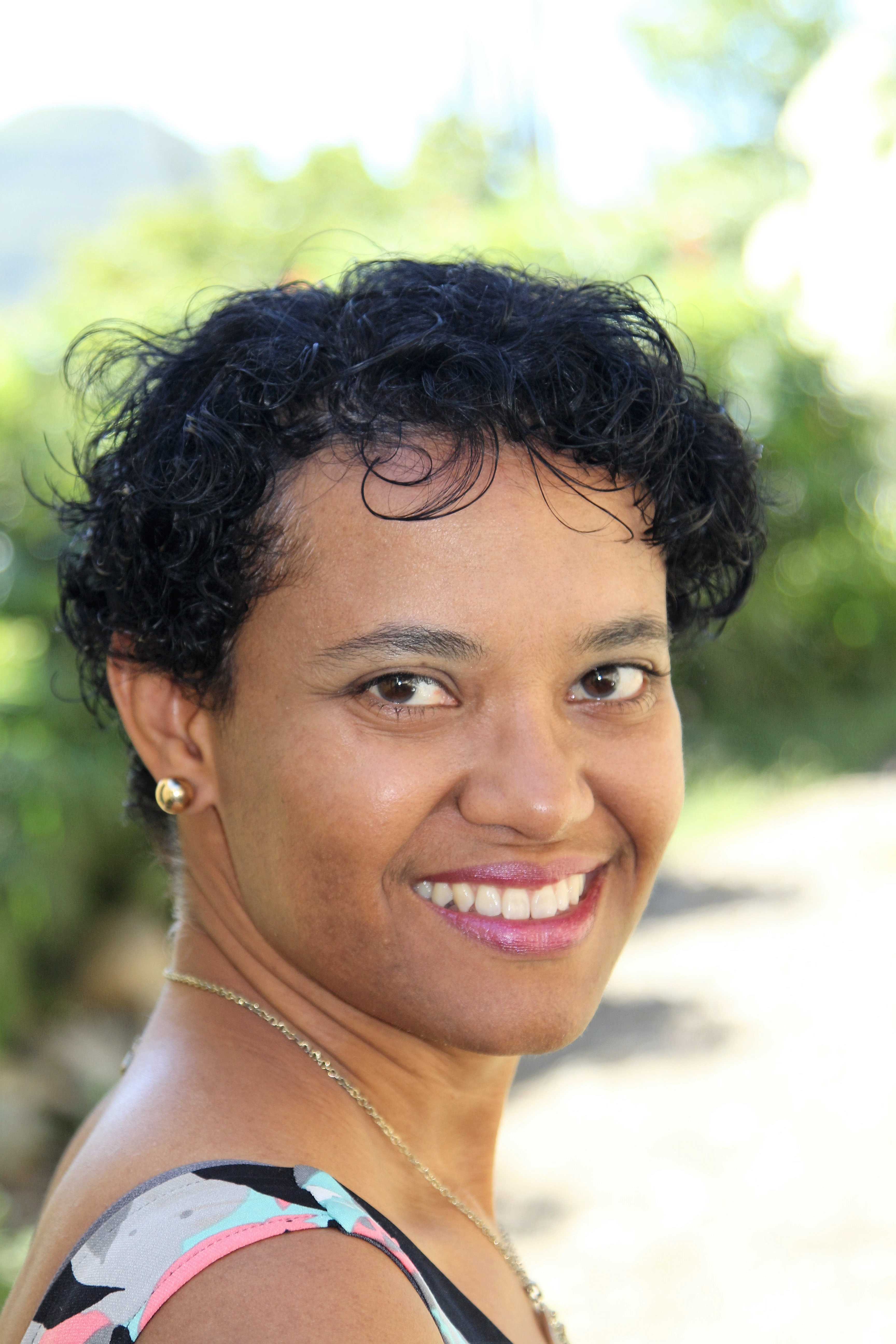 About Marva Smith
Marva is an island-living, sun-loving Christian wife, mother and wearer of many hats. Inspired by John 10:10 she encourages women to slow down and enjoy life to the full, brilliantly. You can find all the latest sparkle on her blog SunSparkleShine as well as Facebook, Pinterest, Twitter and Instagram. Get a free copy of her e-book You Were Made to Sparkle when you sign up for her Sparklelights newsletter here.
By signing up you will be automatically added to both Searching for Moments and SunSparkleShine mailing lists. Lucky for you that means you will receive access to all the goodies we share with friends.
Spread the word, spread the shine
We've found that the enemy doesn't want us to practice thankfulness. That's why we're even more eager to spread the word and inspire others in an attitude of gratitude. If you think this is something your friends will enjoy too, would you join us in spreading the shine and passing this along? Simply share the link to this page or invite them to sign up for the FREE Wake Up to Gratitude email series at: bit.ly/wakeupgratitude