I drove distracted and alone with tears streaming down my face.
Her pain became my own in that moment.
I wasn't even sure if I was crying for her loss or mine.
Now really wasn't a good time for Him to ask this of me.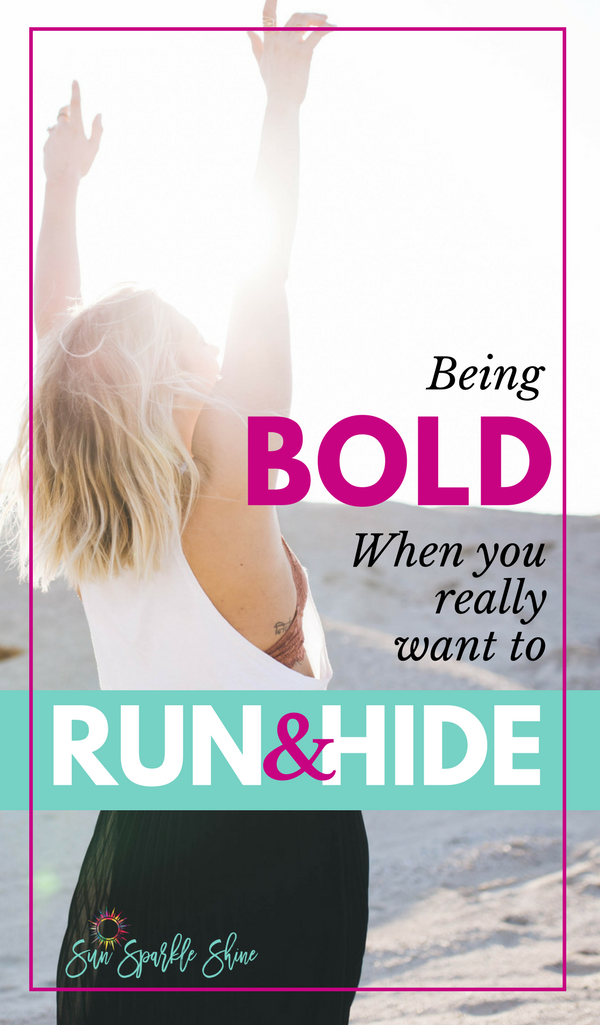 "God, please don't make me do this. Please don't put this on me. Someone else can step in."
"But I'm asking you," I could almost hear Him say. "You're the one I've been preparing for this very thing."
The Quest for Bold
I was sorry that I'd asked the question just a couple days before.
I could have pretended that I never did but it was right there in my journal. Written in blue ink.
It was a question that I'd asked for several days during the #BeBoldForSpiritualChange challenge and many days after. At the end of each day's devotion, I would ask the same thing. This time, I had actually taken the time to write it down.
"What bold thing are you calling me to do, Lord?"
As many times as I'd asked it, the answer never came. Until now.
When Bold Shows Up
What do you do when Bold shows up at your door?
Do you pretend you never heard the knock? Wait for him to go away?  Look around to see who else could answer?
I did all three.
Because you see, Bold showed up in a way I didn't expect. On top of that, he asked something of me, that I felt I wasn't prepared for. And it made me uncomfortable.
Sure, I'd said I wanted to be bold but now it felt like my obedience was being tested.
"Can't you ask someone else? I'm sure there are others who can do it", I tried to reason.
"But, Lord, I don't think I can do this."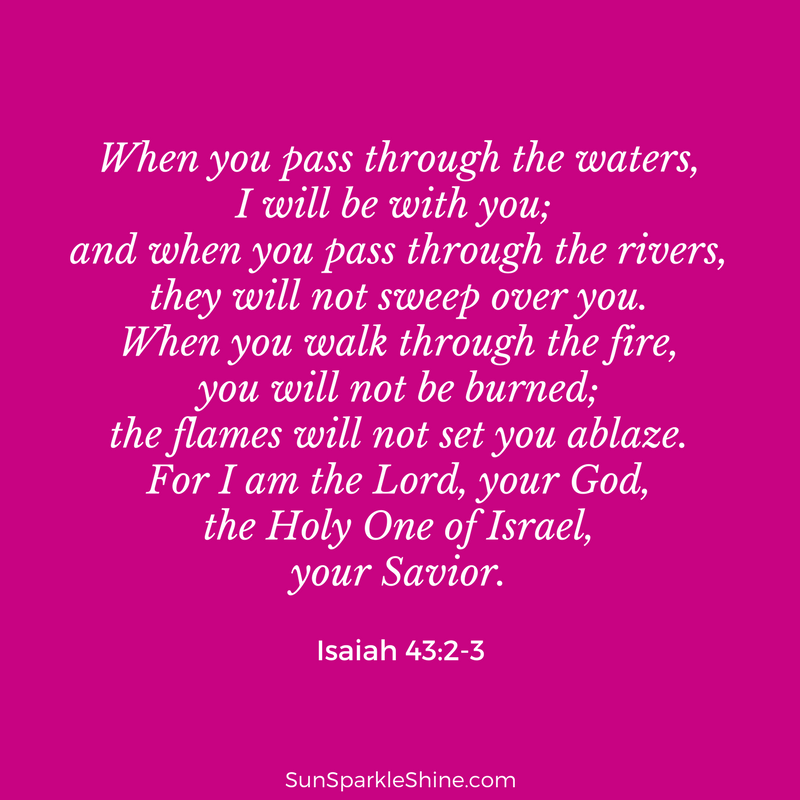 "Now is not a good time."
That sealed the deal.
Plus, like Jonah, I couldn't find a place to run to where the Lord couldn't find me.
The more I tried to bargain, the more God's Word confirmed what He was asking me to do.
Embrace Bold
Being bold doesn't come naturally to me. I need God to make me bold. And oh boy, does it require a lot of faith. And trust.
Maybe you're like me and you've tried negotiating and bargaining with God. Because, certainly there's someone else who can do the job.
But God has called me. And as the saying goes, "if He's called me to it, He'll see me through it".
I can't tell you exactly where Bold is taking me. And I don't know all the details. But this one thing, I know. God is calling me to embrace Bold. And my God? He is trustworthy.
So, I'm stepping out of my comfort zone. I'm taking Bold by the hand and we're heading out on an adventure.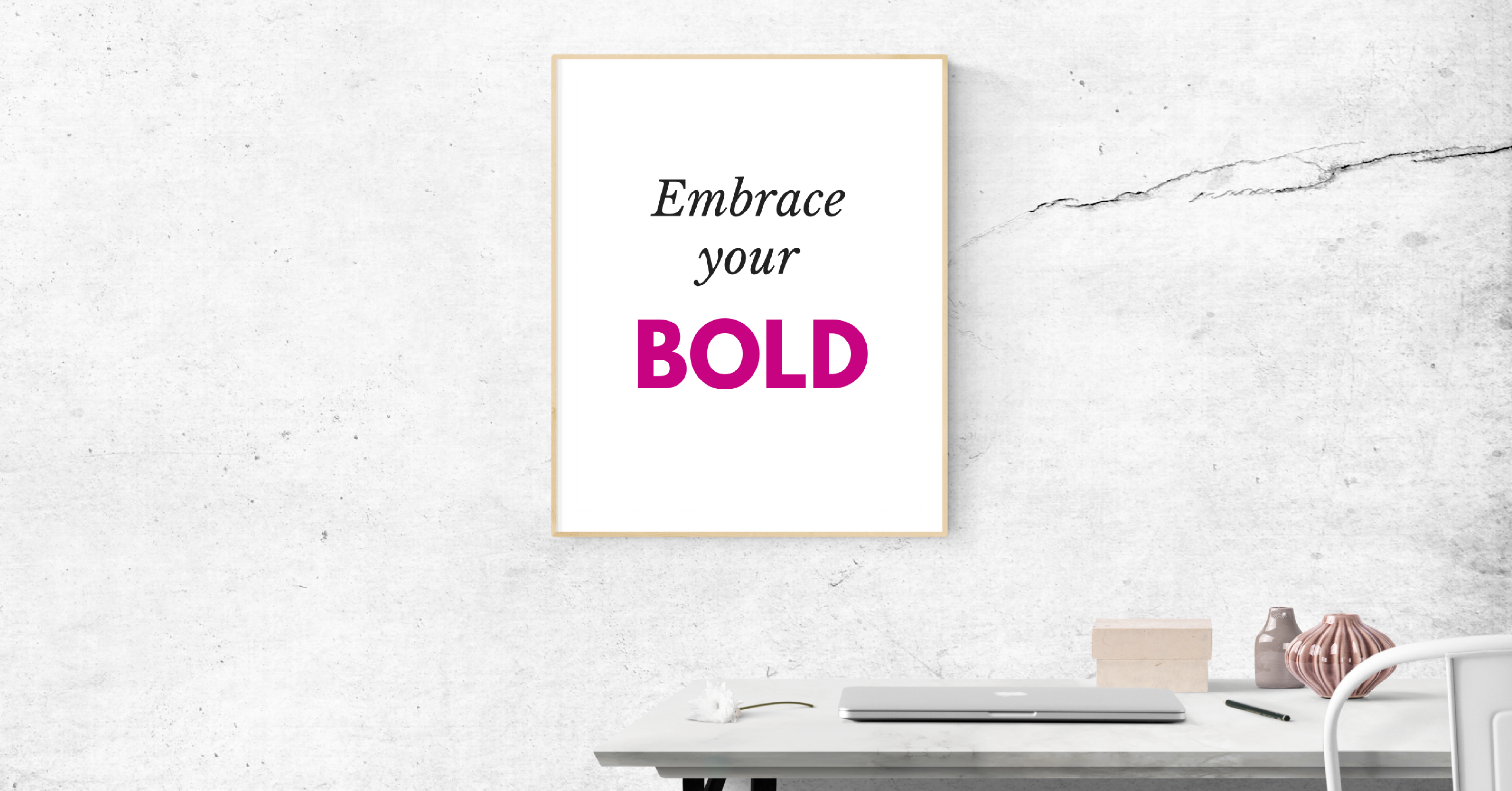 I'll keep you posted as the journey continues.
How about you?
What bold thing is God calling you to do?
And how have you responded?
Have you embraced Bold or are you running away?
Wishing you blessings, 

Please spread the shine and share this with your friends using the share buttons below. 
And if you're looking for more encouraging and inspiring content, check out these amazing sites where I link up my weekly posts.
---
Ready to lighten your load, share laughter and a happy tear or two?
Join my sisters and me for the Sparkle Circle, right here every last Tuesday of the month.
Because doing life together makes it so much sweeter!