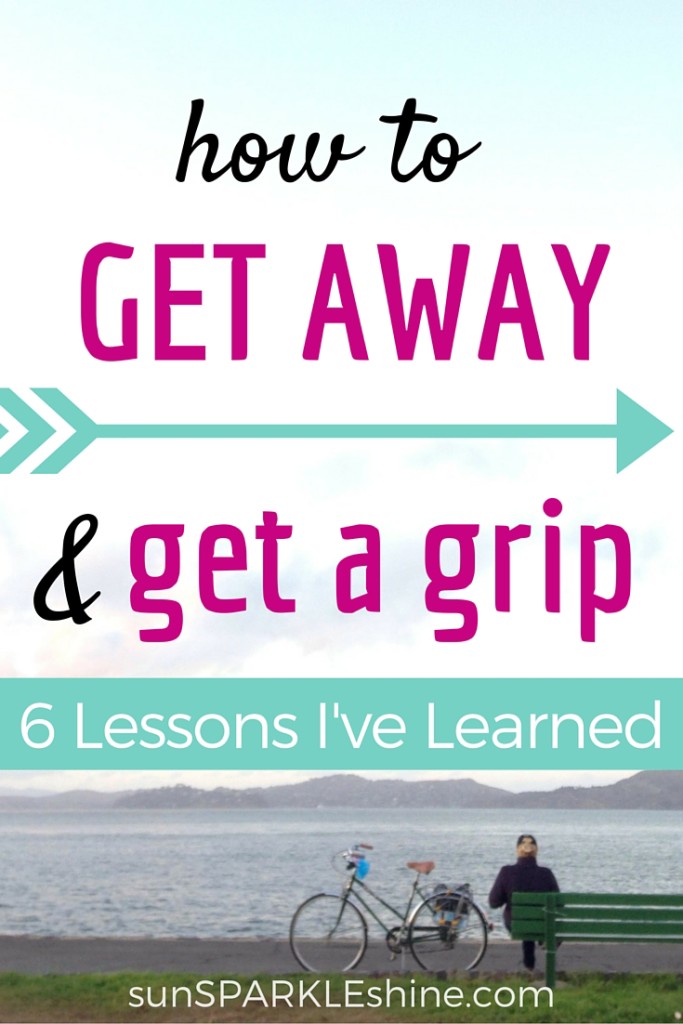 Every little thing seemed to bother me. I was busy biting heads off at every turn. I imagine it must've been pretty hard to be around me. And that's not even mentioning the tears.
Clearly I've been ignoring the warning signs or by now I would have done something.
You see, every now and again, I need to slow down. Pause. Before I crash and burn.
But thankfully, I don't feel like I'm alone in this. In fact, Jesus saw the need for his disciples to retreat from the madness too. He knew that they needed rest, not just for their bodies, but for their souls as well.
"Then, because so many people were coming and going that they did not even have a chance to eat, he said to them, "Come with me by yourselves to a quiet place and get some rest."
Just this past week, I closed my computer, dropped my kids to school and headed to my nearest retreat spot. This time it was an outdoor coffee shop near a local marina. Lucky for me it's 80 degrees here so getting outdoors was just what the doctor ordered.
I spent the better part of three hours reading a devotional book, writing in my journal, enjoying nature and praying to God.
I won't tell you that I solved all of my problems in those three hours but I learned a few things about having a personal retreat that might help you too.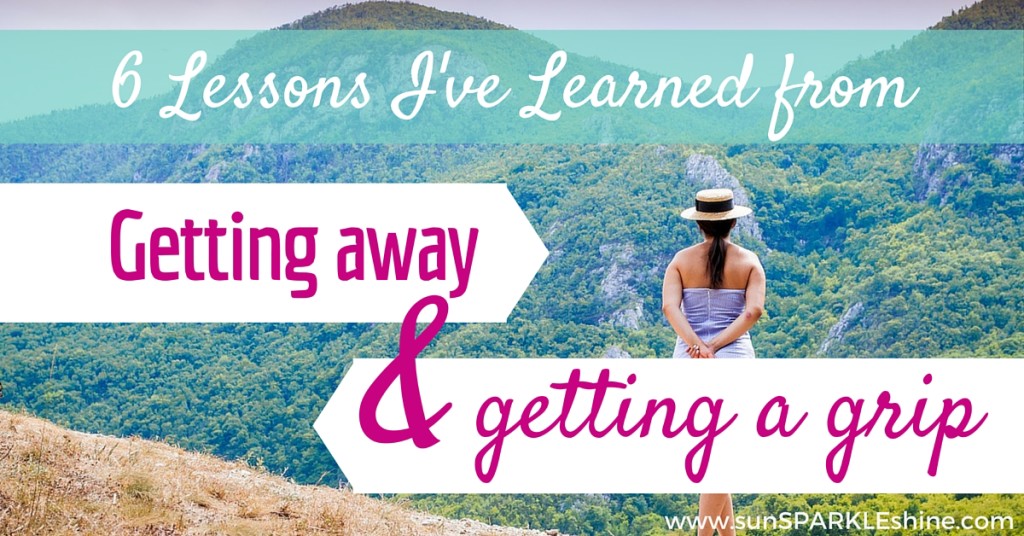 Recognize the warning signs
We all know those tell-tale signs that signal when we need a break. Sometimes it's our family members that see them long before we do.
Until you get better at recognizing the symptoms consider asking someone close to you to give you a heads-up. Don't wait until you get to the breaking point. Try to nip it in the bud early on.
Break the routine
Sometimes day-to-day routines can feel like a burden. That's when it's time to shake things up. This might mean temporarily switching up my routine, getting a change of scenery or both. Simple things like alternating the kids' drop-off/pick-up with my husband or having dinner out (no cooking for the mommy), can give me a little boost.
Get with the Master
This is at the core of my personal retreat. Sure I love a good spa day as much as the other girl but for me to be truly rejuvenated, spending quality time with God is key.
As I head out to my personal retreat, I grab my bible, favourite devotional book, and my journal.
My journal is especially important because when I'm really at my wit's end, I find it hard to pray. It's as if the words are stuck in my throat. Writing down my thoughts as a prayer to God really helps me to focus and clarify what I'm thinking.
The words I've captured on my page usually bring to mind a bible verse or two that I can read and meditate on.
Make it Your Own
So maybe you don't live in the tropics like I do and you're wondering how all of this will work for you in your current situation. Your retreat doesn't have to look like mine. Here I give some ideas in this Free Guide. The guide covers many of the questions you might have (the what, why, who, when, where, and how) and gives you some tips on what to do during your personal retreat. I encourage you to find what works best for you and make it your own.
Sign up here to get your Free Guide or click on the image below.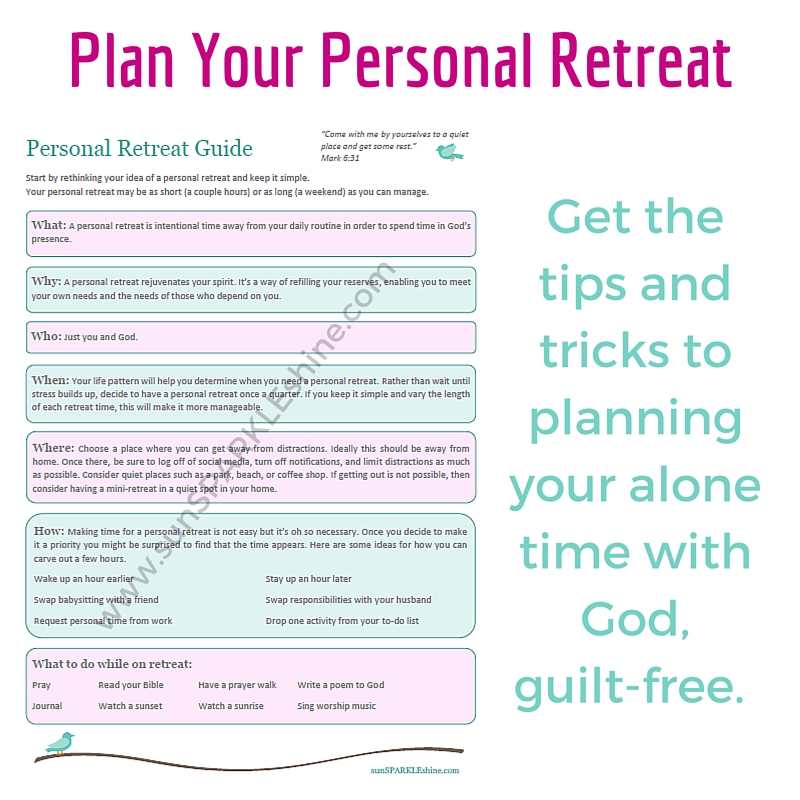 Keep it simple
The goal is to get some personal time with God where you can regroup and rejuvenate. It doesn't have to be fancy and it doesn't have to be a full day. Oftentimes that's a luxury we can't afford. Be realistic and keep it simple. A day-off might not be possible but perhaps you can steal an hour of alone time by swapping time with your husband or a friend. Use some of the tips in the guide to help you get started.
Manage expectations
If you expect that all of your problems will be solved by the end of your retreat, it's likely you'll be disappointed. I won't limit what God can do, but I'll tell you that usually I find that the only thing that changes is my perspective. And frankly, sometimes that's the only change that's needed.
During my retreat this week, I didn't walk away feeling completely resolved but I had a better sense of what was stirring in my heart and the steps I needed to take to address it. For me, that in itself was a blessing. In that case, the retreat was a means to an end, not the end itself.
If you manage your expectations about the outcome of your personal retreat you won't feel jaded about the experience but will instead welcome the next one.
Put an End to Biting Off Heads
So maybe you're not into biting off heads, like some people (ahem). But maybe there's something else that you do that signals it's time for a break. Do you know your warning signs? Start by recognizing them, shake up your routine, and get some one-on-one time with the Lord. Remember, you don't have to follow someone else's plan. Keep things simple and manage your expectations.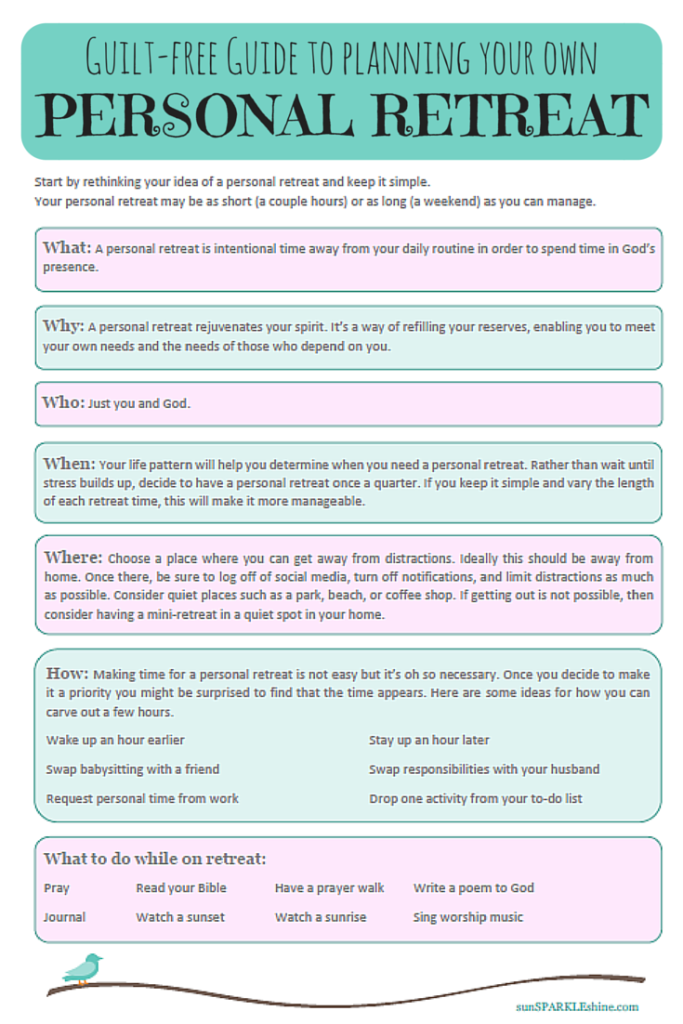 Don't be surprised if you enjoy your personal retreat so much that you can't wait to plan another one. And you might even find yourself recommending it to a friend the next time you notice her warning signs.
What about you?
Do you have some personal retreat tips you'd like to share?
How do you recognize your warning signs before it's too late?
Don't forget to click below to grab your free Personal Retreat Guide now.

Wishing you blessings, 

If you enjoyed this post, please spread the shine and share it with your friends using the share buttons below. 
I love linking up with these amazing sites.