Do you believe that the way you start your day will determine the way your day will go? If so, you're part of a great majority of people who do. That's why motivational videos are so very popular. From moving graduation speeches, to voice clips from movies, you have tons of options on YouTube. But what about starting your day with a reminder that says this is who I am in Christ?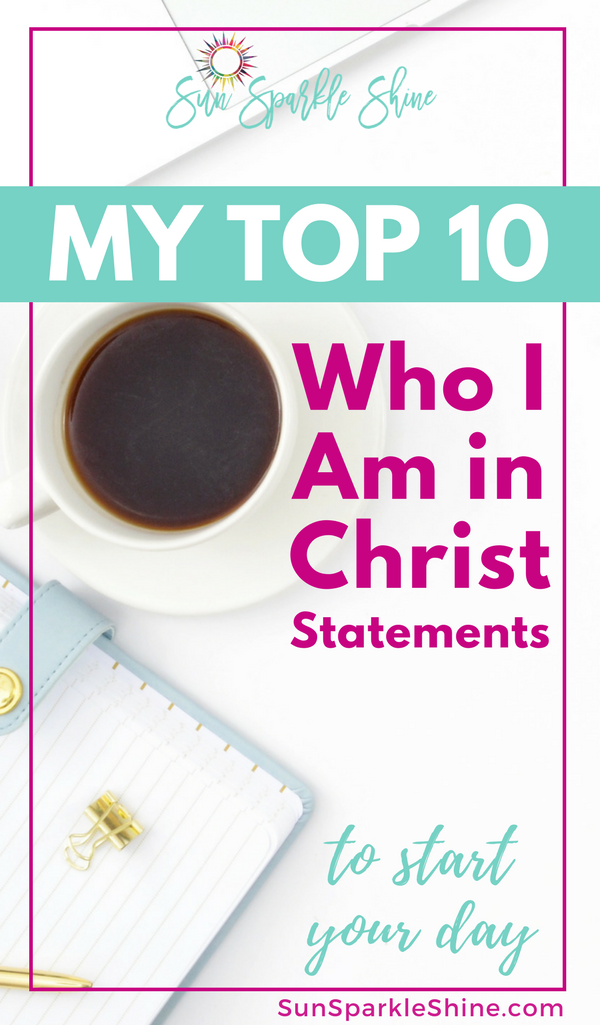 Here are a few I am statements that motivate me. They remind me of who I am in Christ and are particularly helpful during those times I'm feeling down. What? You have those days too? Well then be encouraged with these power thoughts straight from God's word!
Power Up your Day with these 10 'Who I Am in Christ' Statements
1. I am a conqueror.
No, in all these things we are more than conquerors through him who loved us. Romans 8:37 ESV
2. I am righteous.
For our sake he made him to be sin who knew no sin, so that in him we might become the righteousness of God. 2 Corinthians 5:21 ESV
3. I am a child of God.
And because you are sons, God has sent the Spirit of his Son into our hearts, crying, "Abba! Father!"  So you are no longer a slave, but a son, and if a son, then an heir through God. Galatians 4:6-7 ESV

For all who are led by the Spirit of God are sons of God. For you did not receive the spirit of slavery to fall back into fear, but you have received the Spirit of adoption as sons, by whom we cry, "Abba! Father!" Romans 8:14-15 ESV

But to all who did receive him, who believed in his name, he gave the right to become children of God. John 1:12 ESV
4. I am blessed.
Blessed be the God and Father of our Lord Jesus Christ, who has blessed us in Christ with every spiritual blessing in the heavenly places. Ephesians 1:3 ESV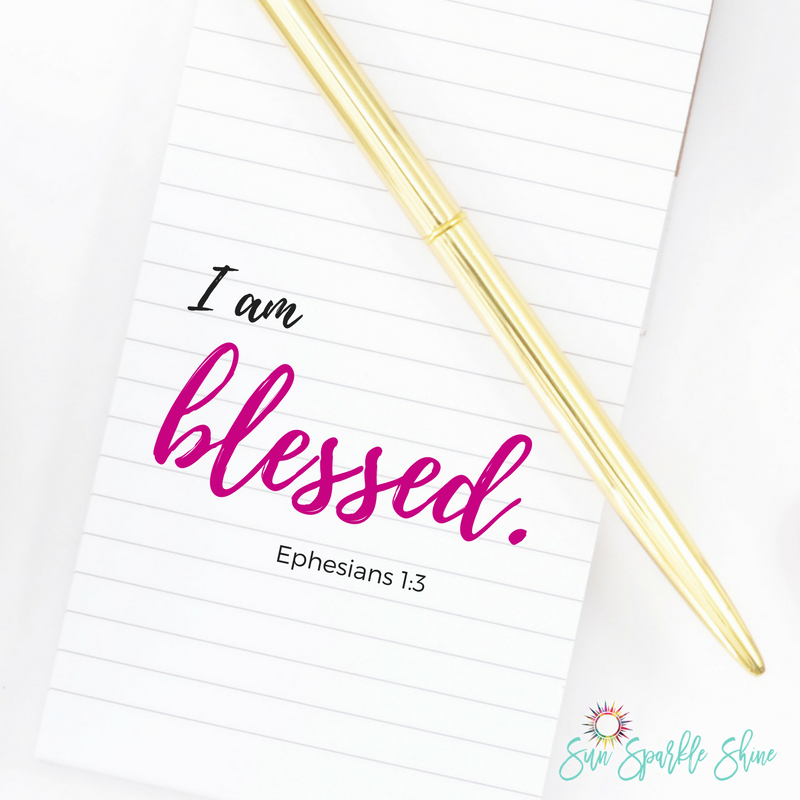 5. I am capable.
I can do all things through him who strengthens me. Philippians 4:13 ESV
6. I am a light.
You are the light of the world. A city set on a hill cannot be hidden. Matthew 5:14 ESV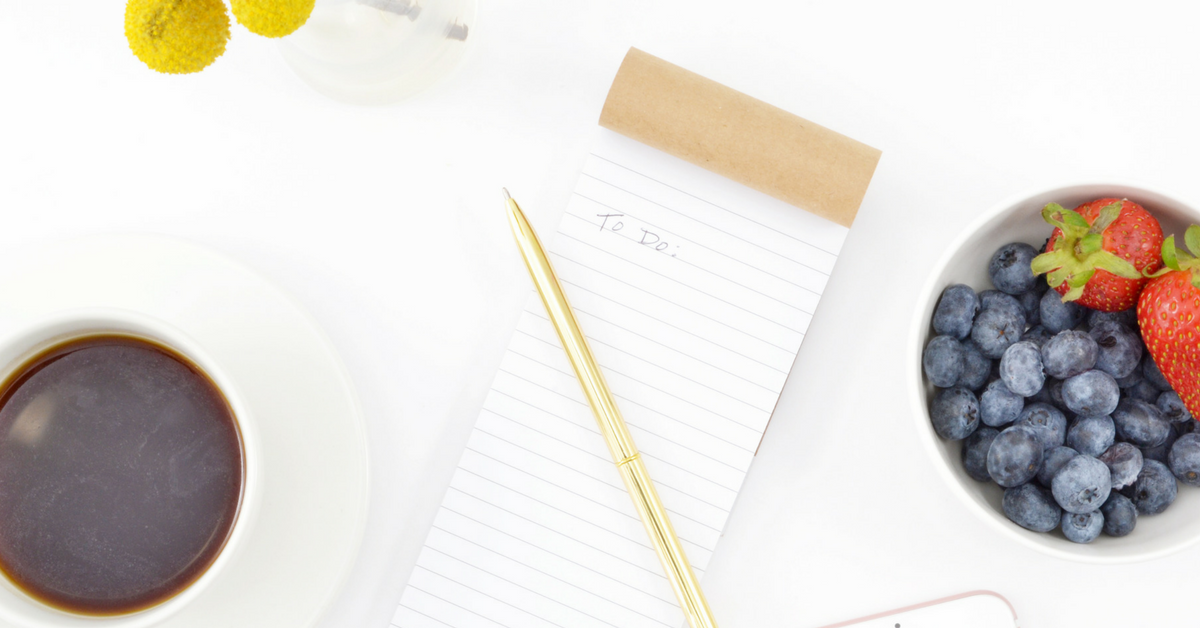 7. I am called.
Only let each person lead the life that the Lord has assigned to him, and to which God has called him. 1 Corinthians 7:17 ESV
8. I am victorious.
But thanks be to God, who gives us the victory through our Lord Jesus Christ. 1 Corinthians 15:57 ESV
9. I am blameless.
He has now reconciled in his body of flesh by his death, in order to present you holy and blameless and above reproach before him. Colossians 1:22 ESV
10. I am complete.
And in Christ you have been brought to fullness. Colossians 2:10 NIV

BONUS:
This is perhaps the most powerful statement to remind me of who I am in Christ. Even if you forget all the others, this is the one you need to hold on to for dear life!
I am loved.
This is love: not that we loved God, but that he loved us and sent his Son as an atoning sacrifice for our sins. 1 John 4:10 NIV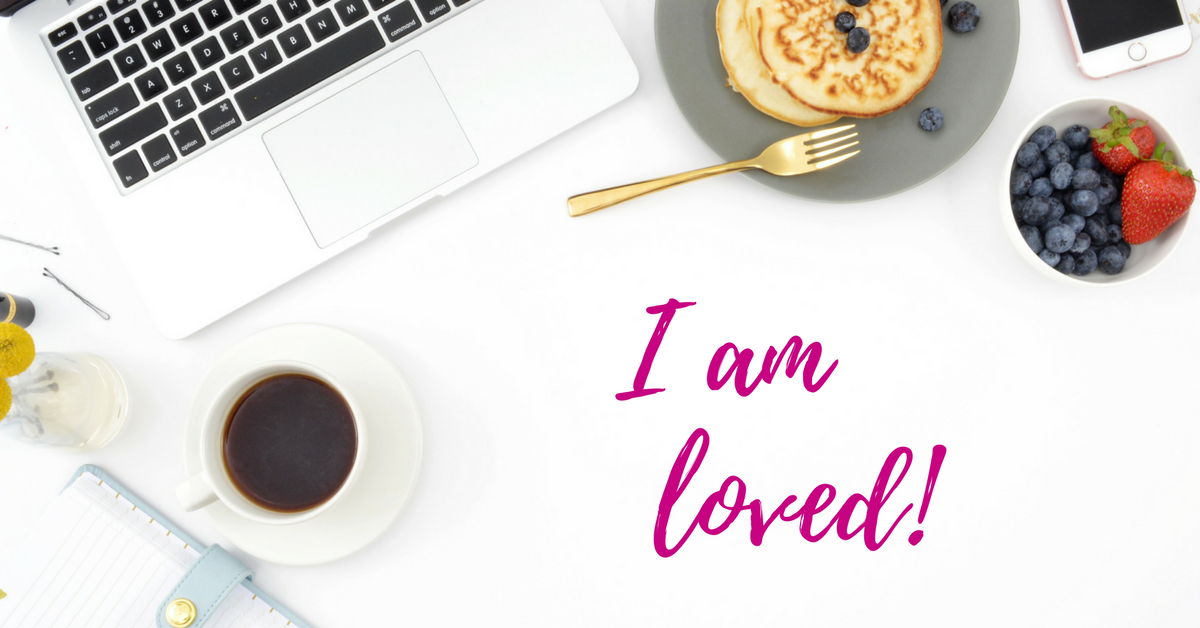 By the way, if you came to this post looking for scriptures that talk about the I Am statements about Christ, my friend Betsy De Cruz at Faith Spilling Over has a series on this very topic. Here's her latest one, Help When You Need a Rescue where you can also find links to her other posts in the series of I Am statements. I promise you they're well worth the read.
How about you?
This is just a sampling of who God says I am. If you have some other scriptures that talk about who I am in Christ, I'd love for you to share them in the comments below. And please, share this post with someone who needs this encouragement today.
Wishing you blessings, 

---
Do you want to live fully in your purpose? Then join me here!
If you enjoyed this post, don't keep it to yourself. Please spread the shine and share this with your friends using the share buttons below. 
And if you're looking for more encouraging and inspiring content, check out these amazing sites where I link up my weekly posts.