Let's face it. A new year doesn't stay new for very long. So the question is how do we keep the spark of hope burning beyond the first month?
In many ways, 2016 was a fabulous year.
Yet, when I look back I see that by mid-year, the spark that I had at the beginning just wasn't as bright any more. As the months wore on, it dwindled to a tiny flame. By the last few months, I had all I wanted to find a little flicker of hope.
Now, maybe your year didn't go anything like this.
Perhaps you're one of those people who can keep the spark burning bright all year long. You're the ray of sunshine on the cloudy day. Everyday. Woohoo!!!
Me? Well, let's just say I've found that left on its own, my New Year spark will quickly diminish to a flicker.
So what's a girl to do?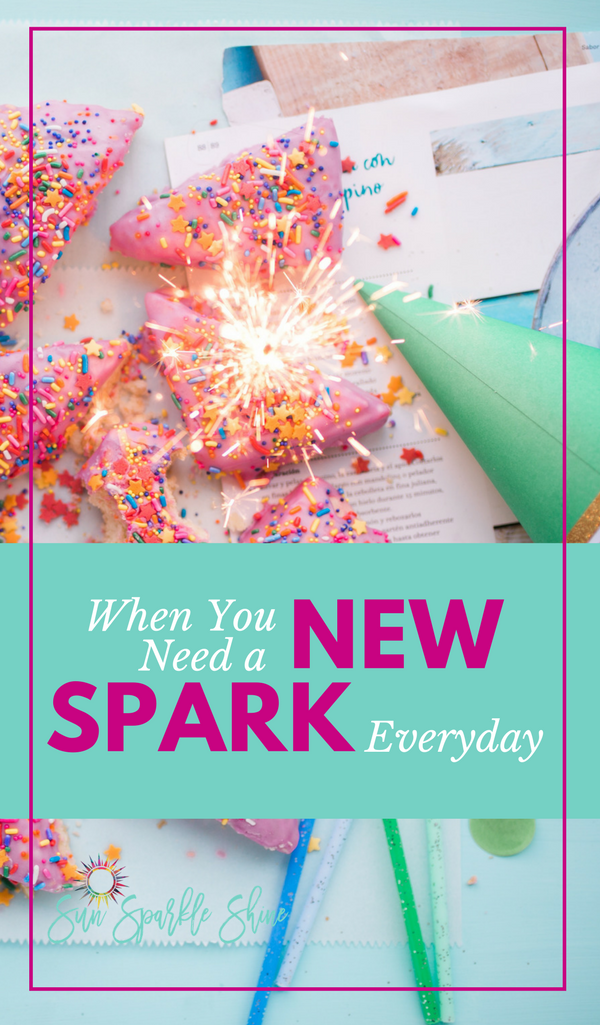 Start each NEW day with a fresh NEW spark.
That's my goal this year. And the brightest spark can only come from God.
That's why this year I'm going back to the basics. Back to seeing life with fresh new eyes. Every. Single. Day.
A New Spark
The story of Joshua and his triumphant victory in Joshua 6 is such a great example of what a new spark looks like.
God had already promised Joshua victory over his enemies but then He did a strange thing. God gave Joshua instructions that didn't seem to make much sense. Joshua and the Israelites were to march around the Jericho wall seven times in order for the wall to fall.
Having learned obedience the slow way (sounds familiar?), the people did as God said. And the next day Joshua and the people got up and marched around the wall.
Then they did it again.
And again.
And wouldn't you think that by the fourth day, they were so discouraged that they refused to even get out of bed.
No, that's not what happened.
They got up just like before and marched around the wall that day and the next day. And the next one after that.
Six times in all.
Then on the seventh day, they got up with the same zeal as they had on the first day (if not more) and marched around the wall again. In fact, they marched around seven times that day.
And that's when the victory came.
What does this have to do with a new spark?
A New Spark Isn't Just for Bible Times
Every single day the people got up and started anew.
They took with them their faith in God and nothing else.
With that one spark of faith, God did the impossible.
I believe God wants to do amazing things in my life too. And just like the Israelites, God is calling me to start every day with a new spark.
I don't have to see what the rest of 2017 holds or even the rest of this month. I just need to start each new day with enough faith for the day ahead.
The Year of New
And so, my One Word for 2017 is NEW.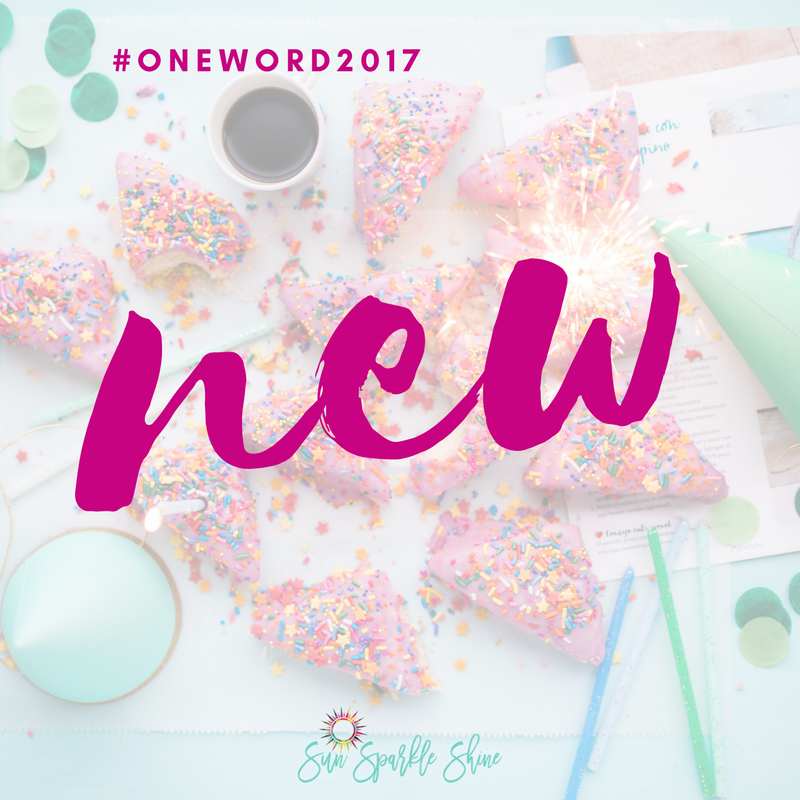 This year, I will start anew with God. Beginning each day with new and fresh faith. And trusting God for the rest.
After 21 years of being a Christian, it's as if God is calling me to new territory. He is calling me to grow up in my faith and to take nothing for the journey except Him and His Word.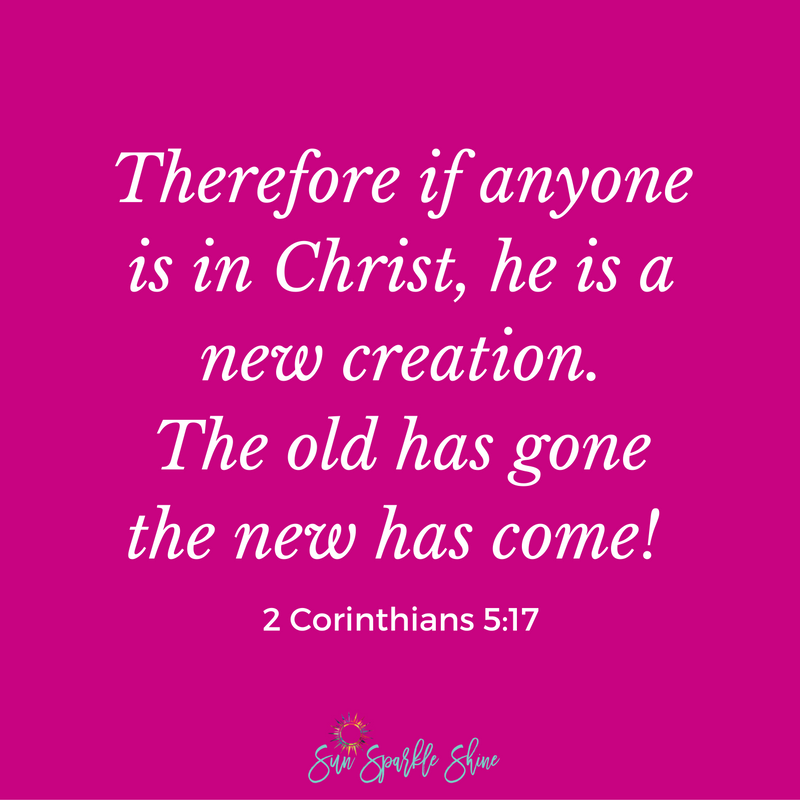 And I answer that call. Today.
My prayer is that I will diligently and joyfully answer His call each day in 2017 and beyond.
My goal is to embrace a new spark each and every day.
What about you
If you feel you need to start anew with God, I invite you to journey with me. I'm going back to the basics in my walk with God and welcoming all the new things He has in store.
For the rest of January, I'll be focusing on spiritual disciplines. Because I need it and maybe you do too.
Then at the end of the month I'm introducing a fun, new series about what it looks like to live out our faith. I hope you'll stick around.
Wishing you blessings, 

Please spread the shine and share this with your friends using the share buttons below. 
And if you're looking for more encouraging and inspiring content, check out these amazing sites where I link up my weekly posts.
For photo credits click here.
---
Are you ready for a fresh start? Join me here!