Listen to the world, and you'd probably be very confused about your true identity. Too often we're defined by the colour of our skin, our religious affiliation, our gender, and so many other labels. But where should we turn to find our true identity?
I believe the Word of God is the ultimate source for defining who we are.
You may know this popular Christian song 'I Know Who I Am' by Sinach. It's an upbeat, worship song that leaves you with a sense of empowerment. When I play it, I like to turn it up loud and sometimes even dance along in worship to our God.
But another thing I love about this song is that it reminds me who I am in Christ.
The question is, who you are? Do you know who you are in Christ?
Of course, there's more to this question than can be answered in a short blog post, but let us start with two truths. This is the foundation for who I am as a follower of Christ.
I am chosen
I am complete
1. I am Chosen for a Purpose
But you are a chosen people, a royal priesthood, a holy nation, God's special possession, that you may declare the praises of him who called you out of darkness into his wonderful light.
It makes me feel special to be likened to royalty. A chosen people. Holy. Set apart. It might be very tempting to stop here. I can walk away feeling honoured and on top of the world.
I have to be so careful that I don't just take the 'feel-good' parts of scripture and walk away. I have to take the entire scripture in context. And of course, when I look closer I see that there's more to it.
I have been set apart for a reason. And it's not just to feel good about myself. No, God has chosen me, made me a part of this chosen generation, in order to declare God's praises.
What about you, how are you declaring His praises today?
I also have to ask myself these questions. Am I taking God's word to the next generation? Am I sharing my joy with my neighbour? Is being a part of a chosen generation obvious in the way that I live? Or am I walking around with my face downcast?
If the answer is no, I can change that.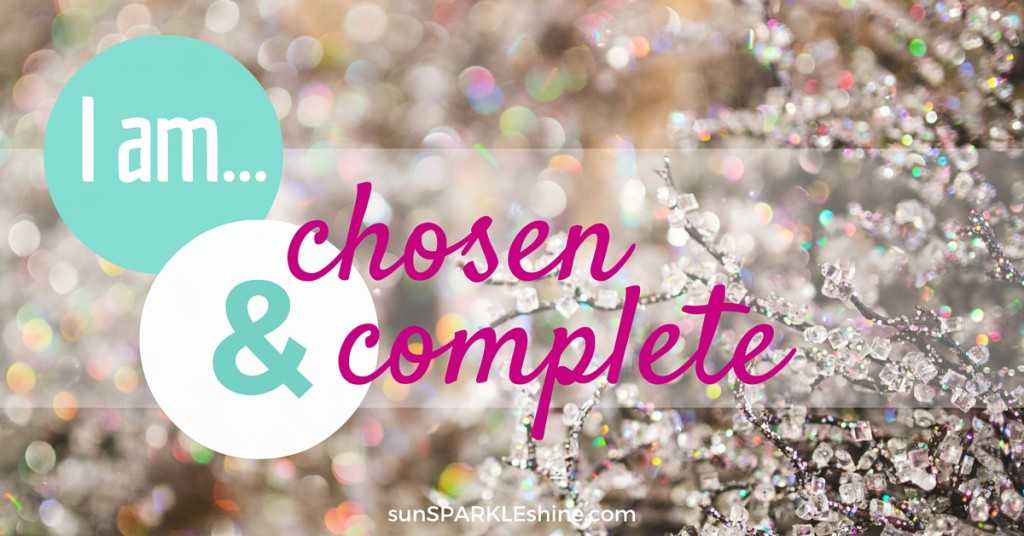 2. I am Complete
His divine power has given us everything we need for a godly life through our knowledge of him who called us by his own glory and goodness.
Whether I'm trying to find my true identity, or figuring out the next thing on my day's agenda, God has given me everything I need. I don't have to look any further. I am complete.
This is a very comforting truth. No longer do I need to look here, there and everywhere for direction. If I want to live a godly life, God's word will guide me. In fact, His Word will prepare me for whatever purpose he sets before me. (2 Timothy 3:16)
What about you? Do you feel your life has purpose? Are you struggling to find your true identity? Are you searching in self-help books for direction? Give God's word a try. Look to the Bible for the direction you need in your life.
Or maybe you're already deep in the word. You enjoy soaking up God's truth but then keep it to yourself. Then allow me to challenge you.
In the true spirit of 1 Peter 2:9, I urge you to take this good news to someone today.
Point your friend to the Word of God as the ultimate source for her true identity and purpose.
Share the hope you have in Christ.
Invite your neighbour to become one of God's chosen people.
Don't keep the good news to yourself. And if you need a little motivation, listen to 'I know Who I Am' and be blessed.
Wishing you blessings, 


If you enjoyed this post, please spread the shine and share it with a friend using one of the share buttons below. 
I'm so pleased that this post was selected as the featured post on the Grace & Truth Linkup. Thank you, Holly!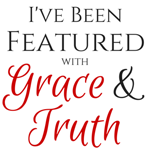 You might also find this post linked with these amazing sites.