I absolutely love the newness that comes with the New Year. I also love making plans and setting goals. What I don't like is making New Year's resolutions. Like so many others, I have tried and failed at New Year's resolutions (case in point: my gratitude journal fail).  My attempts at setting resolutions, have become, well…uh…discouraging.
Thankfully, I've found a set of practices that really propel my year and set me up for success. I'm sharing these with you in the event that they might help you too.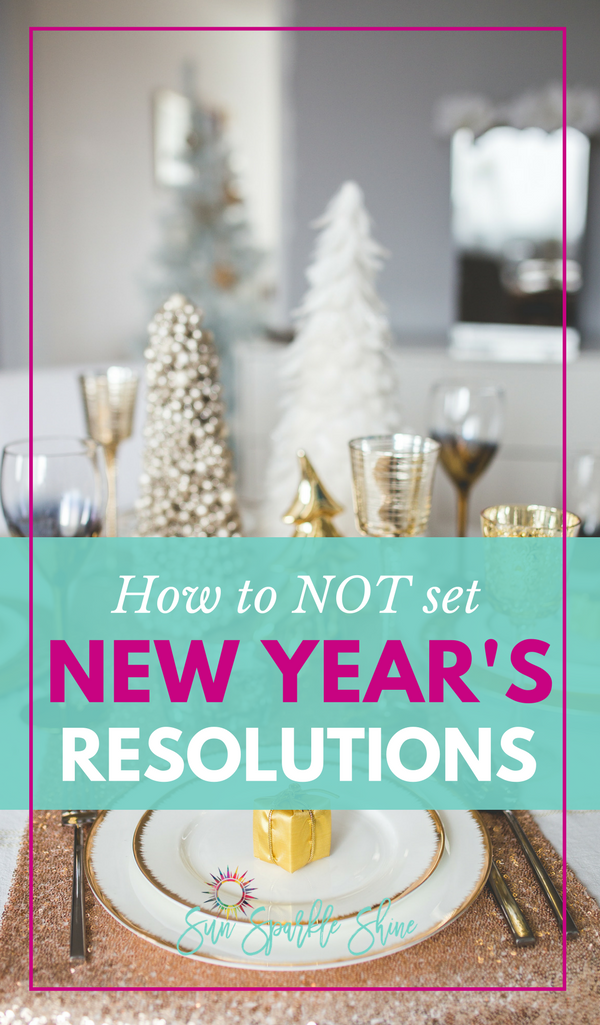 A better alternative to New Year's Resolutions
Here are three things that I will be doing to plan and prepare for a fulfilling and successful year.
One Word
Rather than create a long list of things I want to do for the year or promises that I can't keep, this is what I do instead. I choose one word that will sum up what I want to focus on, who I want to be or how I want to live. I highly recommend committing this process to prayer. Ask God where he is leading you and what he wishes to show you.
Your one word may not come to you when you expect it but it will come. Think about what God has been putting on your heart again and again. Your one word might be with you already, just pray, pay attention and listen.
To get you thinking, here are some words that others have chosen as their One Word.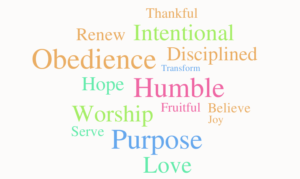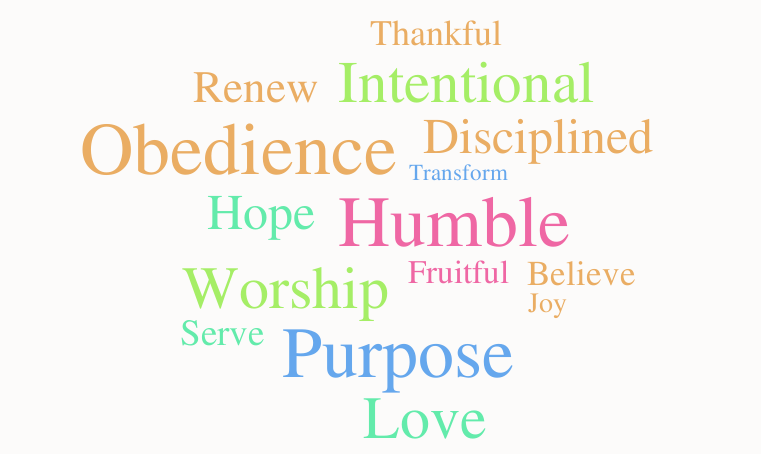 There are many resources online to help you with your one word. I like One Word 365 where you can connect with others who share your one word in order to receive encouragement and support.
Vision Board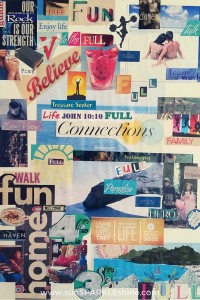 Once I have my one word, I then set out to make my one word come alive by creating a vision board. I'm a very visual person and if you are too, you will also find this useful.
I choose a theme scripture to go along with my one word and use this as my springboard for creativity.
I focus on my roles and my relationships and I try to imagine what I'd like to see in these areas of my life in the upcoming year. I pay special attention to my relationship with God, my husband, my children, my family and friends, and those who don't yet know Jesus.
Take a look at my most recent one word vision board. Can you tell what my one word is?
Grace Goals*
This is a brand new resource that I will be adding to my New Year routine this year. Grace Goals is a revolutionary way to approach change. Using the downloadable book and goal setting worksheets, I will create my personal plan for the year.  I love that it focuses on God's grace to help me accomplish the things he's put on my heart. No more self-reliance and will power. Instead I have God's power as my source of inspiration, motivation and strength.

If you'd like to join me on the Grace Goals journey, you can purchase a copy of the book and printable bundle using this link.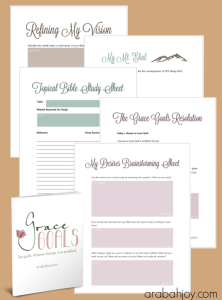 So, there you have it. Three strategies to kick off your New Year with an amazing start!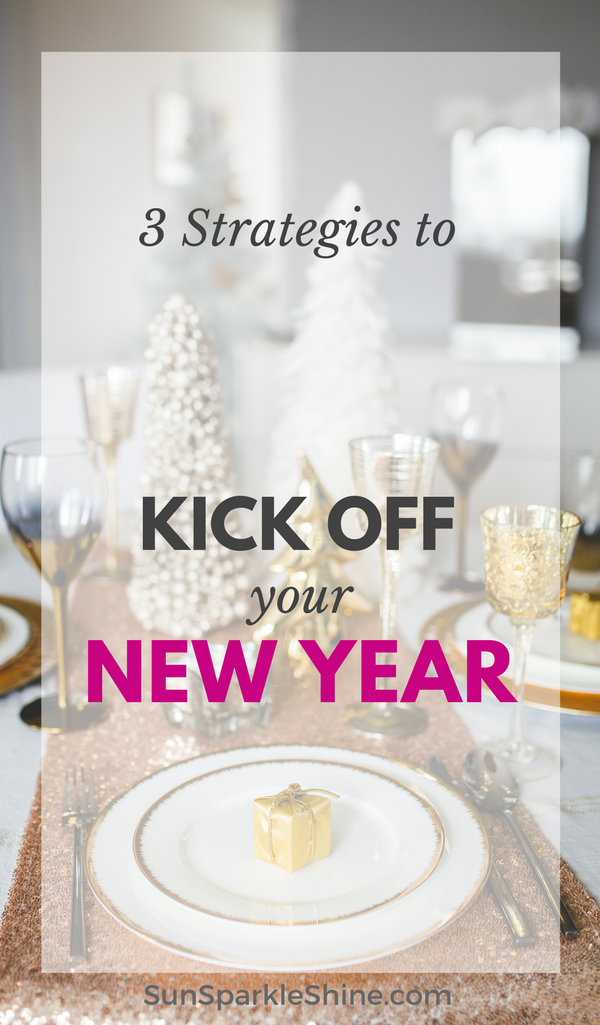 1. One-word
2. Vision board
3. Grace goals
Your turn:
How do you approach the New Year? Do you set New Year's resolutions? One word? Goals?
Did you guess what my one word is? What about you, what will your one word be?
If you enjoyed this post, why not share it with a friend using one of the share buttons below? We love to spread the shine and hope you would too!
You might find this post linked with one or more of these amazing sites.
* I am an affiliate for Grace Goals. If you choose to purchase using my link, you get a revolutionary way to plan your New Year and a bonus from me, and I get a commission. That way we all win! Thank you.