When we hear the word pursue, we sometimes think of it only in romantic terms, such as a man pursuing the woman he wants to marry (or vice versa) :-). But what about God? Does God pursue us? And if so, how does he do that? What does God's pursuit of us look like?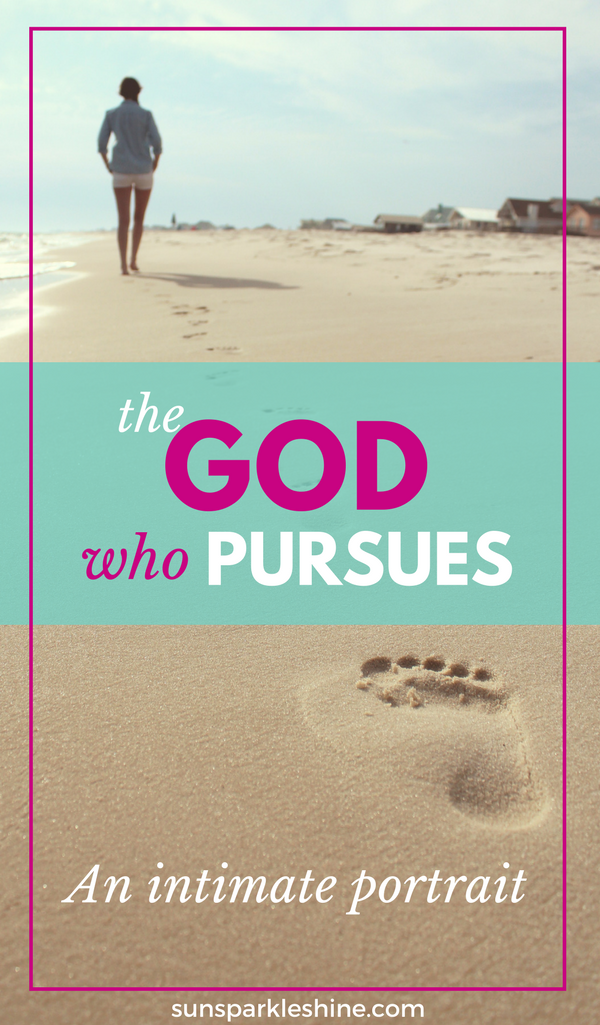 The Parable of the Lost Sheep in Luke 15:4-6 gives an intimate view of the God who pursues you.
"Suppose one of you has a hundred sheep and loses one of them. Doesn't he leave the ninety-nine in the open country and go after the lost sheep until he finds it? And when he finds it, he joyfully puts it on his shoulders and goes home. Then he calls his friends and neighbors together and says, 'Rejoice with me; I have found my lost sheep.' Luke 15:4-6
This biblical story of the ninety-nine sheep goes beyond the literal image of the shepherd and the lost sheep to paint a picture of a devoted father in pursuit of his lost child.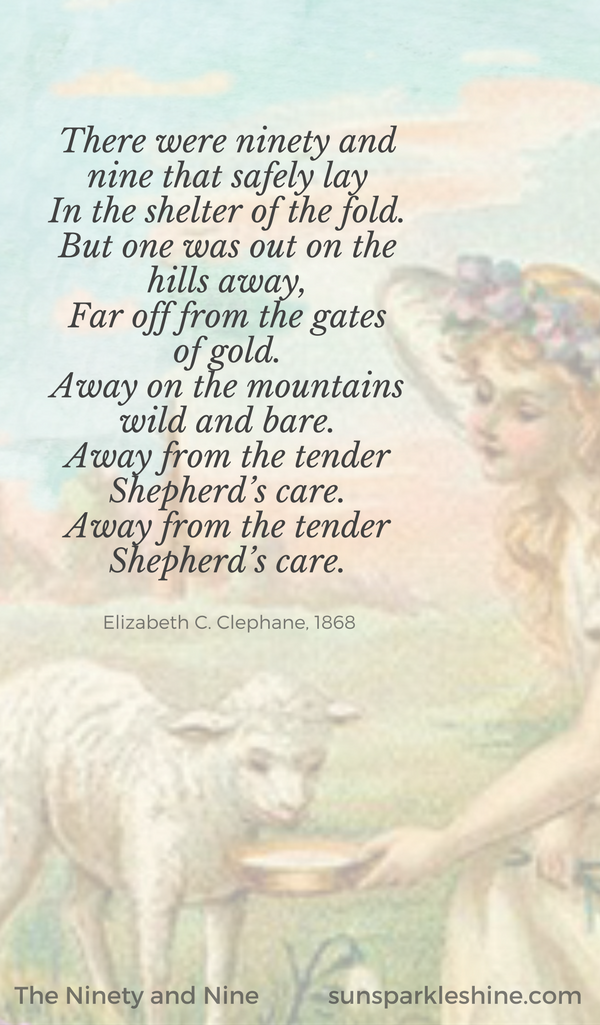 The lost sheep is each and every one of us before we enter into relationship with Christ. Though God meant for us to live a life filled with purpose and true fulfillment, this became impossible when sin entered the world.
The Bible teaches us that "all have sinned and fall short of the glory of God" (Romans 3:23). On our own we are lost and aimless. We wander around in a desert wasteland trying to find our own way.
We need to be rescued.
The parable of the lost sheep is about God's pursuit to bring us back into his fold. And this parable shows us how far God goes to bring us back home.
Here we learn four things about how God pursues us.
God's pursuit is personal
No matter how many people there are in the world, God takes personal delight in me. It doesn't matter if the shepherd still has 99 other sheep. The fact is, his special sheep is missing. And how do I know this? Because each sheep is special to him.
If there was no one else who ever sinned, God would still send his son to die on the cross for me. That's how deep and personal his love for me is.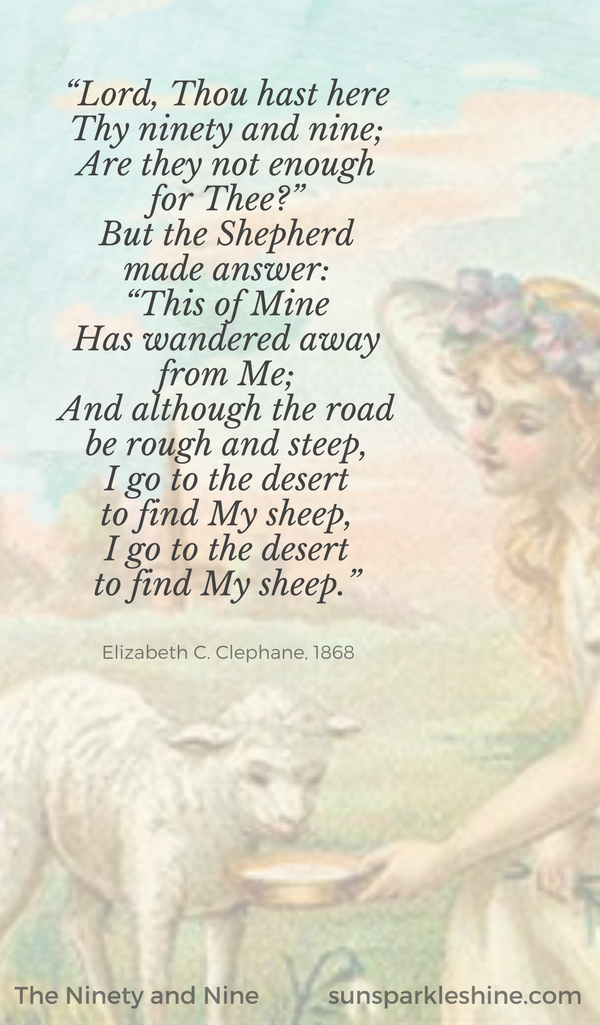 God pursues me relentlessly
Does the scripture say that the shepherd goes after the lost sheep and gives up when he doesn't find it by sundown? No. It says that he goes after the sheep "until he finds it". God doesn't give up on us. Even when we give up on ourselves, God's love is relentless.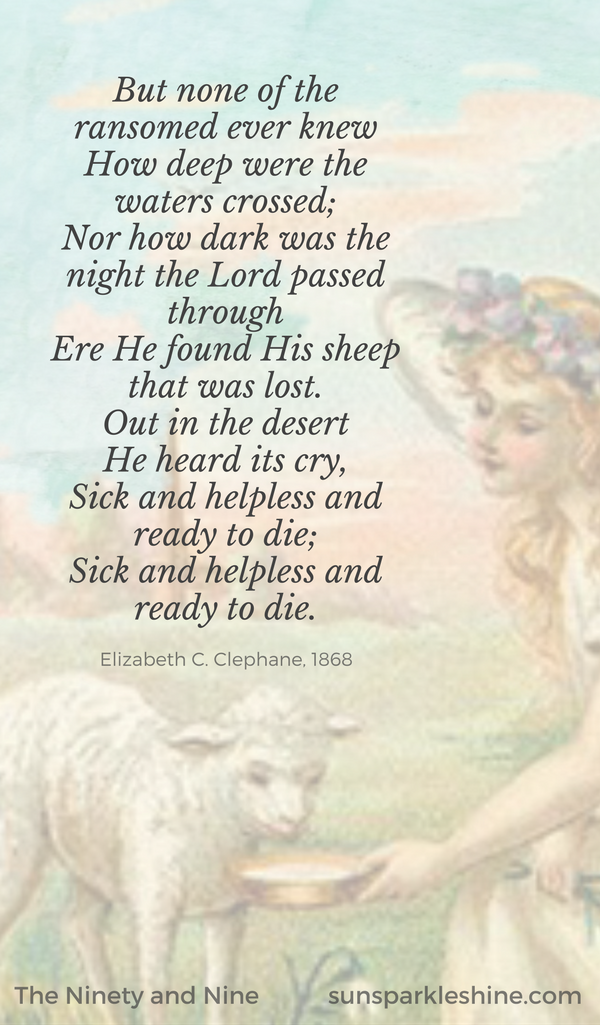 God pursues me with a tender love
A similar account of this story in Matthew 18 gives an even more tender glimpse into God's love. It says that "your Father in heaven is not willing that any of these little ones should be lost." This is such an intimate view of God's tender, loving care for us, his children.
God's ultimate goal is for each and every one of us to enter into a relationship with Him (1 Timothy 2:4). And He will go to any length to make this happen – including allowing His son to die on the Cross to save me.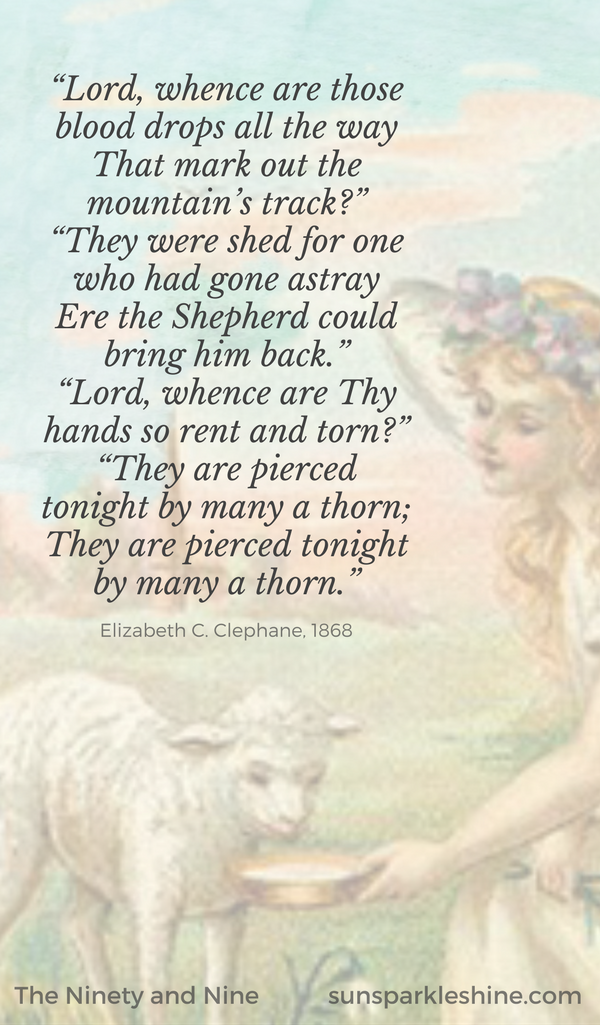 God pursues me joyfully
It's God's pleasure to seek me out. He doesn't consider it to be a chore or even his job. Rather he initiates the search in anticipation of the joy that will result when he finds me. And when he does, His joy cannot be contained. He gladly shares the good news far and wide.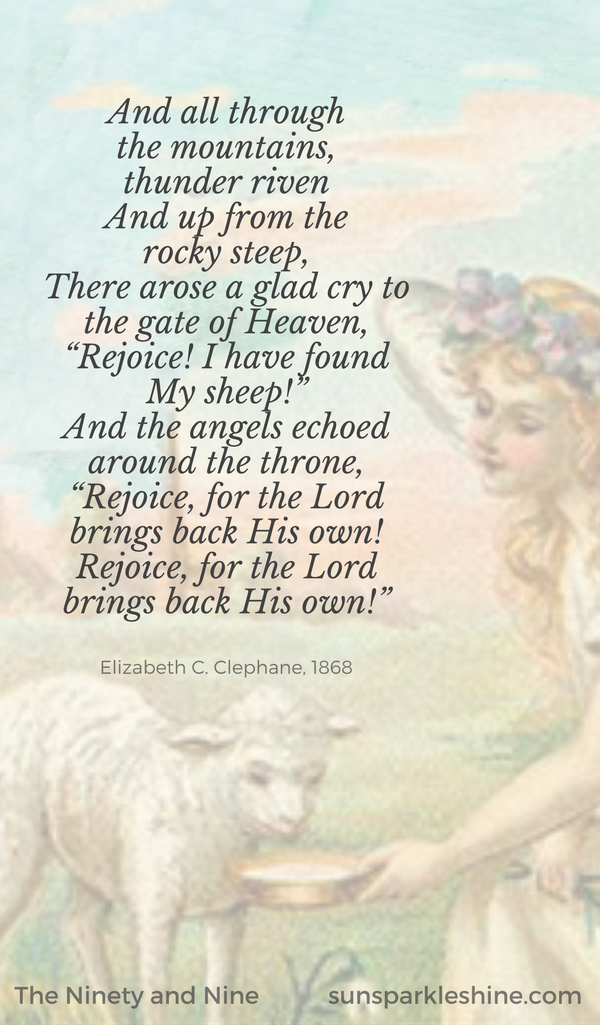 God pursues you relentlessly, tenderly and joyfully. God is so crazy about you that even if you were the only one on the planet He would still run after you. He loves you with an everlasting love, so much so that He gave up His son to pursue you.
What about you?
Are you amazed by God's passionate pursuit of you? I pray that you are so moved by His great love for you that it motivates you to respond to his advances. No matter what happens, be assured that He will never give up on you.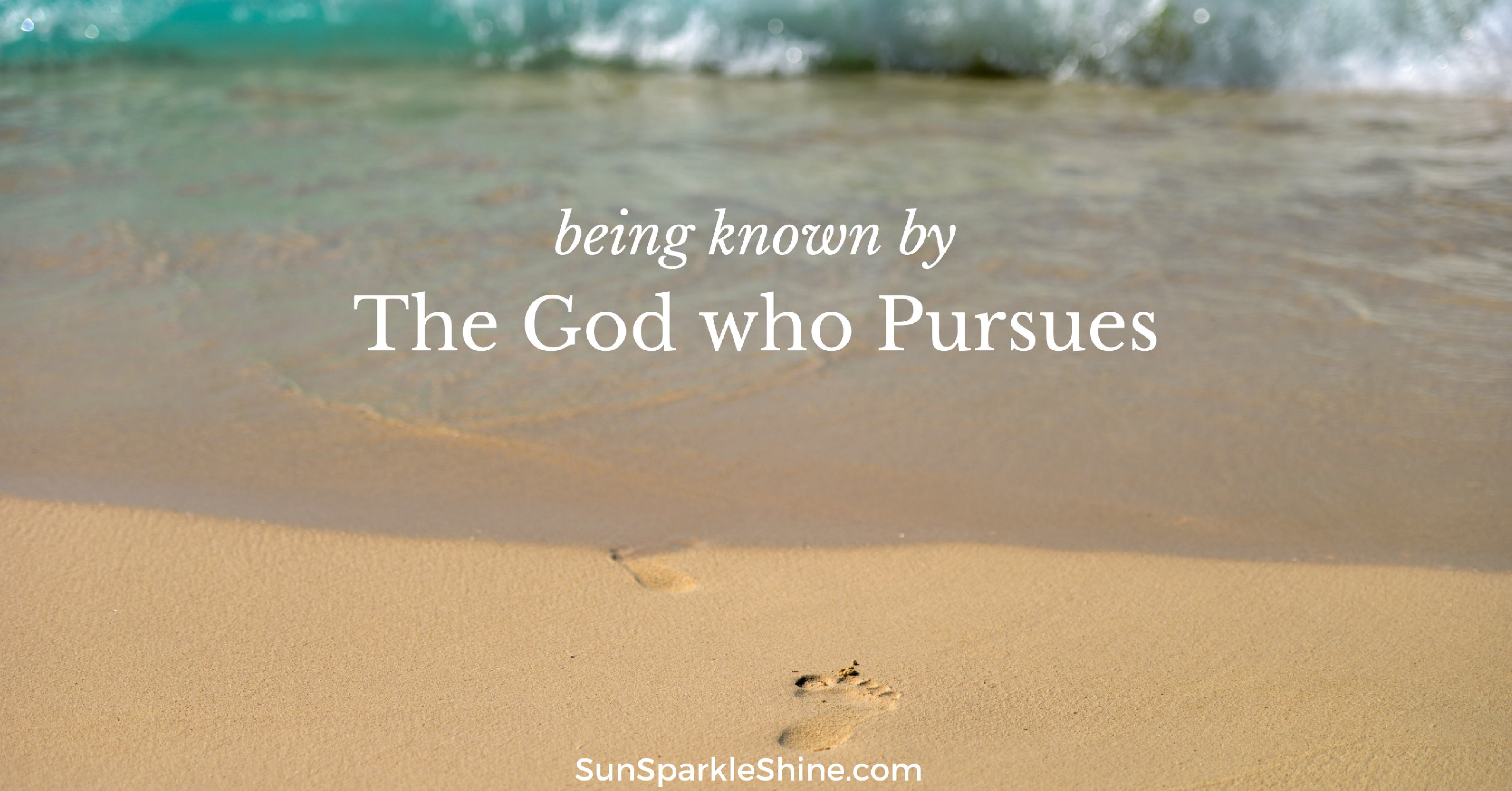 Wishing you blessings, 

Please spread the shine and share this with your friends using the share buttons below. 
And if you're looking for more encouraging and inspiring content, check out these amazing sites where I link up my weekly posts.
*Lyrics from the hymn There Were Ninety and Nine can be found here.
---