A couple months ago, I was offered an advance reader's copy of the up and coming book, The Dream of You. Little did I know that I would also have the incredible opportunity to welcome the author, Jo Saxton to SunSparkleShine.
Jo has graciously prepared today's post in celebration of the book release for The Dream of You. Her words are a clarion call to embrace your true identity. That same identity that has been trodden by life and now lies forgotten. After you read this, I promise, you'll be reminded of those hidden dreams and God-given identity.
Jo wrote this to bless my readers, not knowing that I was the one who would be blessed the most. Read on to see why I am so inspired by Jo's words.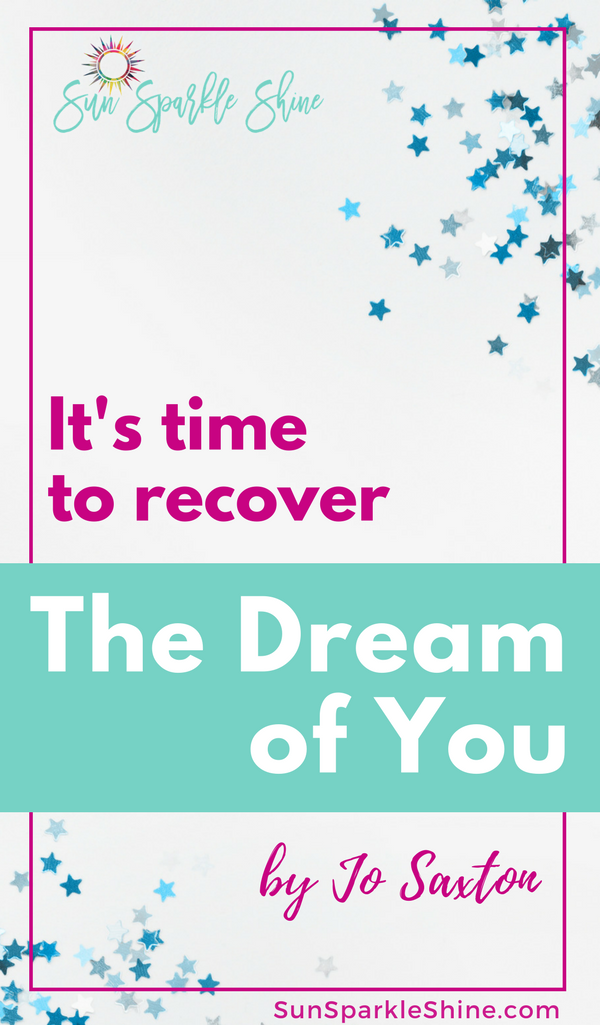 It's Time to Recover The Dream of You
By Jo Saxton
It's in Christ that we find out who we are and what we are living for. Long before we first heard of Christ and got our hopes up, he had his eye on us, had designs on us for glorious living, part of the overall purpose he is working out in everything and everyone.

Ephesians 1: 11-12 The Message
Who were you before anyone told you who you were supposed to be?
It's a question that gives people pause. Especially women.
It's a question that triggers memories, sometimes painful ones.
We're reminded of significant relationships that left a lasting impact – the teacher who didn't believe in us, the ex who always made us feel small, the friend who betrayed us – and the way we've tried to prove ourselves ever since.
Sometimes we're reminded of definitive experiences in our lives where things were never the same again.
The time when pressure and loss hit our families at a time when we were too young to understand, but we decided that we would be the strong one from that day on…
Or those years, years where we struggled to cover bills or make ends meet.
That day we got the news of the passing of a loved one.
Yes, life happens, people happen to us – and we're rarely the same again.
Alongside this it seems that no matter who we are or where we're from it wasn't long before we heard the ought's and should's of the culture around us. Telling us what made us beautiful; what made us worthy. Telling us the long and inconsistent list of achievements required in order to prove ourselves and be approved of.
And some of us spend our lives, our time, our very souls trying to reach an elusive ideal. And its left our minds weary, and our hearts bruised and our spirits threadbare.
I believe there's more to life than this. There is more to us than this.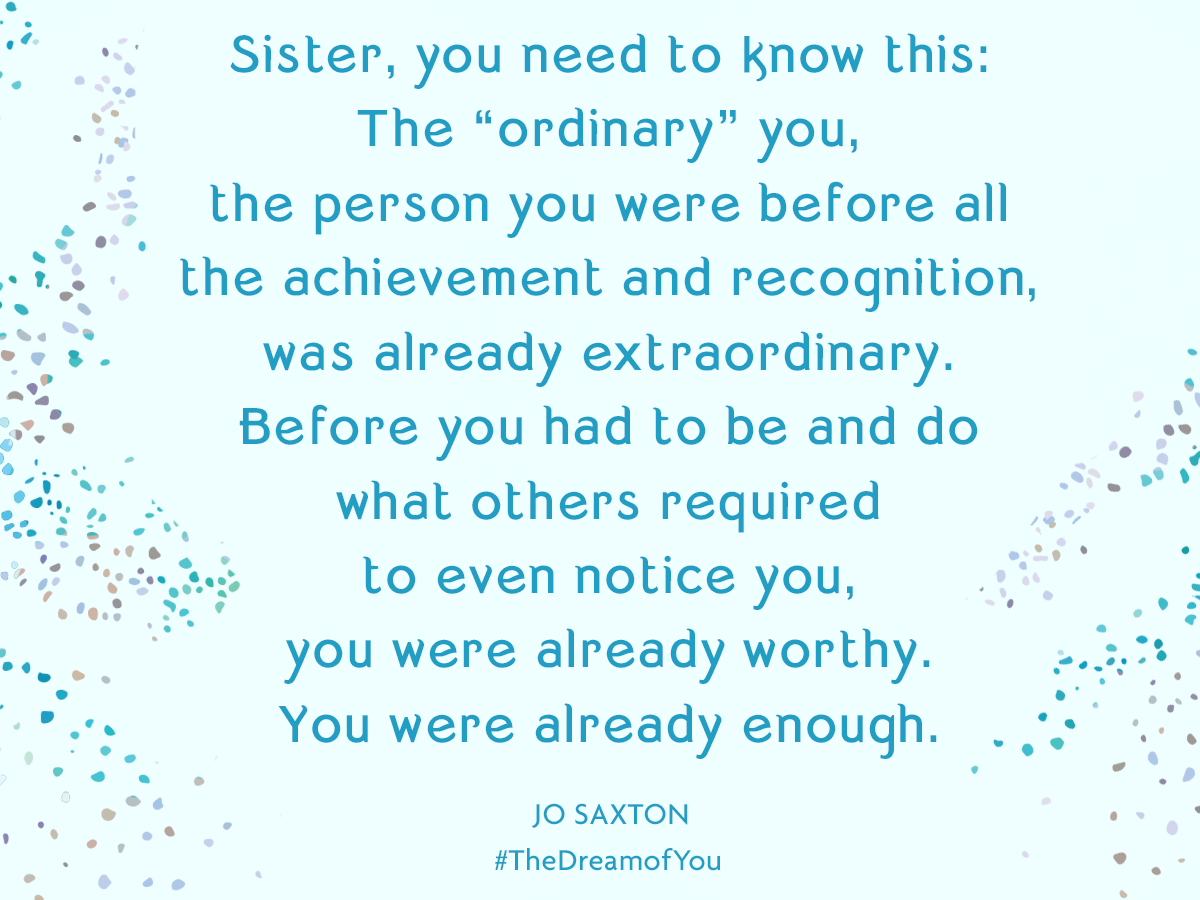 There is a dream of you that is more than your tiredness and weariness. There is a vision of you that reaches beyond your brokenness. It soars past your past, enriches your present and gives hope and purpose to your future.
It's time to recover who you are and what you're living for. It's time to recover the dream of you.
The Dream of You is God's vision of your identity and purpose. And it's in relationship with Christ that we find out who we are and what we're living for. There we'll discover that we're already fully known, fully seen and deeply loved. And that we were born with incredible potential, made in the image of God – with gifts, passion, and purpose.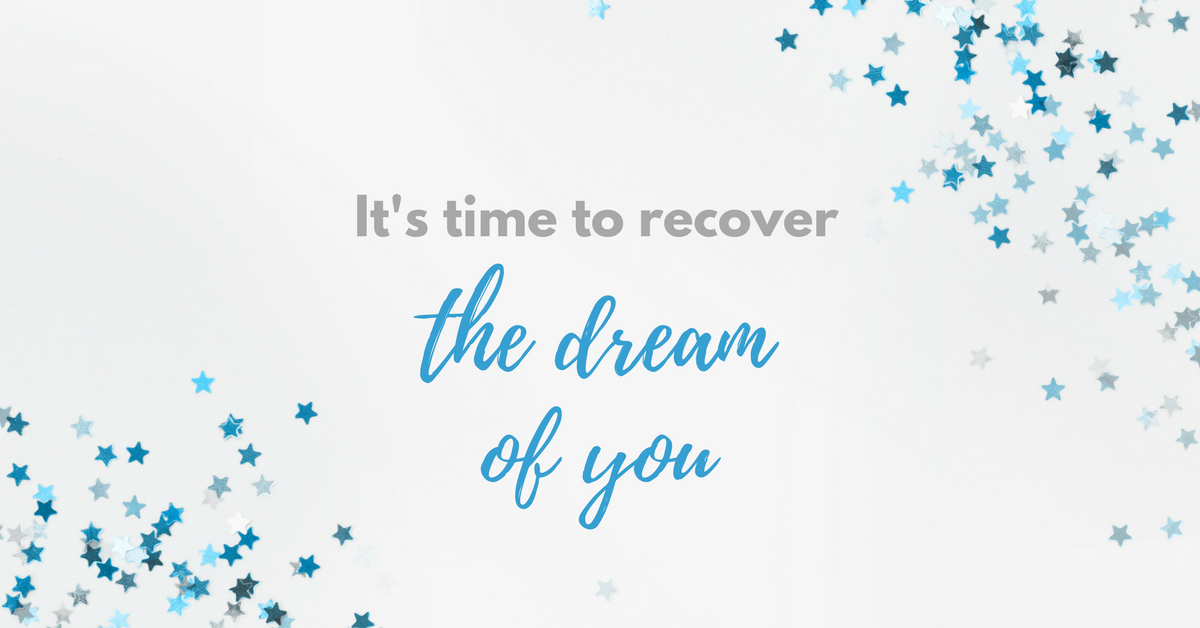 This post contains affiliate links. Be assured that I only recommend resources that I know and trust.
It might seem too good to be true but what if God's dream of you is bigger and better than you could ever imagine?
What if the broken identities you've lived with to deal with the past could be replaced with a redeemed one: the real you?
What if the dreams and passions you left hidden in life's shadows, buried under busyness could be your waking reality?
It's an incredible achieving to survive life's challenges, but there is more for you.
There is wholeness, there is freedom, there is peace and purpose.
There is healing and there is hope.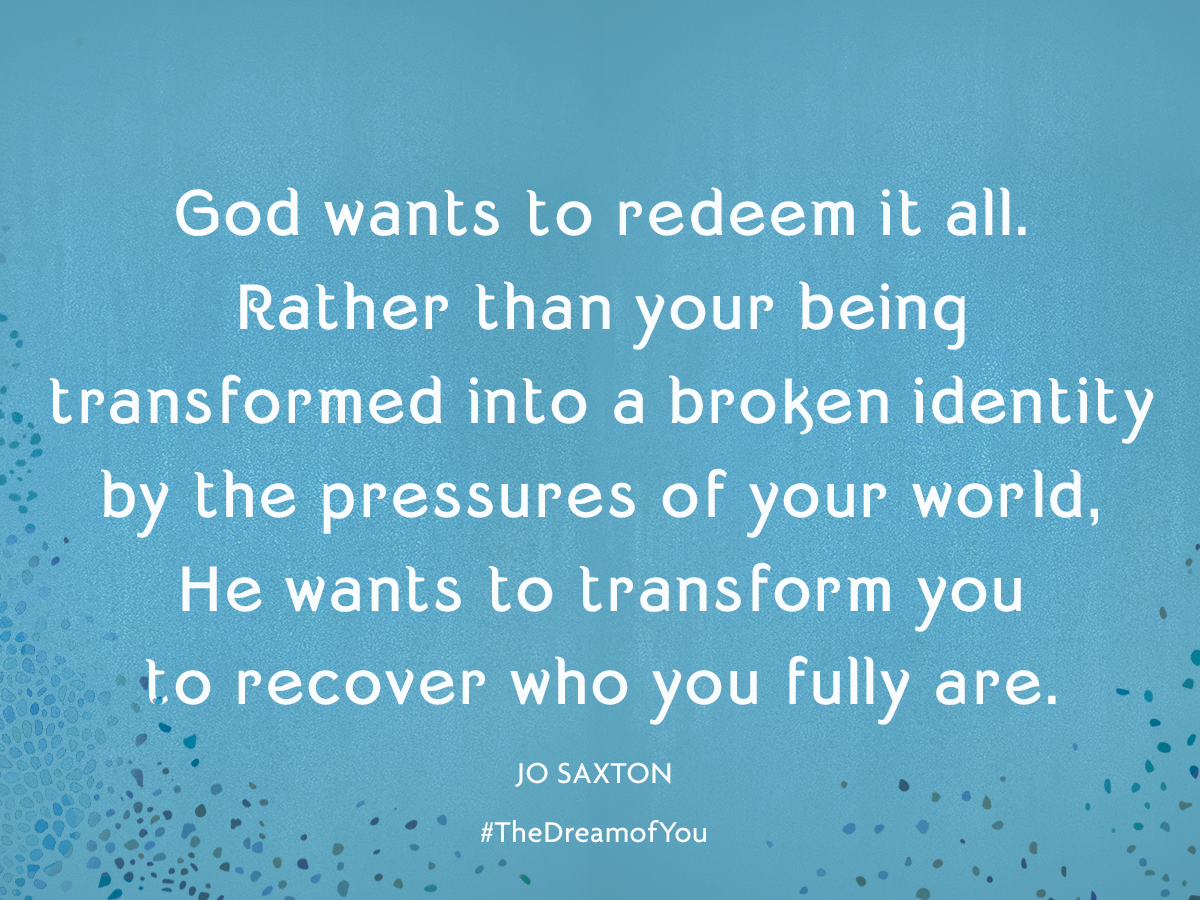 Don't settle for what the world says about you; you were made for more. It's not too late for a new beginning.
Discover anew the woman God created you to be, invite God to redeem the broken pieces of your life and begin a journey of transformation.
And dust off those long-forsaken dreams and begin to embrace your God given purpose.
Sisters – (brothers!) it's time to recover the Dream of You.
---
About Jo Saxton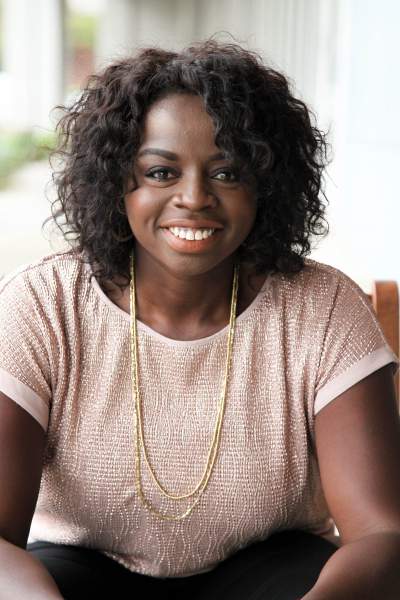 Jo Saxton is a pastor, a church-planter, an author, and a speaker who travels the globe to address leadership organizations, children's conferences, women's events, and Christian festivals. She also serves on the advisory board for Today's Christian Woman, co-hosts the Lead Stories podcast, and spends much of her time mentoring and training leaders through 3DMovements, an international discipleship operation. She lives with her husband and their two daughters near Minneapolis. 
You can find Jo's latest book The Dream of You on Amazon and at other fine booksellers.
---
Is this the life you were meant to live?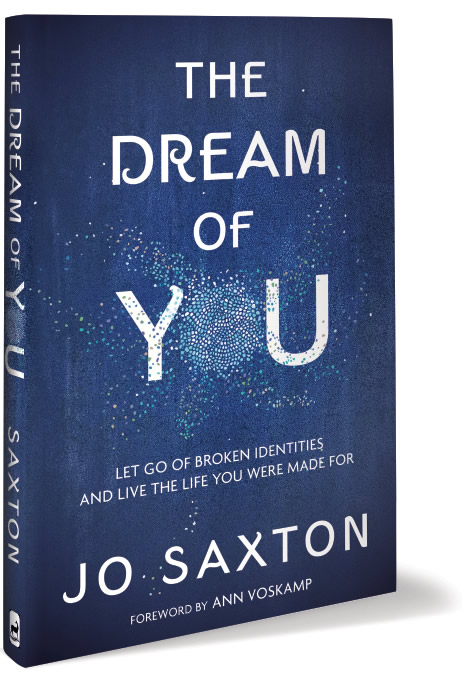 As the child of Nigerian immigrants in the UK, author and speaker Jo Saxton knows firsthand how quickly the world can cause us to doubt our dreams and question who we are. She understands how easily we can exchange our true child-of-God selves for an identity built on lies, guilt, and brokenness.
In this powerful book, Jo examines Biblical figures and shares her personal story as she invites you to turn to the One who knows you intimately and loves you deeply. He sees all you've struggled to hide. He hears the voice inside you that others have silenced. He knows the potential and purpose that no one valued. He longs to redeem the story of your life and set you on the path to reclaim The Dream of You. Are you ready?
Get your copy of The Dream of You here.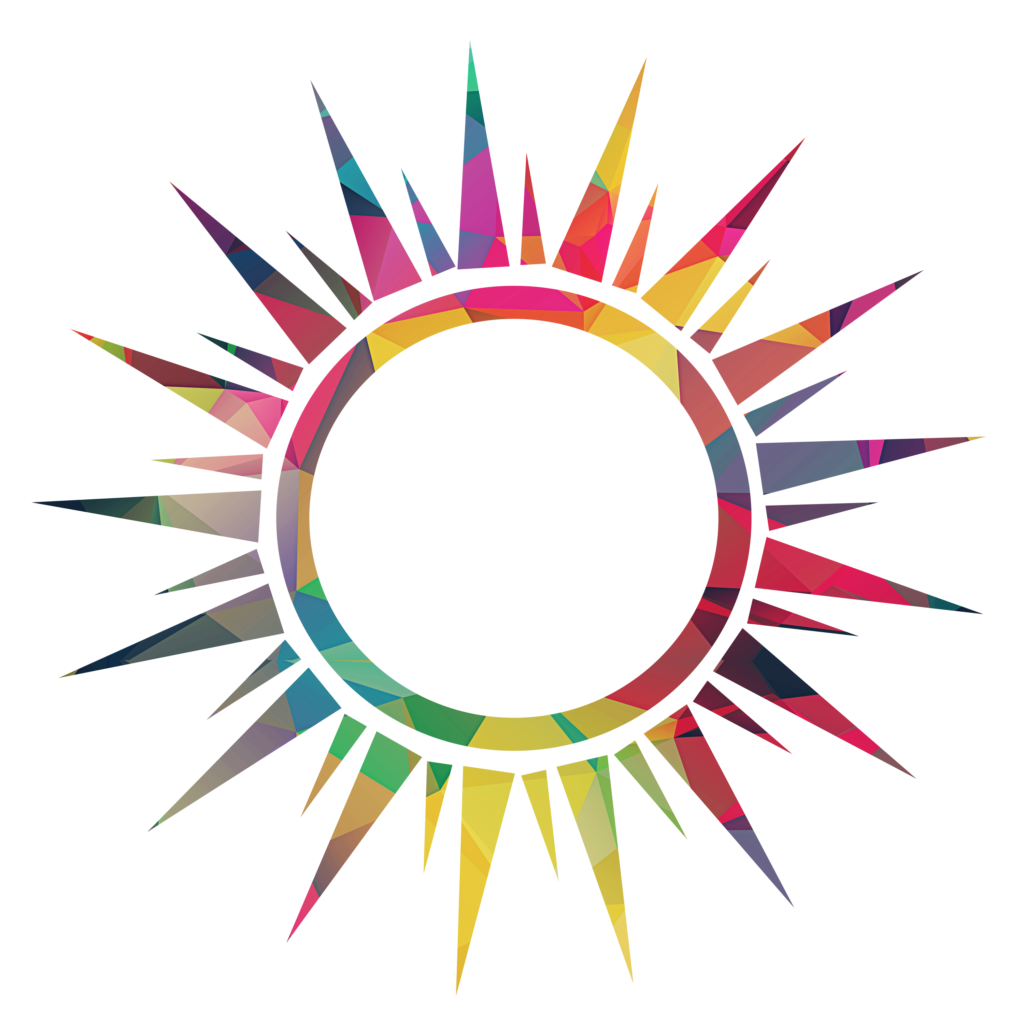 If you enjoyed this post, don't keep it to yourself. Please spread the shine and share this with your friends using the share buttons below. 
And if you're looking for more encouraging and inspiring content, check out these amazing sites where I link up my weekly posts.
Disclosure of Material Connection: I received this book free from the publisher as an advanced reader's copy. I was not required to write a positive review. Any opinions I have expressed are my own.