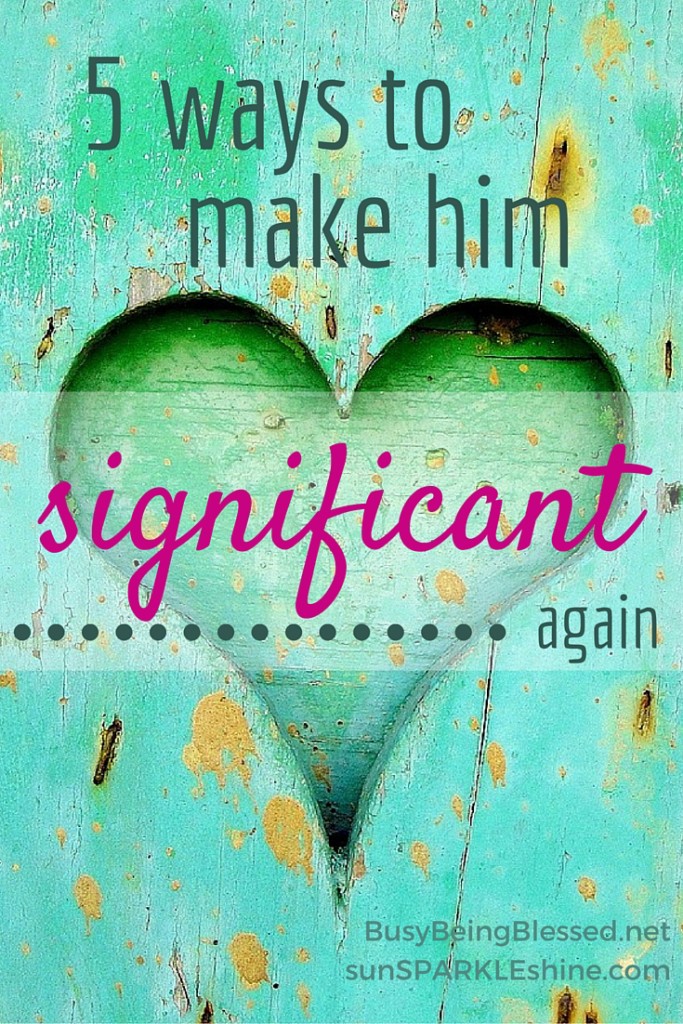 Today, I have an extra special treat for you. Consider it an early Valentine's Day gift.
I'm over at Busy Being Blessed visiting with Jenn for the Encouragement for Imperfect Wives series. There you'll find me pouring out my heart and letting you in.
You see, earlier this week I wrote about the most amazing love we can ever find. Now, in this guest post, I focus on how to experience some of this amazing love with my husband, all while passing on some marriage advice to you.
It started with an incident (or should I say, accident) that jolted me back to reality.
It was a quiet Sunday afternoon, and we were doing the usual things to prepare for the week. I was in the kitchen washing dishes when I heard the loud crash.
It turns out my husband had fallen from a ladder in the next room!
Knowing how high the ladder was, my mind immediately started racing. A flood of 'what-if's' rushed over me. 'What if he's seriously injured?' 'What if he has to go to the hospital?' 'What if the worse has happened?'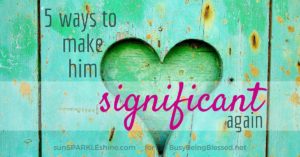 To find out what happened next, click on over to Busy Being Blessed.
And to thank you for visiting with us today, I'm sharing a few more pointers to go along with Tip #2. You'll get a free download with 15 extra tips to help you speak your husband's love language. And there you were thinking you were speaking his language all along! No wonder he seemed a bit quiet 🙂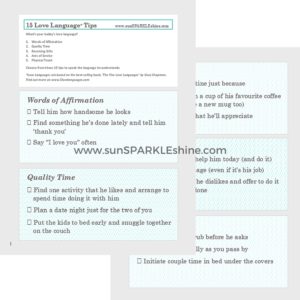 Click on the image for your FREE Download: 15 Love Language Tips
Note/Affiliate link: Love Languages are based on best selling book The 5 Love Languages by Gary D. Chapman. He now has an entire series of 5 Love Language books, which you can check out here. 

So, come with me over to Busy Being Blessed, and while you're there, don't forget to leave some sparkle for Jenn too!
Wishing you blessings,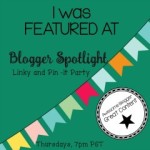 If you enjoyed this post, please spread the shine and share it with a friend using one of the share buttons below. 
I'm so pleased that this post was selected as a featured post on the Blogger Spotlight Link Party. Thank you, Christina!
You might find this post linked with these amazing sites.
---

Want to deepen your friendships and get some real-life encouragement along the way? 

Let's connect in the SparkleCircle Friendship Forum — an exclusive community of women who long to shine for Christ. Because doing life together makes it so much brighter. Create your login here to get started.
---