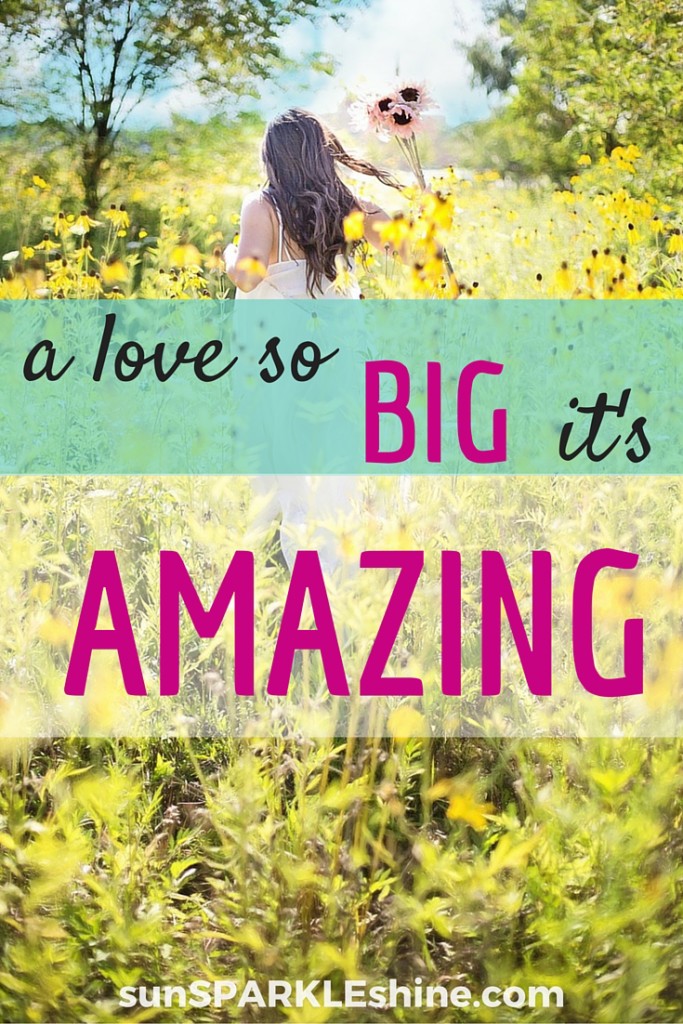 The closer we get to Valentine's Day the stories keep coming. You've seen them too. There's the article about 10 ways to love your spouse,  25 Valentine's Day gift ideas, how to find true love and the top 10 things to do on Valentine's Day.
Don't get me wrong. I'm as much a Valentine's fan as the next girl. And in the event my husband is reading this, I would rather have chocolate over roses any day.
But what about a love that lasts all year round?
Is there a kind of love that doesn't fade after February?
True love that lasts forever and a day?
A perfect and complete love that meets all my needs?
A tall order, you say?
I agree.
That kind of love only comes from the one who is perfect. And I'm afraid to burst your bubble, but that's not your spouse. If we're looking for the perfect match-made-in-heaven-kinda-love, we have to look…well, to heaven.
Our Father, our Maker, is the only one who can complete us. Fully.
A love so big
This reminds me of a lovely little children's book that I enjoy reading to my kids.
A Love so Big! It's Amazing!
A love so wide. A Love so long. A love so high. A love so deep.
And I pray that you and all God's holy people will have the power to understand the greatness of Christ's love—how wide, how long, how high, and how deep that love is. Christ's love is greater than anyone can ever know, but I pray that you will be able to know that love. Then you can be filled with everything God has for you.
The Bible tells us that we cannot begin to fathom how great Christ's love is for us. We sometimes try to compare his love with the relationships we have here on earth. At the end of the day, nothing compares.
As awesome as my husband is, he falls short every now and again. And if I were to look to him with the hope of perfection in my eyes, I'd be sadly disappointed.
Christ, on the other hand, won't let you down, won't forget to call, and he certainly won't forget that you love chocolate (the dark kind, preferably with nuts). 🙂
Maybe you're single and longing for the perfect love that will fill you up. Well, let me tell you: only Christ's love fills completely.
Love really is a beautiful thing and there's something special about being in a loving relationship. But if we look to romantic relationships to fulfill us, we will always be lacking.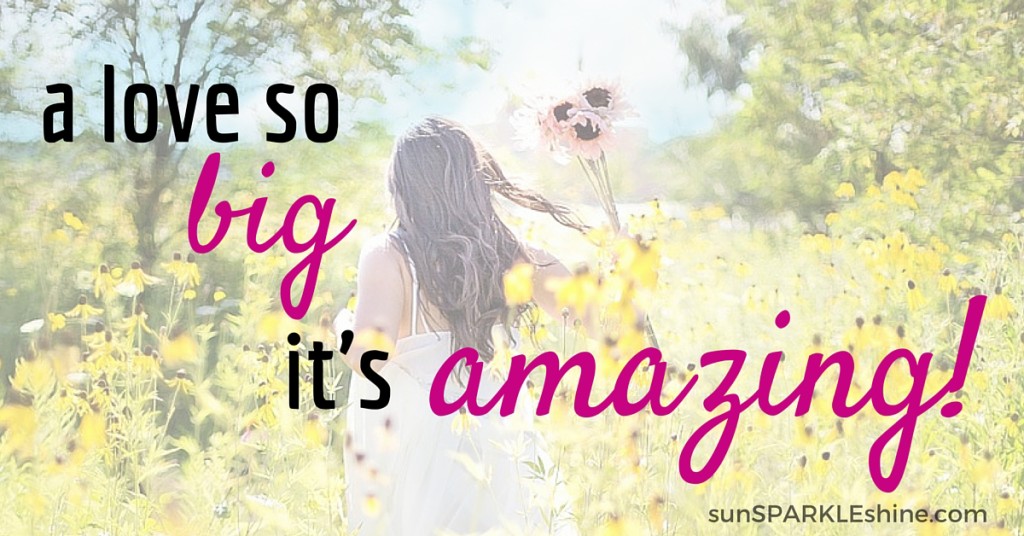 So as we contemplate Valentine's Day, even in the midst of chocolate and flowers, I hope that you will embrace this Jesus-love that is so amazing!
If you want to be truly swept off your feet, Jesus is the guy to know!
What about you?
In what ways has God shown you glimpses of how long, wide, high and deep His love is?
How can you share God's love with someone this Valentine's Day?
And by the way, if you're still looking for a few ways to make your spouse feel special this Valentine's Day, come back on Thursday and I'll help you out. 🙂 Or sign up below to receive Sparkle Highlights and I'll send you a copy of what I'll be sharing then.
Wishing you blessings, 


If you enjoyed this post, please spread the shine and share it with a friend using one of the share buttons below. 
You might find this post linked with these amazing sites.