I have a confession to make.
It might have to do something with the fact that we are still on summer break! Whoa…it feels like it's.never.going.to.end.
I mean, I love spending time with my kids. That's the reason I switched careers after all.
But months at a time with no clear structure to the day and a mom's about to lose her mind.
There's only so much sibling squabbles I can take.
The funny thing is, I thought I was fine.
Until one day, I just lost it.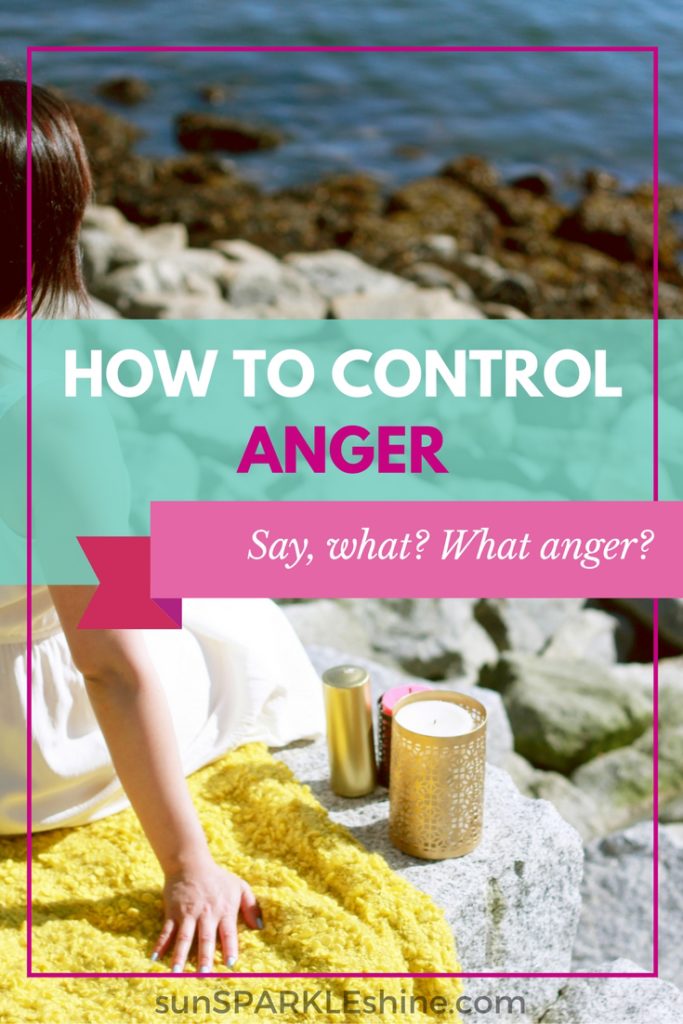 A big sigh and a lot of apologies later, I knew that a monster had moved in. He just crept up on me. Like, where did all that anger come from?
Well, you know, one of the things I love about the world we live in is that no matter what we're struggling with, there's help at the tip of our fingertips. And good help too.
Enter my friend Ruthie Gray to the rescue.
Now I knew all along that Ruthie had written a book on this very topic. I even agreed to be on her book launch team. I thought that her book would be great for other moms and I promoted it as a helpful resource for moms preparing for the madness of back to school. I was happy to help spread the word. Ha!
But God had a plan all along (Jeremiah 29:11). Doesn't He always?
God knew that this monster that's been living in my house has no place there. And He's using Ruthie's book to help me kick him out.
Count to Nine was written with moms like me in mind. The ones who think we don't have a problem. Yes, I said it. But as you've probably figured out, I really need this. And maybe you do too.
So before I spill too many beans, let me just share Ruthie with you. I've invited her to share, in her own words, what this book is about. What do we do to control anger we never even knew was there?
Interview with Ruthie Gray, author of 'Count to Nine – 9 Liberating Steps for Mom Frustration and Anger'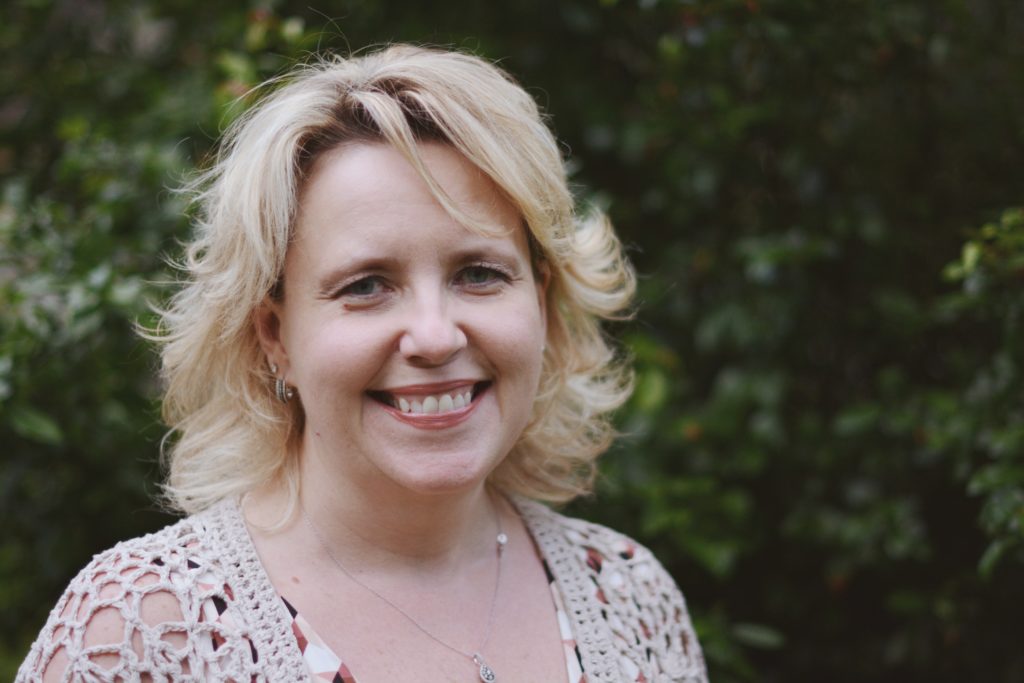 Ruthie, I'm so excited about this book. Can you tell us what prompted you to write it?  
Marva, thanks so much for inviting me over to your space to talk about the book!
I wrote Count to Nine out of a need to overcome anger in my own life.  I struggled with anger as a young mom, and once my grandson entered the "Terrible Two's", I realized my anger and struggle to be in control had never really left!  When discussing with other moms, I realized that I wasn't the only one.
I searched Scripture with a clear goal of learning what God had to say about anger, began implementing these truths, and started a Mom Time Out accountability ministry. That began in January, and MTO now has a membership of over 200 strong! Obviously, there is a great need for moms to control anger-gone-wrong! 
What was your favourite part about writing Count to Nine?
Good question!  I loved practically applying Scripture to each step, putting pen to paper to clearly outline the nine liberating steps.  Scripture is our direct line from God on how to handle everything, and it gives such hope once we embrace it!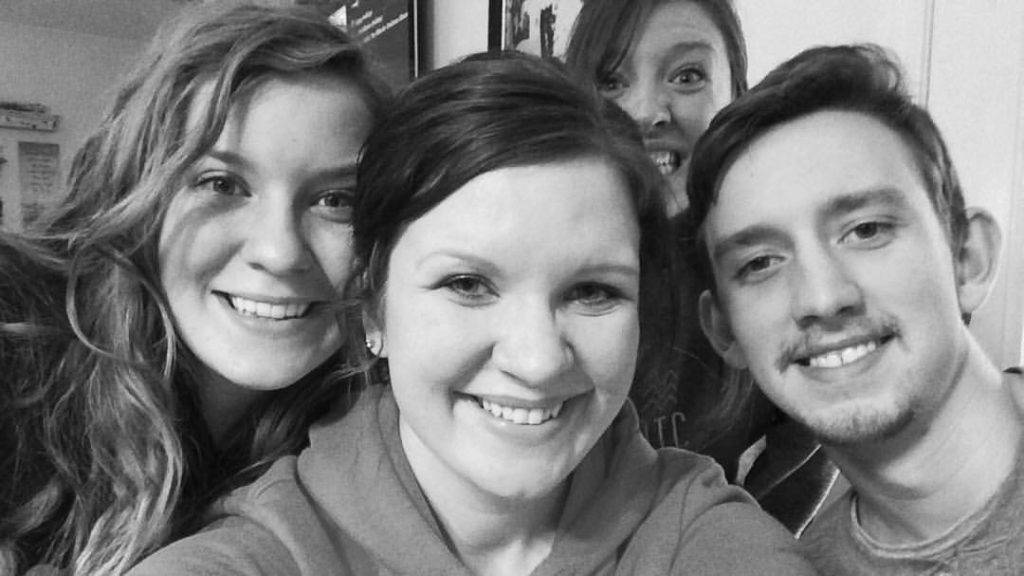 Clearly, there's no shortage of parenting advice out there, besides the fact that this is written to moms, how would you say this book is different?
I think I just touched on it in the previous question-the answer is three-fold:
Scripture, and how to practically apply it, pray it, and use it in our daily, mundane mom lives is the key. In the moment and out of the moment.  In screaming and in the middle of the laundry pile. God is our Source of strength, and moms don't realize how intimately He knows their needs.  This book shows God in our daily movements.  It provides Scripture Pillars (action verses), Power-Packed Pillar Prayers, a plan of attack, and a heart action (reflection questions) for every chapter.
Actionable steps to move forward.  We can read a book, but if we don't apply what we've read, it doesn't really help.  Count to Nine provides actionable plans for each liberating step, and moms will see results through implementation!
A beautiful BONUS printable journal with Scripture cards from the Scripture Pillars used each week. This makes it even more actionable.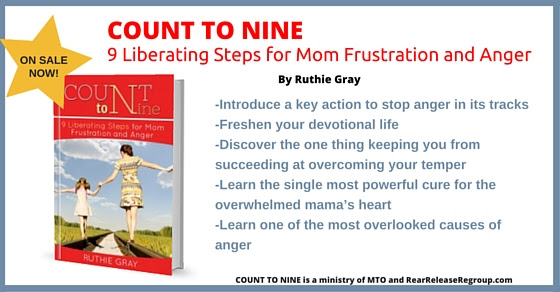 What do you say to the moms who think, "I don't need this; I manage my frustration just fine?"
I think that's what the Enemy wants.  He wants to fool us into thinking it's not a priority, it'll pass, the next phase will bring better attitudes, whatever.  If we ignore this, we fall right into his trap, and we've passed our anger patterns onto the next generation.
The term 'liberating steps' sounds so freeing. How can we actually believe it's possible to be free of our anger?
I love that term, "liberating", don't you?  We can believe this is possible because Christ said it many times, "With God, ALL things are possible"!  God created us to glorify Him.  And wrongful anger does not glorify Him, and in fact, it makes everyone miserable, including ourselves.
God's promise that 'all things are possible' means He will enable us to do His will.  And His will is to be filled with the Spirit, self-control, peace, joy, love, and all the fruits of the Spirit!  Our faith is the key to this liberation.  What it boils down to is, do we really believe, and are we willing to invest the time to tackle our anger with Scripture?
What about the mom who's really made some mistakes in her parenting? What if she's really blown it? Not just today but over a period of time. What encouragement do you have for her?
It's not too late!  God is in the business of making all things new!  The Enemy wants us to stay defeated.  But our God is the same God who parted the waters of the Red Sea, made old Sarah conceive at age ninety, and raised Jesus from the dead!  If He can do all that, He can make a way for that mom.  I fully believe in the cleansing, freeing power of the Word of God!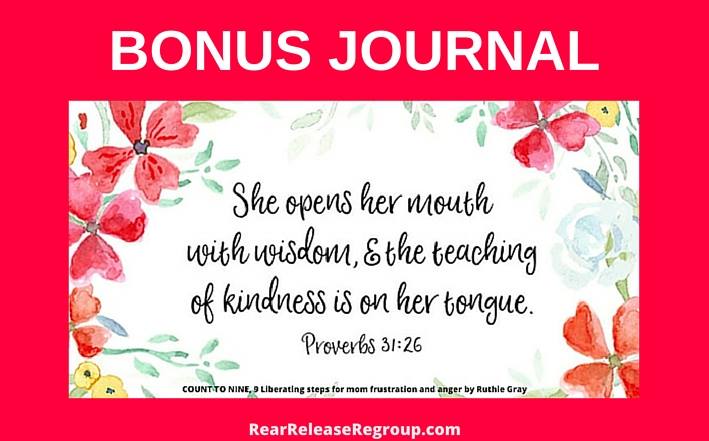 What message would you like moms to take away after reading this book?
The biggest takeaway is to get in the Word every day, even if you only have a small amount of time.  I give lots of creative suggestions for how to do that, both in the book and on my blog.  God's Word and prayer, along with the power of the Holy Spirit living inside the believer, are the keys to victorious living!  Jesus said, "Without me, you can do nothing" (John 15:5).  That is truth.  But the counterpart of that truth is, "With God, all things are possible" (Matthew 19:26)!
Praise the Lord!
Praise the Lord, indeed and thank you, Ruthie. There's hope for me (and for you) after all.
---
What about you?
Ruthie has kindly offered to give an electronic (pdf) copy of the book along with the bonus journal to one lucky reader. If you feel you really don't need this, then this is for you! 🙂 Let's kick this angry monster, out the door! Let's finally control anger we never even knew we had.
I'm ready! How about you?
For a chance to win your free copy of the book and bonus journal, simply follow the instructions below.
The giveaway has already ended and the winner is Julie V. Congrats, Julie!
Everyone else can still get a copy of Count to Nine here. It's available for just $7, which will be money well-spent. And at this time, Ruthie is still offering a copy of the beautiful bonus journal as well.
Wishing you blessings, 

If you know someone who'll benefit from this, please spread the shine and share it with them using the share buttons below. 
You'll probably find this post linked at one of my favourite faith and family sites.
Please note that this post contains affiliate links. 
Photo credits: featured image is courtesy of Feminine Stock; other images provided by Rear. Release. Regroup.
---
About Ruthie Gray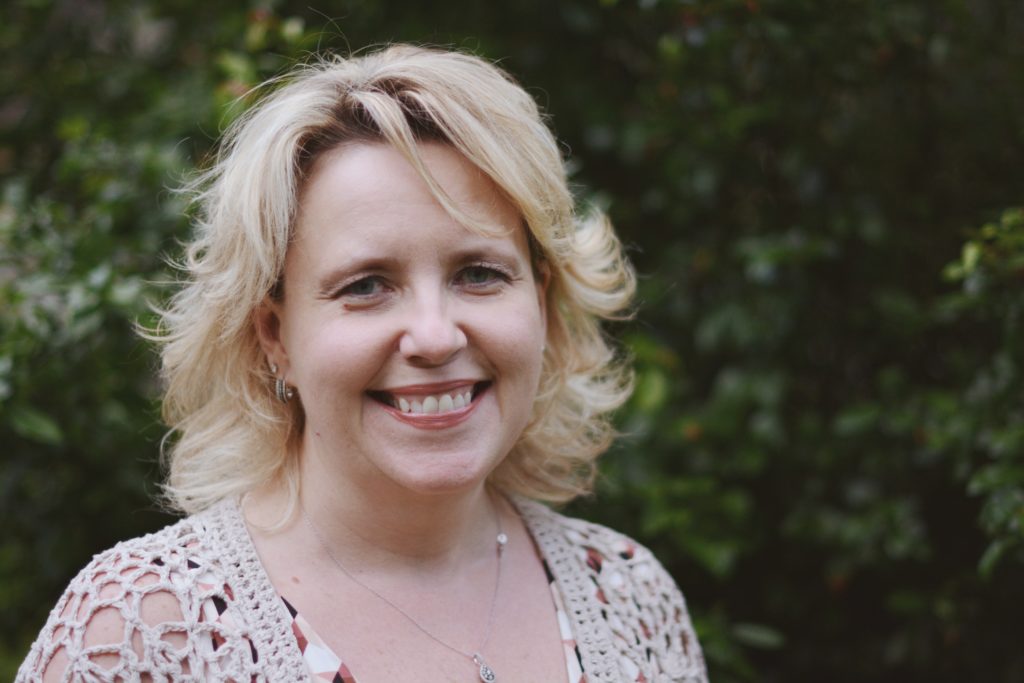 Ruthie Gray is founder of MTO (Mom Time Out), a Facebook Christian growth and support group for moms desiring to control the temper and parent gracefully.  Ruthie is married and has four grown children, two grandchildren, and blogs at Rear. Release. Regroup, – capturing joy in the transitions of parenthood.
You can connect with Ruthie on:
---