Is it possible to pursue the dream you never knew you had? And do it all with passion and purpose?
As I ponder that question, I consider these women.
She was too young and inexperienced to know what was happening.
But He knew.
She thought she was there just for her good looks.
But He had a better plan.
She believed there was no future waiting for her.
But He was just waiting for her to take that first step of faith.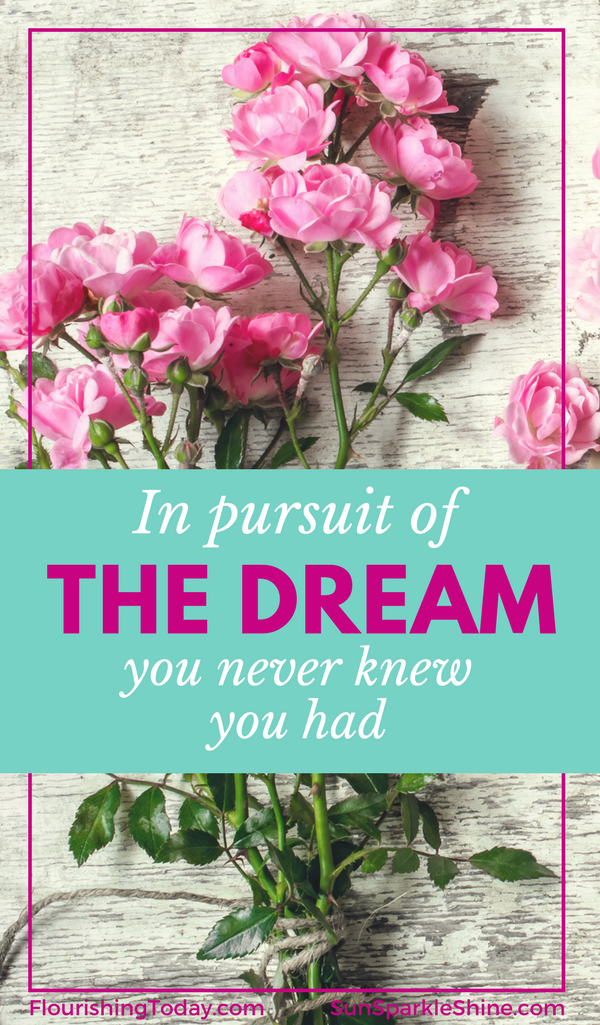 Each woman faced an unexpected turn of events that changed the very direction of her life. And in turn the lives of many generations to come.
We're not told what goals these ladies initially had in mind, but we do know that God stepped in with a different plan.
Their worlds were upended but their dreams were only just beginning.
Can you guess who these women are?
I'll give you a hint.
We find two of them in the Old Testament and the other one is likely the most popular New Testament woman ever. Trust, me, you'll want to sit at their feet.
So, follow me over to Flourishing Today to meet these three women. My friend, Alisa has kindly invited me into her space. There we'll be talking about passion and purpose in pursuing your dreams.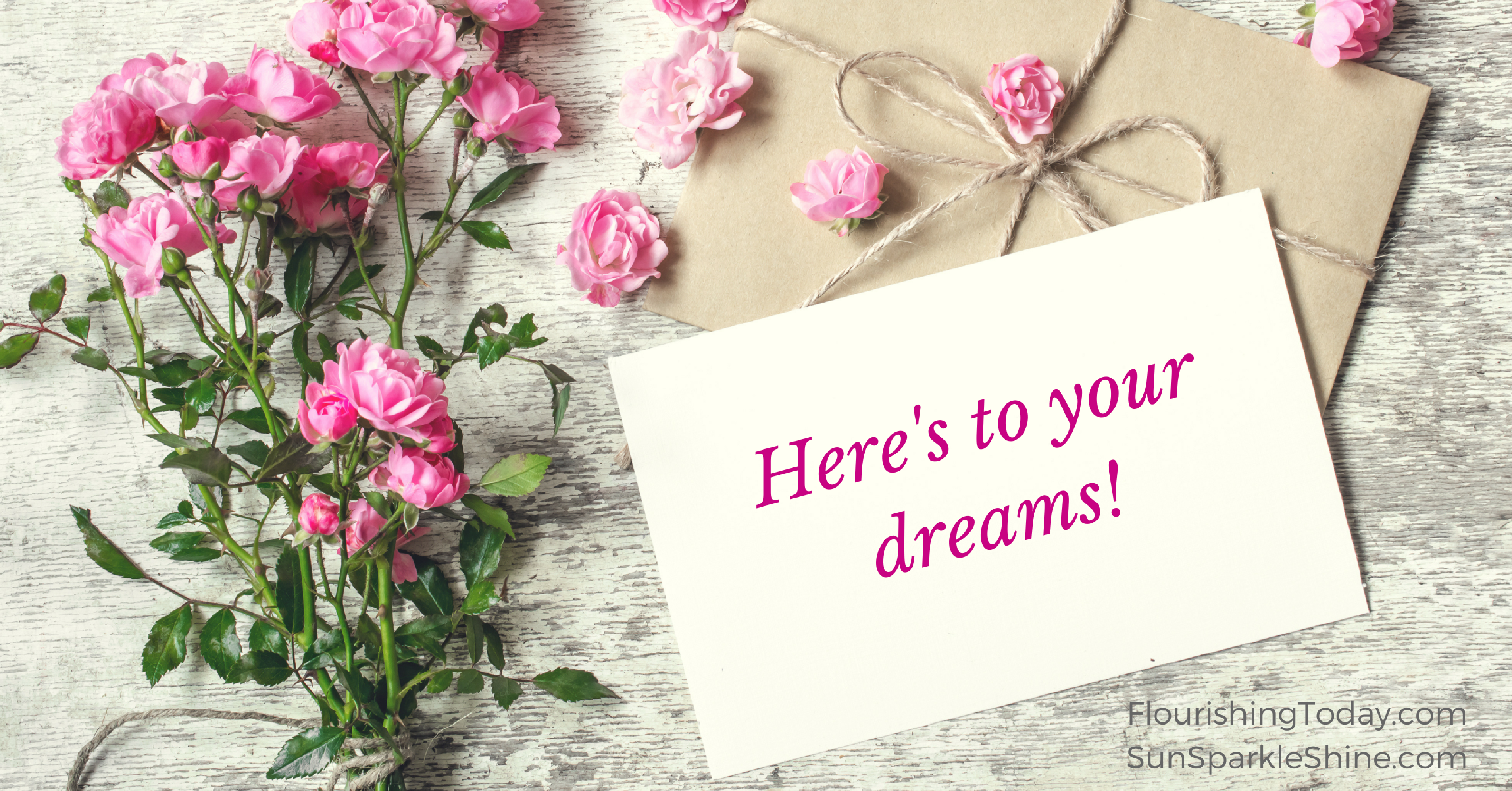 Please join me at Alisa's site to read my guest post, In Full Pursuit of the Unexpected Dream. Just click here.
Wishing you blessings, 

Please spread the shine and share this with your friends using the share buttons below. 
And if you're looking for more encouraging and inspiring content, check out these amazing sites where I link up my weekly posts.
---
Ready to lighten your load, share laughter and a happy tear or two?
Join my sisters and me for the Sparkle Circle, right here every last Tuesday of the month.
Because doing life together makes it so much sweeter!