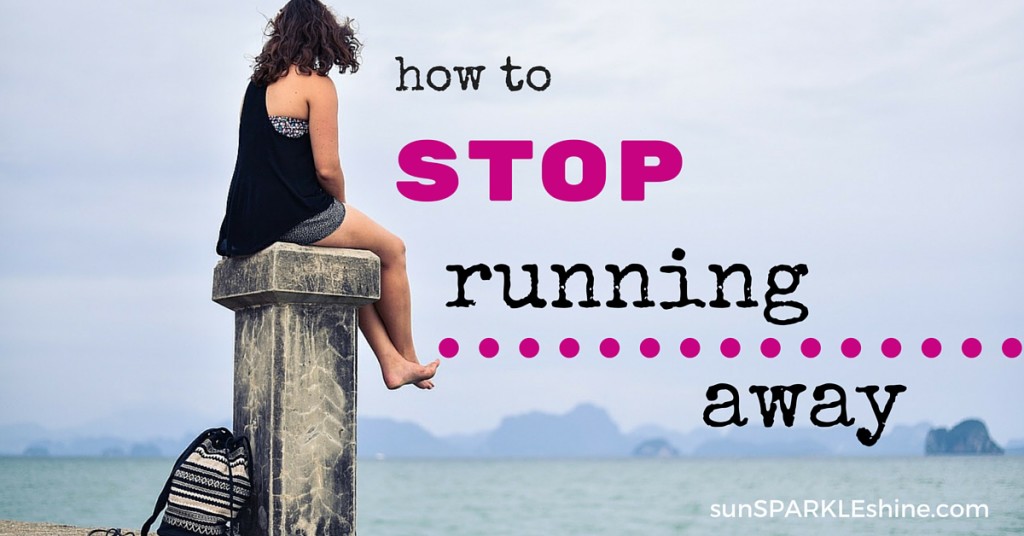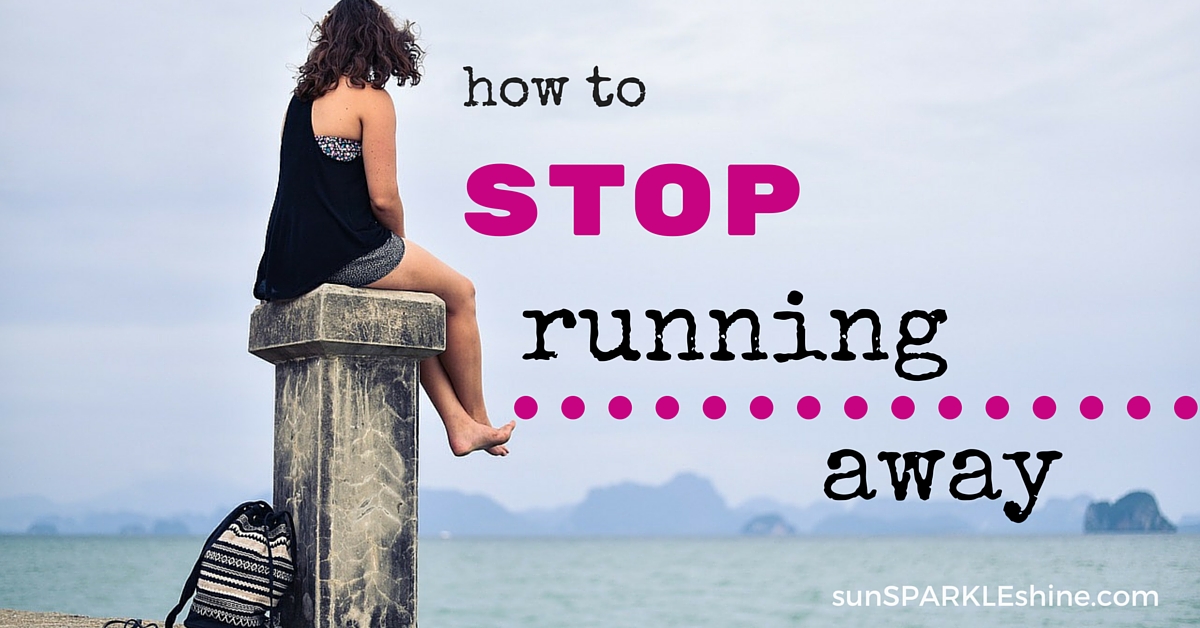 My steps quickened as I left the apartment. I tried to walk as fast as I could hoping that no one would see the tears. They were falling faster now. Soon I was sobbing uncontrollably. But on the busy streets of New York, it didn't matter too much.
I had come face to face with an uncomfortable truth. Three, in fact.
It was my sins that put Jesus on the cross.
He didn't have to, but still He chose to die for me.
If there was no one else who ever sinned, He still would die for me.
I listened as my friends shared scripture after scripture. I must have nodded politely and said all the right answers. I'm pretty sure I pretended to know these things for myself already. But I didn't.
I had spent my life up until that point knowing that God loved me. I had a strong Christian upbringing and many times I was the 'good girl'. I knew that being a Christian was the right thing to do and that salvation was the only way to heaven. But I figured I had time.
As a busy university student, this didn't really seem like the right time. I had too many things going on in my life. It's not that I was bent on partying, I was just too busy with my studies to slow down and think about weighty issues such as salvation. But something happened that stopped me in my tracks.
No more Running
You see, I left my friends' apartment that day, a broken woman.
All throughout the Bible study, I kept a very brave face. As a matter of fact, my friends thought I wasn't moved by any of it. Boy, were they wrong.
On the outside was a face of steel. But on the inside, I was shaken to the core. It's just that my pride wouldn't let me show it.
The minute I got out of the door and on to the street, I was a broken mess.
That summer day on the upper West side I came face to face with my sin and Jesus' sacrifice.
That day was the best day of my life. Because it was also the day I chose to stop running from God.
What made me stop? It was Jesus' immense love for me that brought me home.
That was 21 years ago. And every day since then, I'm glad that I decided to make that decision to run to God.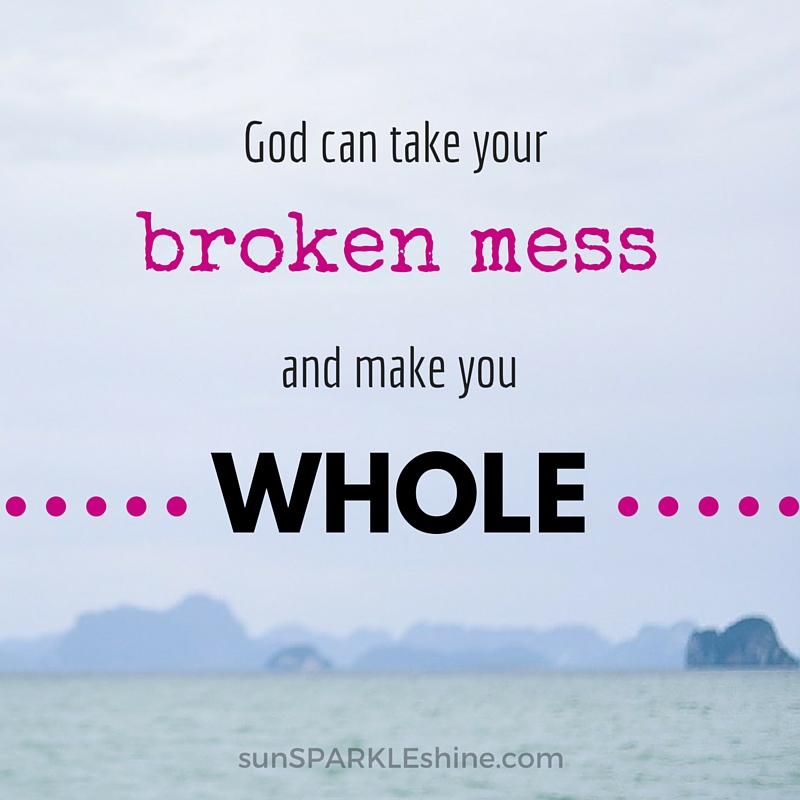 How can I? How can you?
I remember thinking, 'now that I know what Jesus did for me, how can I not respond? There's no turning back'.
Perhaps you can relate to my story.
If you've been running, my prayer is that you will choose to run to God.
Perhaps your friend has been sharing the reason she has hope but you think it's not for you.
Maybe you feel God nudging you to go to church but you fear you won't fit in.
Maybe the Bible seems like a bunch of rules and contradictions and just a wee bit out of date.
Maybe you've heard about this salvation thing but you just don't know where to start.
Maybe the truth is, you're busy running in the other direction (away from God) and you don't even know it.
There is hope
If any of this is true, I encourage you to give these three things a try.
Look for God. He promises that when you seek Him, you will find Him (Jeremiah 29:13). Expect him to show up in unexpected ways. It might be a friend inviting you to church or a Bible study. Or it might be that still, small voice encouraging you to choose the path you know to be right. Be open to what He is doing in your life and how He's reaching out to you.
Pray and thank God for everything (1 Thessalonians 5:16-18). Even when things aren't going the way you hope, know that God is crafting a greater plan. When you pray about what you're going through this will help develop your trust in Him. Pray also to embrace His will for your life. One thing I know for sure is that God wants you to be saved. (1 Timothy 2:3-4)
Listen for God's voice. God speaks to us through His word, the Bible. A great place to start is by reading the book of John. There you'll learn from Jesus' example and get glimpses into how He lived his life. All that's written in the Bible is so that we might believe. (John 20:31)
I'm not perfect and there are some days I still feel like running away. What keeps me faithful is God's intense, unshakable love for me. He refuses to give up on me! How could I give up on him?
If you're tired of running away, I would love to pray for you. You can get in touch with me by using the contact page or simply email me at sunsparkleshine at gmail dot com.
Together let's make the decision to run to God!
What about you?
Are you running away from God?
Are you allowing your pride to stop you from embracing God's truth?
Are you too busy to even notice Him?
If you've already chosen to run to God, please share what keeps you faithful to Him.
Wishing you blessings!

If you enjoyed this post, please share it on social media so that your friends might also be blessed by it. 
Love it? Pin it.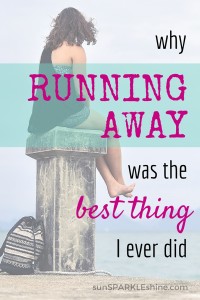 I share the love by linking with these amazing sites.