Life can be busy sometimes. For most of us, life is crazy-busy all . the . time! Let's be honest, right? There's hardly enough time to slow down and focus on finding your purpose. Let alone live it.
It can all seem too big. And big requires time and energy. Two things that I have in very limited quantity.
I have a feeling you can relate. Unless of course you were born with purpose in your step. You're the girl who knew what you wanted to be when you grew up from the time you were in third grade. And you've pursued it. And found fulfillment. And you haven't looked back since.
All I can say is, 'good for you'. (With just a tiny little bit of jealousy in my voice.) 🙂
But I have a feeling the rest of us — we are still searching.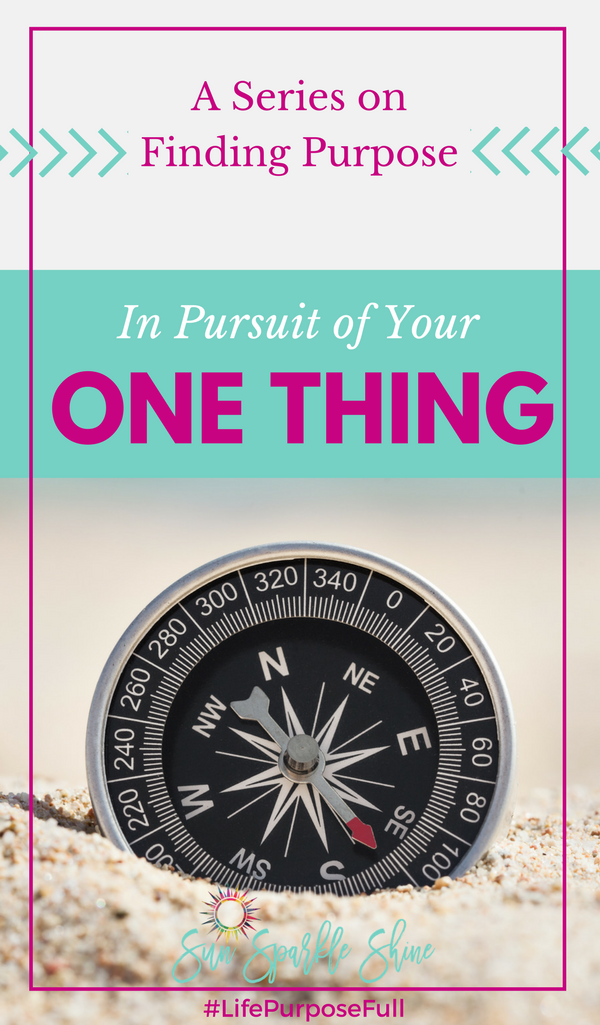 We're living life to the fullest to the best of our ability. But there's still that nagging feeling. A little tingle that says there's more. And so we search. And we look for it around the next corner.
That's me, friends.
And sometimes there's a guilt that comes with hoping for more. Because after all, aren't we supposed to be satisfied with enough? Aren't we supposed to be walking in our purpose every single day?
As daughters of the Most High King, aren't we supposed to make God our one and only?
Yes, and well … maybe.
You see, I struggle with these questions myself. And it can feel like a very lonely place.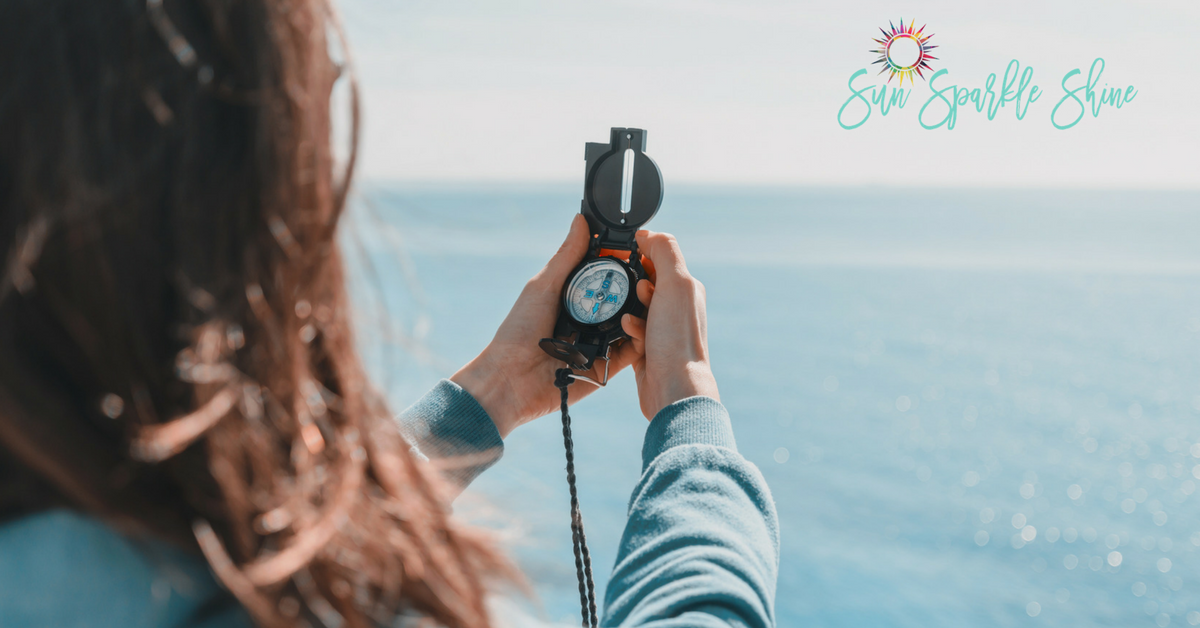 I am grateful for my blessings, yet I still feel a hunger in my soul.
Friends, if any of this sounds familiar, I invite you to join me on a journey.
Over the next four weeks, for the month of September, I will do some exploring. And it's all about my purpose. My one thing.
I have to warn you though. This is not your typical series. Here's why.
It's loaded with questions
Because I don't pretend to know the answers. And answers are elusive – which is exactly why I'm doing this. So, we'll go in search of the answers together.
But purpose is big, friends. And I can't promise that you will have life all figured out after four posts in one month. But I can promise that I will seek the Holy Spirit's guidance along the way and encourage you to do the same. I know He never disappoints. (Jeremiah 29:11-13)
It's au naturel
What you get is me, raw, real and open. I'll be questioning God (yes, He welcomes that) and bringing my concerns to Him.
You will see me searching the scriptures and sharing with you what God reveals. I hope that you will share what you're learning too, because we need each other.
As iron sharpens iron, so one person sharpens another. Proverbs 27:17
It's unscripted
By now, you might have figured that out, haha. While I have an outline of what I plan to cover, I also want to leave space for the Spirit's prompting. With His guidance, we will look at:
Purpose and making God enough
The one thing you lack
The greatest thing we can do
Making the one thing your main thing
You'll get tips and resources, Bible verses to dig deeper, and a partner on the path to purpose.
So, if you've read all the way through and you're still here, I'd be honoured to have you join me.
What about you?
Are you ready to jump headlong in pursuit of your one thing?
Then let's do this. Let's run after our purpose together.
If nothing else, we would have spent a month delving into God's Word and seeking out the depths of His truths.
Follow the rest of the #LifePurposeFull series here:
Part 1: 3 Truths to Embrace on Your Path to Purpose
Part 2: How to Find Your Missing Piece
Part 3: When You Fear You're Missing Out on Your Purpose
Part 4: How to Make Your One Thing, the Main Thing
And to see what purpose looks like in the lives of real women, pull up a chair and grab a note book. These eight women blessed my socks off with what they shared in this post:
Powerful Purpose Thoughts to Ignite Life to the Full 
Be sure to sign up for Sparkle Highlights so that you'll receive email updates on future posts. Just for joining the Sparkle community, I'll send you a free set of P.R.A.Y. scripture cards.
I pray that you will be motivated and encouraged on your path to purpose!
Wishing you blessings, 

Please spread the shine and share this with your friends using the share buttons below. Chances are you and I are not the only ones who are searching for purpose.
And if you're looking for more encouraging and inspiring content, check out these amazing sites where I link up my weekly posts.
---