What is it about letting go that makes us want to keep holding on?
We hold on to our past. Our failures. Our lost dreams. Our broken identity.
Or if you're like me you hold on to expectations.
Expectations of what life *should* be like, now that you're married … have the dream job … the two kids and a dog. You know…all the things you thought would make life different. Better perhaps.
That is, until you realise that happiness isn't wrapped up in someone or even something else.
Still, so many of the things we hold firmly to aren't helping us become our best selves.
Maybe it's time to be reminded that in order to move forward, we need to let go of some unnecessary baggage.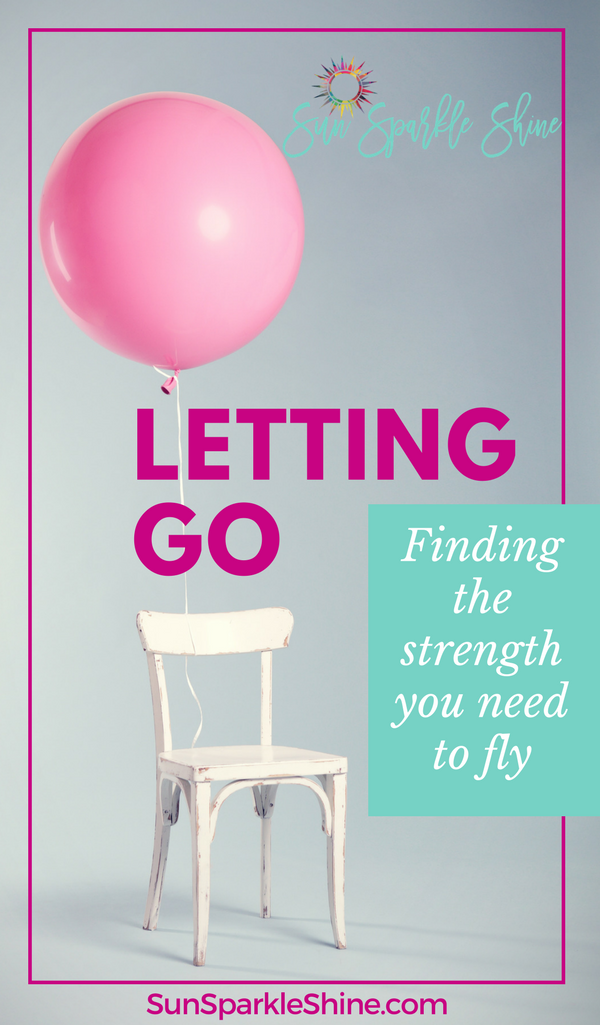 This post may contain affiliate links, which means if you purchase through the link, I receive a small commission at no extra cost to you. Thank you!
It's a hard lesson, friend. And it's one that I'm learning over and over again.
Like recently when I had a disagreement with my husband.
Let's just say, we both looked at the same situation from very different angles. He thought all was fine. But I felt hurt and belittled.
As I moaned to my friend and recounted all the wrongs my husband had committed, she listened patiently. She even empathised.
But then she gently and lovingly pointed out something I was clearly missing.
I needed to let go of my need for significance.
Trust me, it hurt me to hear those words more than it hurt you to read them just now.
Everything in me wanted to be heard, to feel special and to feel important.
Didn't she get it?
He wasn't helping me to shine!
My brilliance was being snuffed out because of his thoughtlessness!
I laugh at myself now but that's exactly how I was feeling.
Me, me, me!
And it was exactly the opposite of what God wanted for me.
I needed to let go of my pride.
In my need to feel important and valued, I had lost sight of God's desire for me to make myself less.
He must become greater; I must become less. John 3:30 NIV
I had lost sight of my audience of one.
I was busy thinking about how I looked in other people's eyes rather than God's. Too busy measuring myself by the world's standards and what the world thought of me.
And worse, I kept my eyes focused on my husband's actions rather than my own.
In that moment I needed to let go of my pride. Only then could I see the lesson God kept in store for me to truly help me shine.
It was a bitter pill to swallow.  And frankly, that misunderstanding with my husband did hurt. But I learned a valuable lesson.
The struggles we have aren't meant to hurt us, but to grow us up.
Every struggle you have will help you develop the strength you need to fly. – Chrystal Evans Hurst, She's Still There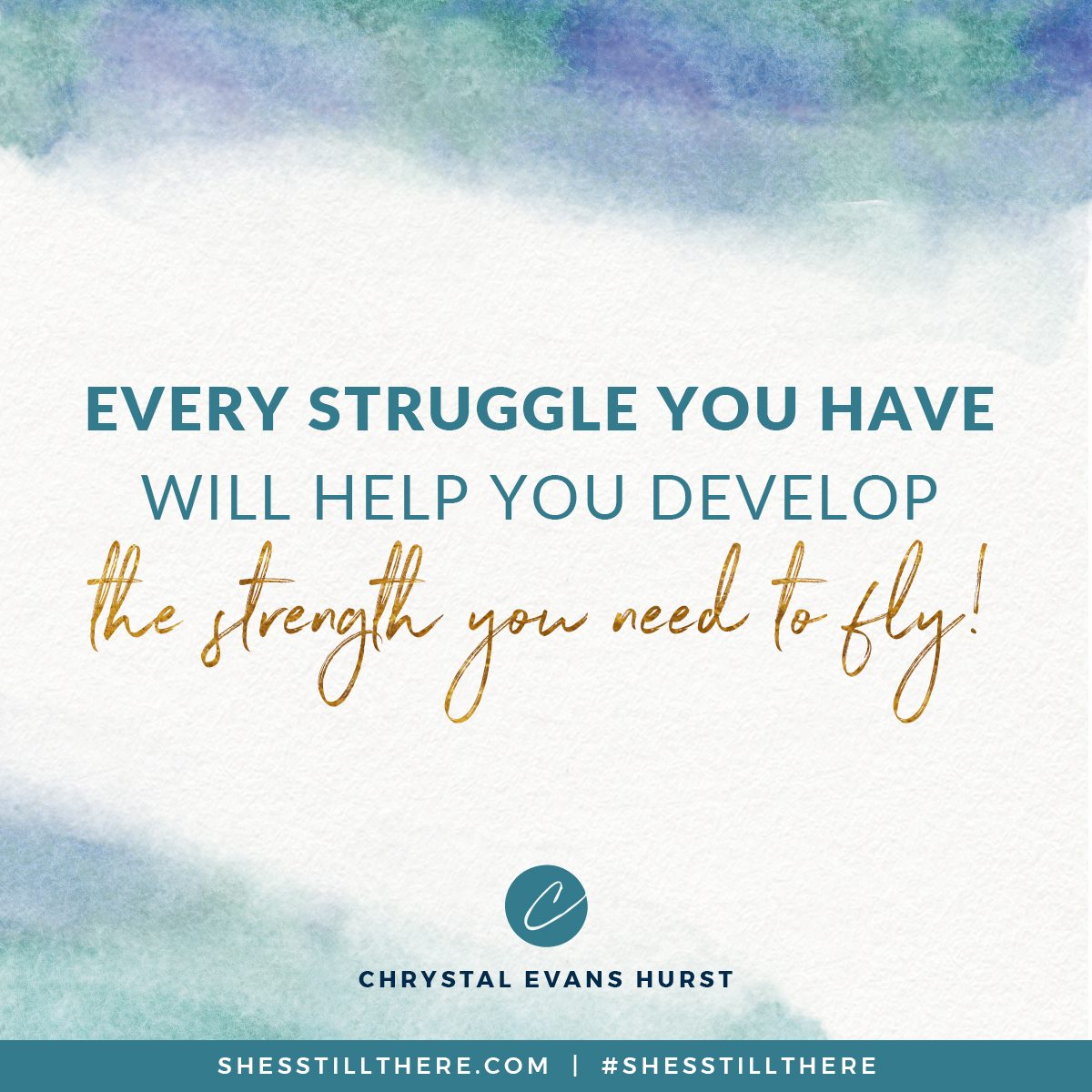 I can't promise that letting go will be easy.
No, letting go is hardly easy, especially if it's a hurt you've held onto for a very long time. What I can say is that we experience true freedom when we trust God with our pain. When we let go, He gives beauty in return.
The same is true for the other baggage you've been carrying.
Broken identity.
Fear.
Failures.
Brokenness.
Put them all in God's capable hands, and watch Him give you the strength you need to fly.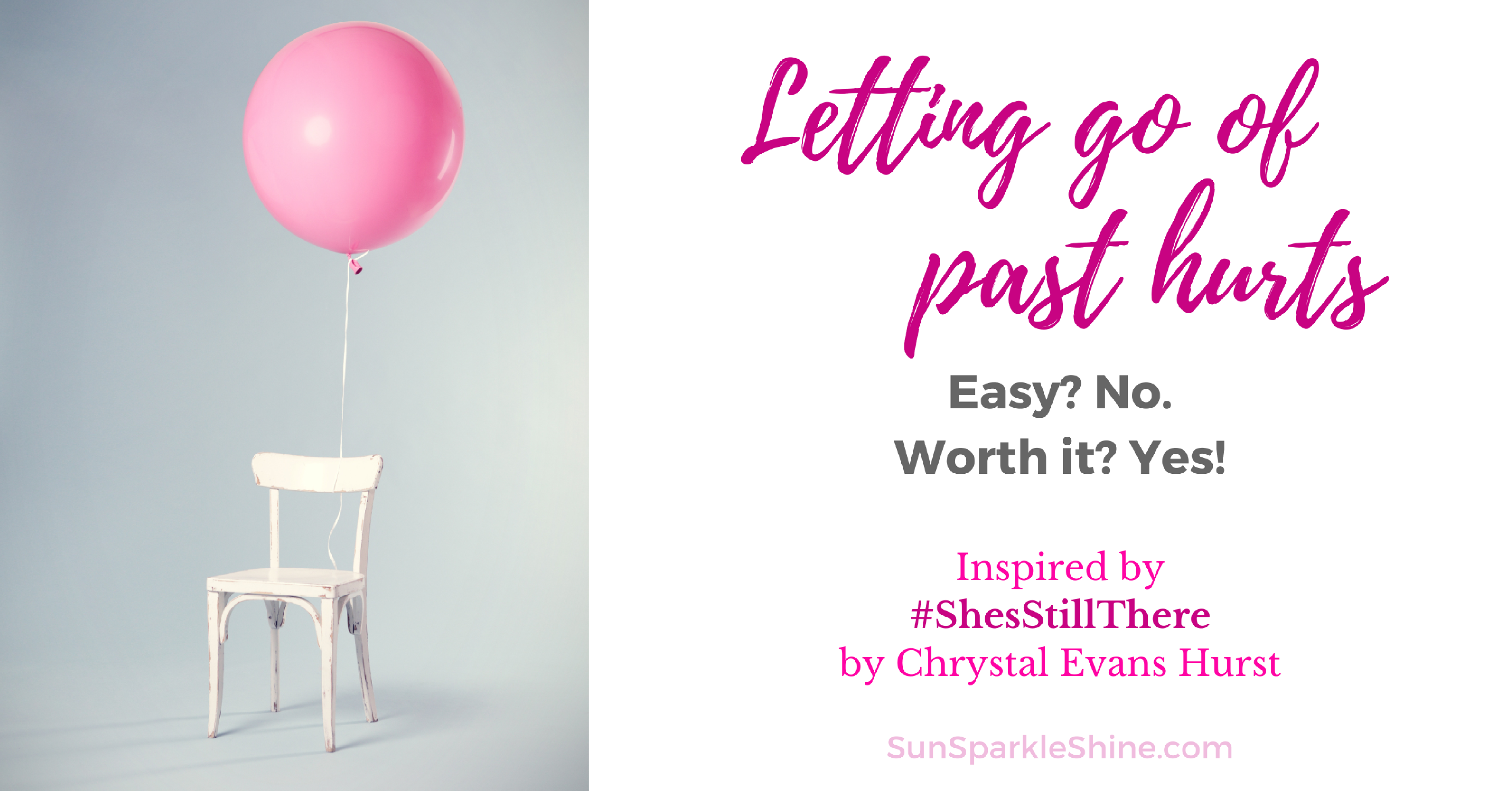 How about you?
What baggage do you feel compelled to leave at Jesus' feet today?
Feel free to share it in the comments so that we can encourage one another.
Wishing you blessings,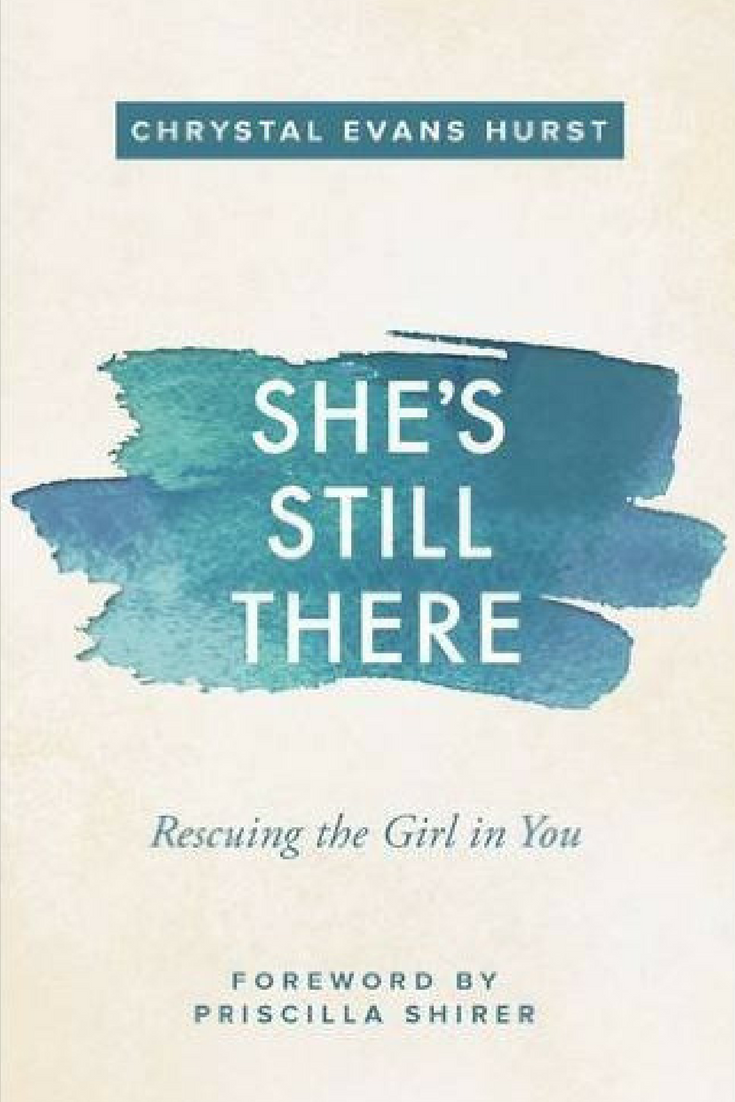 I'm honoured to be a Rescue Team member for Chrystal Evans Hurst's book She's Still There, which inspired this post. She's Still There became the #1 New Release on Amazon for Christian Personal Growth, even before its release. To read more about the book or to order your very own copy you can visit this link.  There are also special bonuses available when you pre-order before the August 8 release date.
As a member of the She's Still There Rescue Team I received an advance copy of the book for review purposes. The views and opinions I've expressed here are my own. Plus, I only share resources that I love and trust.
---
If you enjoyed this post, please spread the shine and share it with your friends using the share buttons below. 
And if you're looking for more encouraging and inspiring content, check out these amazing sites where I link up my weekly posts.
Missed any of the #SummerSizzleBlogHop series? Catch them all here! Better still, sign up to receive new posts in your inbox so you don't miss out. I'll even send you a free guide to plan your summer getaway — just you and God.

I'm taking a break for the next couple of weeks to spend some time with my family. When I come back on August 29, I will have a special treat to share with you, and it's all about renewing your spirit! I'll be joining my friend Dawn Klinge for her online retreat, Renew, which begins on September 11 (get a sneak peak here). I hope you'll join us!