This past week was rough.
I'm not sure if you use that expression too, but in the islands it's our way of saying that it was a difficult, challenging, maybe even painful week. My week was all of that and then some.
Remember that bold thing I was called to do by God? Well, I did it. At least I made the first step and then the second.
And you know what? Instead of feeling good and honoured and blessed, I got none of that.
It just hurt.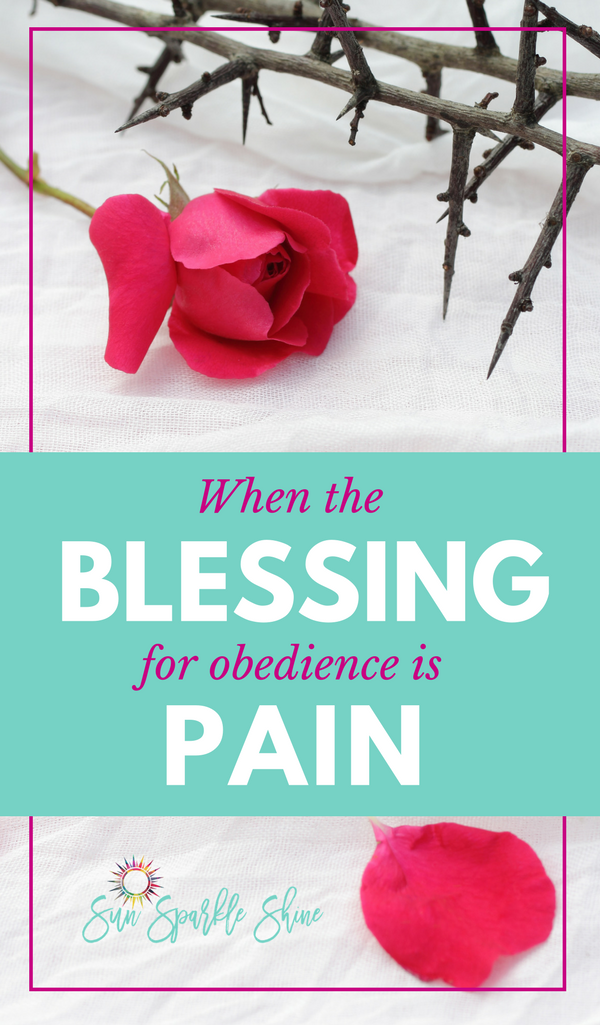 It was painful. And if I had to be really honest, I felt like God was torturing me. Yes, I said it.
'Why God? Why are you making me do this?'
Now, let's make one thing clear. God is not MAKING me do anything. Yet, in a complete (I use that term very loosely) act of surrender, I have chosen to do the hard thing.
When Obedience Begets Pain
"My Father, if it is possible, may this cup be taken from me. Yet not as I will, but as you will." – Matthew 26:39
As we approach Easter we will be reminded of the story of Jesus on the cross. Even if you're not a Christian, I'm almost certain that you've heard this story at least once.
Jesus, the all perfect, never sinning, son of God, was beaten, pinned to a cross and died there for the sins of the world. Three days later God miraculously rose Him from the dead and Jesus went up to heaven to be reunited with His Father. In a nutshell.
For God so loved the world that he gave his one and only Son, that whoever believes in him shall not perish but have eternal life. – John 3:16
It's a lovely story.
But that's the nice, neat, air-brushed, Disney version.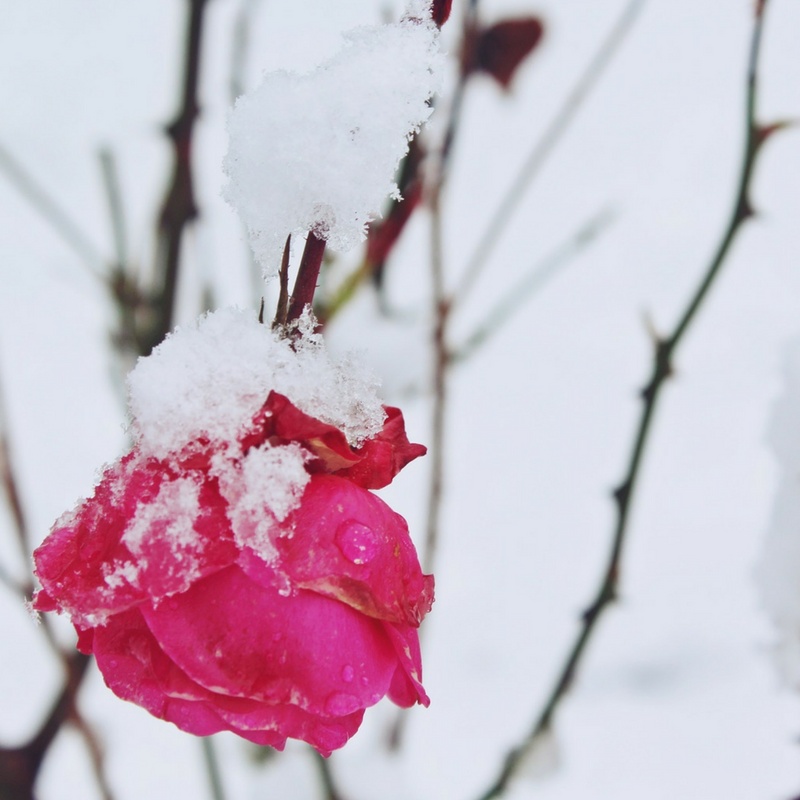 The real story, however, is way, way messier.
There's blood and gore, betrayal and angst, devastating pain and downright torture – the kind of movie I won't allow my children to watch.
Yet the real, painful story is where hope blossoms.
Beauty from Ashes
Yes, Jesus' messy, bloody, gory story gives me hope.
You see when Jesus CHOSE to obey, it resulted in pain. Lots of pain.
His story reminds me that obedience does not necessarily go hand in hand with an easy life. In fact, it's quite the opposite.
"In this world you will have trouble. But take heart! I have overcome the world." – John 16:33
Without knowing it, I think I silently expected that my obedience would result in blessings. A pat on the back. That's not too much to ask for doing a hard thing, is it?
I guess I never expected the blessing to hurt.
I know that God is working to make my story beautiful, as He did with Jesus' story. But, oh how I wish He could just skip to the good part. The part where there's rejoicing instead of pain. Hope instead of loss.
But the power of Jesus' story lies not in the end alone, but in the complete story.
It is a story of obedience, of overcoming, and of beauty being revealed from the ashes.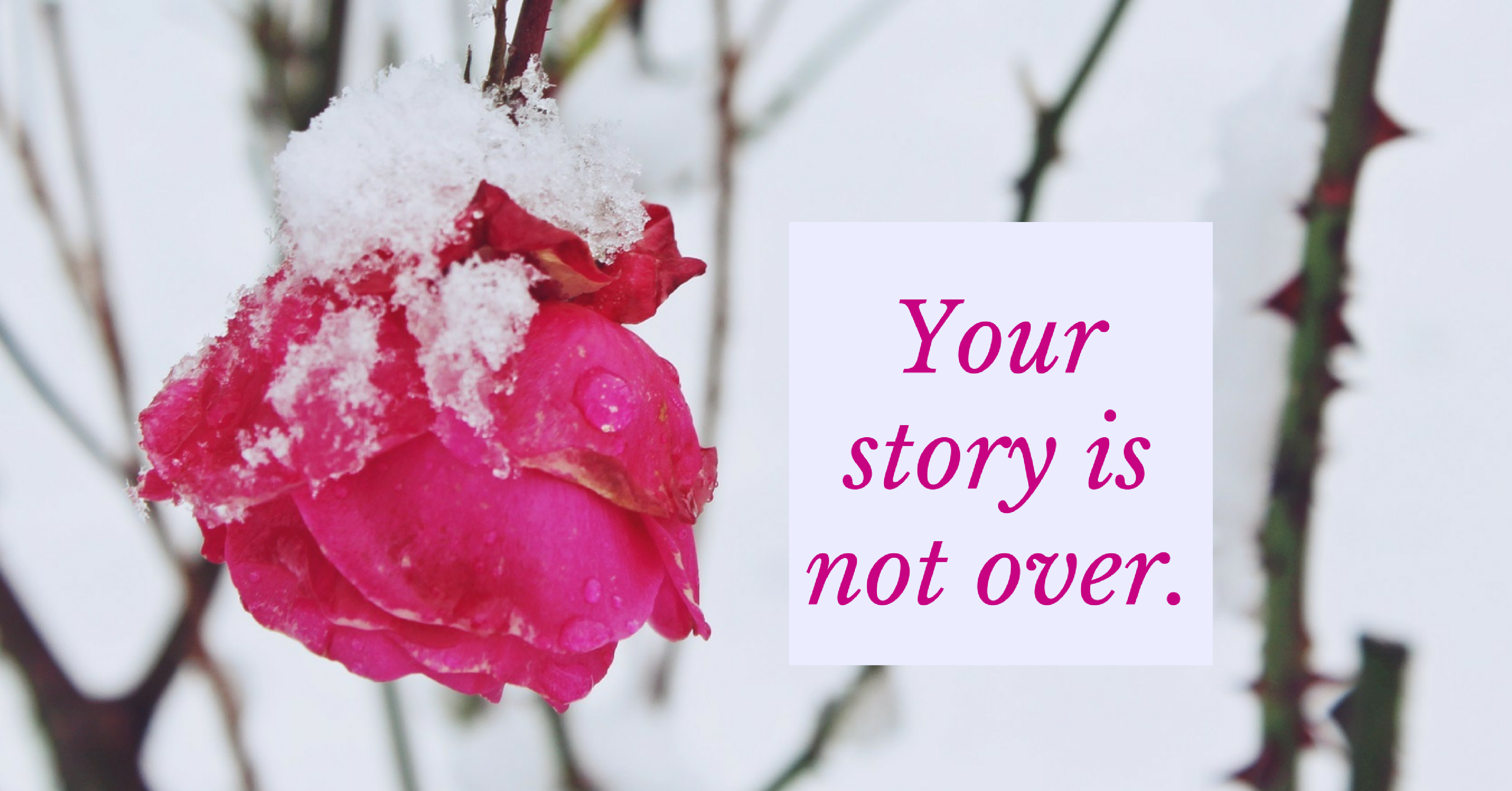 To be continued
My story is not over; it is just being told. And the beauty won't be revealed until the right time.
In the meantime, I need to go through the pain to experience the joy. I need to experience the loss so that I can find the hope. It's painful and messy but necessary.
So as I embrace this bold thing, I remember the Cross of Christ: beautiful and messy, painful and bright.
I have a feeling your story is like that too.
That's why I encourage you to surrender your story to Christ.
Your story doesn't finish at the pain. I believe that God is weaving beauty in your story even as you read this.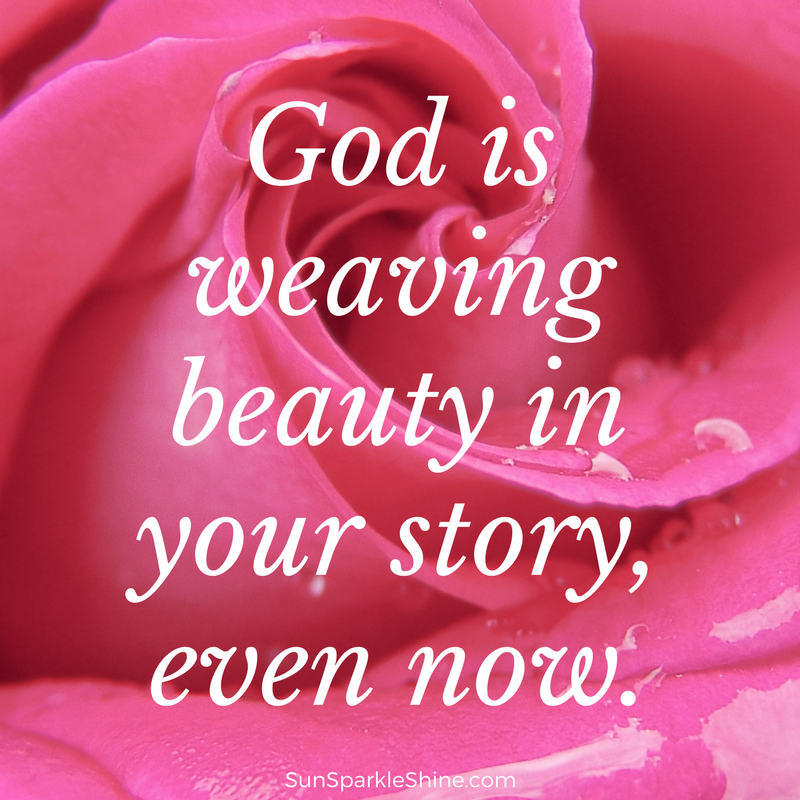 I pray today that you will find hope in the Cross — in that place where beauty and pain live happily ever after.
And may you find the strength to do that hard thing today.
The blessing might not look like you expect, but it's all a part of God's beautiful story for your life. Trust Him to weave it all together perfectly.
What about you?
Have you been called on to do a hard thing lately and expected a blessing for your obedience? What was the result?
Please share the lessons you learned so that we can find some encouragement from your story.
Wishing you blessings, 

Please spread the shine and share this with your friends using the share buttons below. There's someone out there who needs this spark of hope.
And if you're looking for more encouraging and inspiring content, check out these amazing sites where I link up my weekly posts.
---
Ready to lighten your load, share laughter and a happy tear or two?
Join my sisters and me for the Sparkle Circle, right here every last Tuesday of the month.
Because doing life together makes it so much sweeter!