What if you were given the key to unlock the life-changing power of gratitude in your life? Is it possible?
Well, today is a special day.
If you've been here for a while you know that I don't usually post on Thursdays but today is an exception. Today is the day that my good friend, Lori Schumaker and I kick off our mini-series #GratefulHeart.
The #GratefulHeart series is all about getting our hearts and our minds focused on gratitude. There are four posts in the series which will be shared here on SunSparkleShine and on Searching for Moments with Lori Schumaker.
Together we are going to encourage and equip you to activate the weapon of gratitude so that you live a brilliantly full and hope-filled life — not just at Thanksgiving, but all year long!
We will share ideas, encouragement, prayers, and Bible verses that will equip you in cultivating a grateful heart. And of course, some freebies along the way.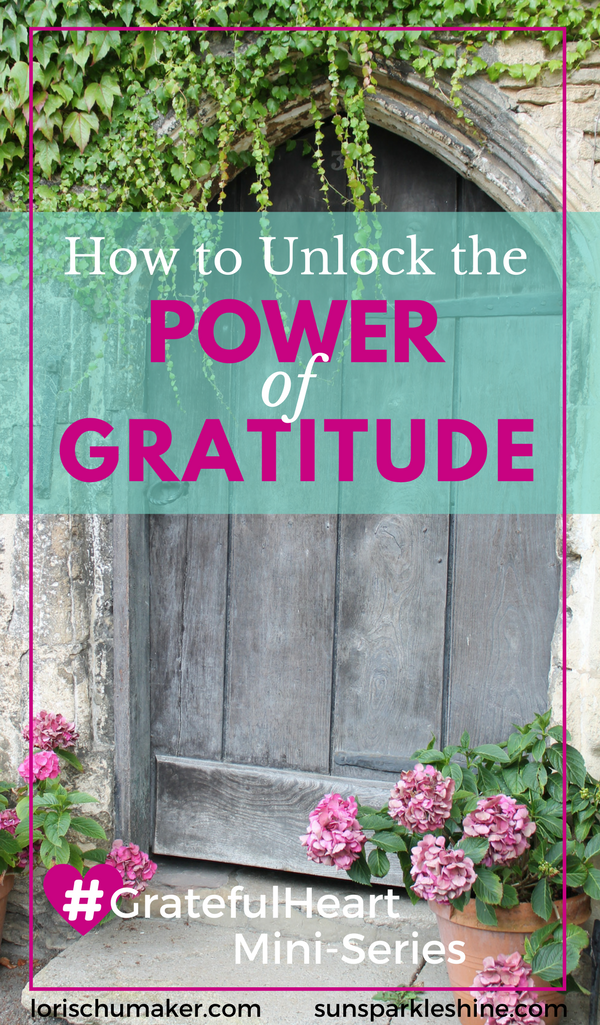 Speaking of freebies, to kick off the series I'm sharing four of my scripture graphics that you can use as you like. Just enter your information here and we'll send them right over to you, along with updates about the series so that you won't miss anything.
The Power of Gratitude
So why gratitude? Why do we feel that this is so important?
Gratitude has to do with thanks, doesn't it? So how could a little word like 'thanks' be so powerful?
It took a light bulb moment for this to really click for me. Gratitude it turns out,  is so much more than that fuzzy feeling you get when someone says 'thank you'.
Gratitude is powerful enough to open doors!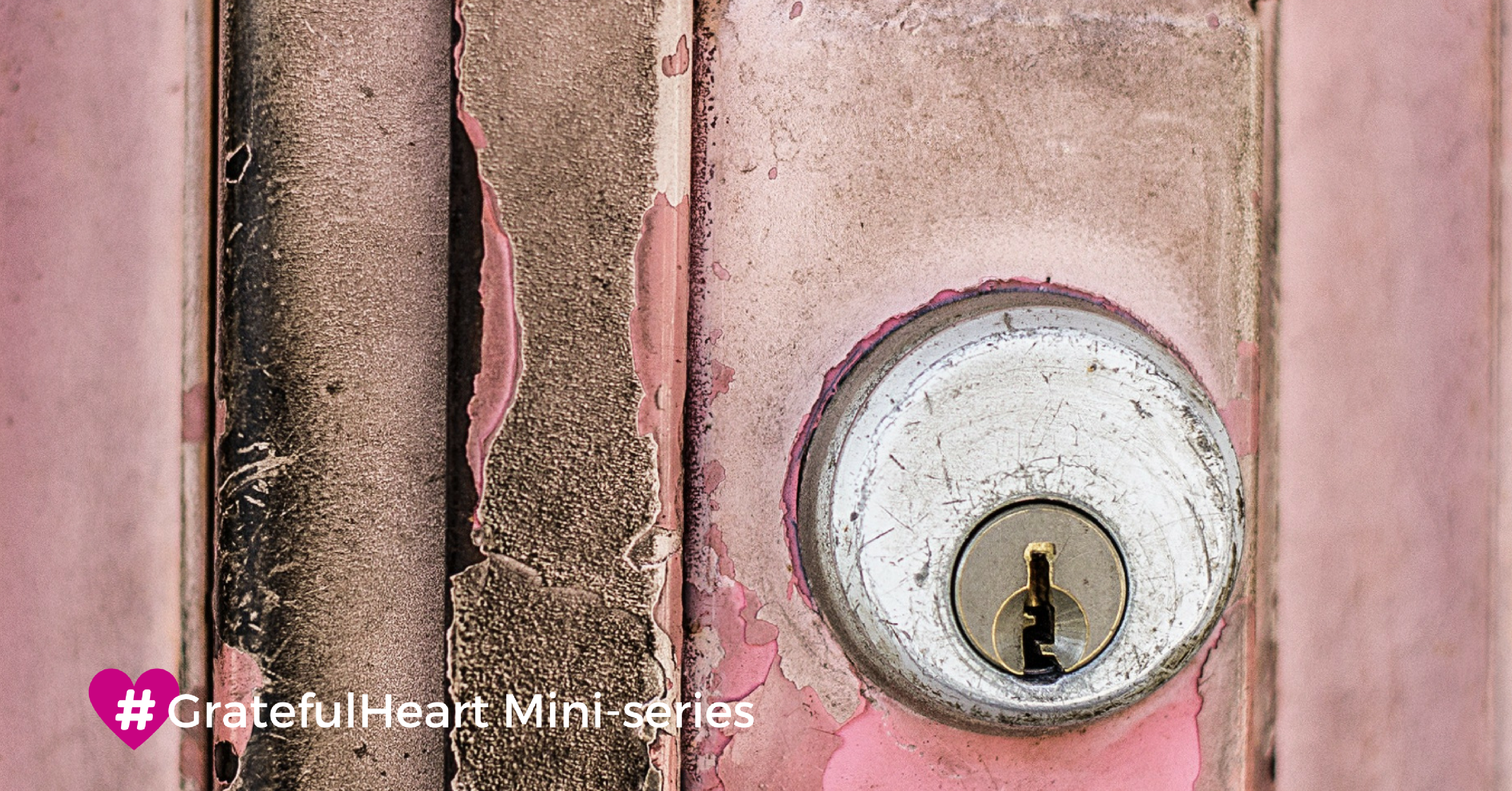 How do I  know?
I've seen it for myself.
And now I want to share it with you too. And maybe, just maybe, you'll unleash the power of gratitude and walk through the doors to freedom too.
Sounds lofty? Maybe but trust me, it's possible.
Follow me over to Lori's site to read my light bulb moment and what it means for you.
What about you?
What doors have gratitude opened for you lately?
Do you have a #GratefulHeart story you'd like to share?
Oh, and before you go, don't forget to grab your free scripture graphics here.
Wishing you blessings, 

Please spread the shine and share this with your friends using the share buttons below. 
And if you're looking for more encouraging and inspiring content, check out these amazing sites where I link up my weekly posts.
---