What do the Easter bunny, colourfully painted Easter eggs and the Cross have in common? They're all symbols of Easter, right?
But is that all the Cross is to us? A symbol?
Or is it much more?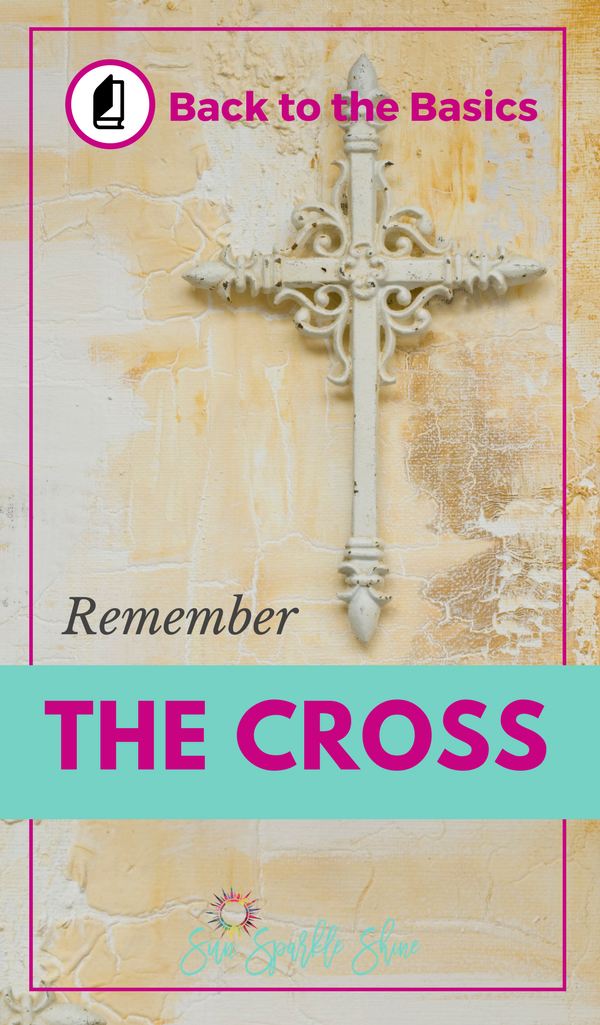 As I ponder this question, the words of the old hymn When I Survey the Wondrous Cross come to mind.
And when I say old, I do mean old, as in 310 years old! Yet these poetic and Shakespeare-like words hold beautiful meaning for followers of Christ.
Here are some questions that I thought about as I mediated on this old hymn.
I pray that these prompts will inspire you to dig deep as well. And if you feel so led, come back and share some of your responses to encourage other readers.

1. Everything pales in comparison to the Cross
It's so easy to get caught up in storing up wealth and accomplishments and accolades. I know because I've been guilty of this many times. But how important are these things really?
Read:
Don't hoard treasure down here where it gets eaten by moths and corroded by rust or—worse!—stolen by burglars. Stockpile treasure in heaven, where it's safe from moth and rust and burglars. It's obvious, isn't it? The place where your treasure is, is the place you will most want to be, and end up being.
Ask:
Am I storing up treasures on earth or in heaven?
What are some things that are more important to me than my relationship with God?
2. We too are called to sacrifice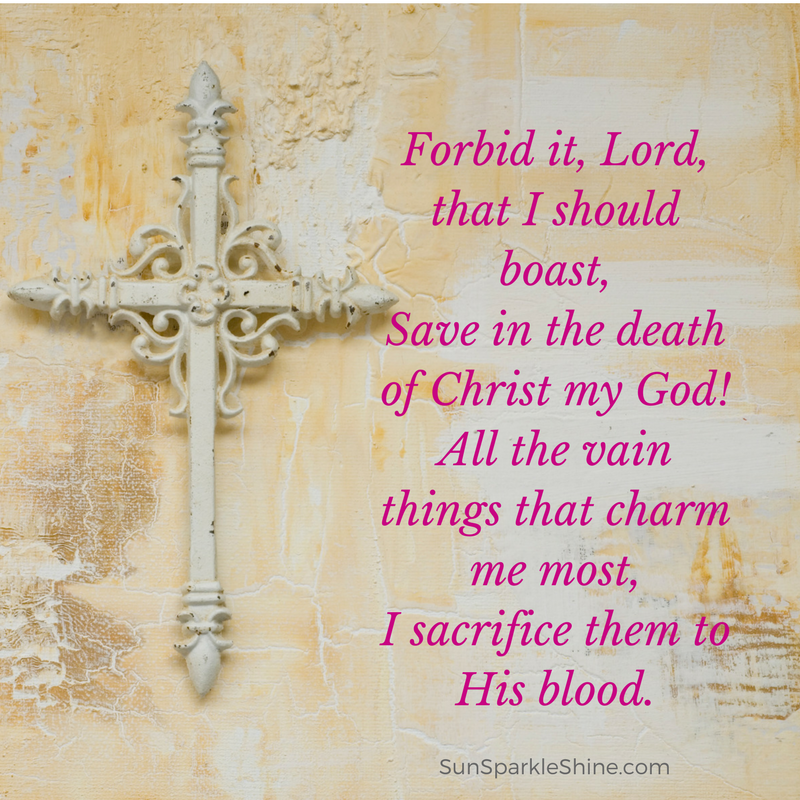 Very often we focus on what Jesus did on the Cross and stop right there. But what about us? Aren't we also called to do some sacrificing of our own?
Read:
Then he said to them all: "Whoever wants to be my disciple must deny themselves and take up their cross daily and follow me. For whoever wants to save their life will lose it, but whoever loses their life for me will save it."
Ask:
How am I dying to myself daily?
What things are holding me back from following Jesus fully?
3. Jesus displayed love beyond compare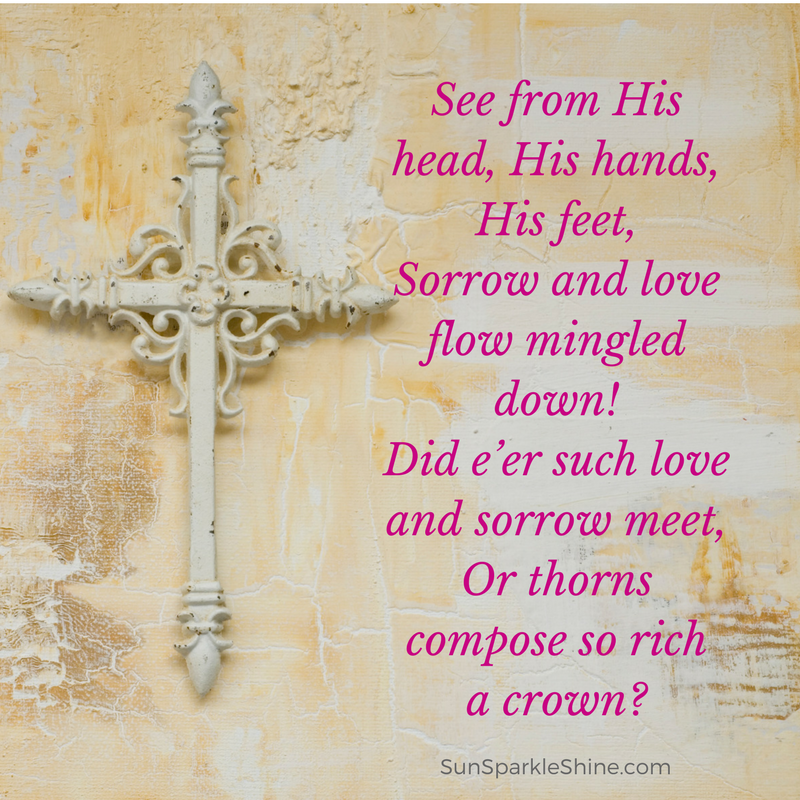 I love my husband and children dearly but when asked if I would do for them what Jesus did for me, I hesitate. The kind of real, sacrificial love that Jesus displayed can hardly be found elsewhere. That thought alone makes me extremely grateful.
Read:
For God so loved the world that he gave his one and only Son, that whoever believes in him shall not perish but have eternal life.
Ask:
How do I show gratitude to God for His immense love for me?
Am I sharing this good news with others?
Download a digital copy of the 15-page Remember the Cross devotional here, complete with journal pages to record your reflections.
4. Jesus' sacrifice requires a response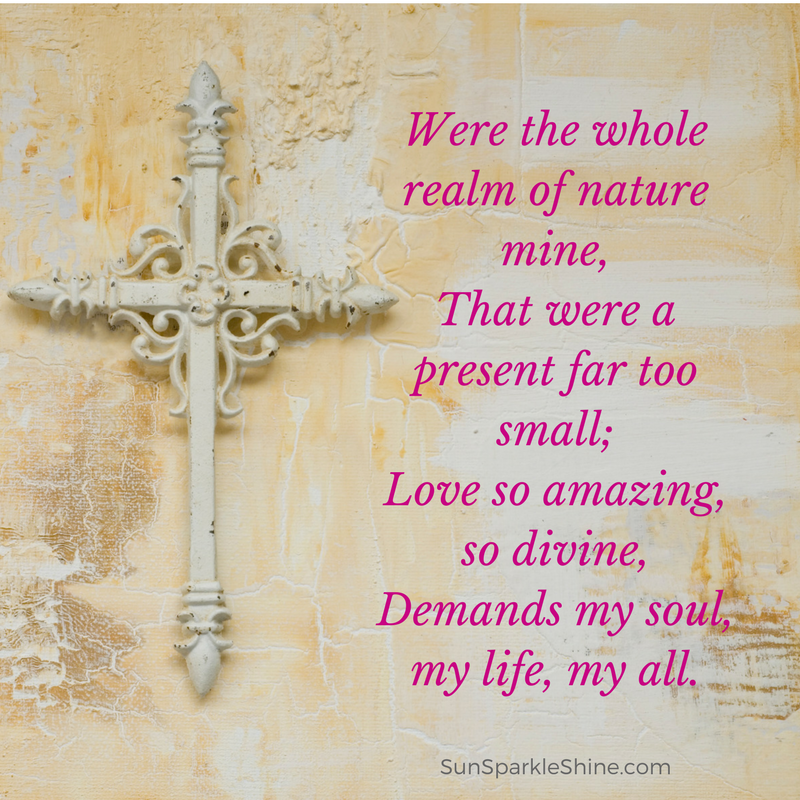 The reason that Jesus died on the cross was so that I can have a relationship with God. My prayer is that He didn't do all of this in vain.
Read:
"He himself bore our sins" in his body on the cross, so that we might die to sins and live for righteousness; "by his wounds you have been healed."
Ask:
How have I responded to Jesus' sacrifice?
Is there something more He is calling me to do, to believe or to change in order to live righteously?
What about you? 
Have you experienced the transforming power of the Cross?
This power isn't just for an elite few. It's for you and for me!
For the message of the cross is foolishness to those who are perishing, but to us who are being saved it is the power of God. – 1 Corinthians 1:18 (NIV)
Wishing you blessings, 

Please spread the shine and share this with your friends using the share buttons below. There's someone out there who needs this spark of hope.
And if you're looking for more encouraging and inspiring content, check out these amazing sites where I link up my weekly posts.
Before you go, don't miss this…

---
Ready to lighten your load, share laughter and a happy tear or two?
Join my sisters and me for the Sparkle Circle, right here every last Tuesday of the month.
Because doing life together makes it so much sweeter!