Very few of us doubt that God provides when things are going well in our lives. But what about when we walk through dark times? Are we equally convinced of God's provision then?
Lately, it seems I've become familiar with trials of all kinds.
Over the past two years I've:
watched my father's health decline and said a long goodbye to him;
walked away from a head-on collision;
navigated an ocean of unknowns when we lost my brother at sea;
survived two major hurricanes and had life as I know it turned upside down;
and most recently lost my husband's father in what still seems like an unreal turn of events.
Life hasn't always been shiny and bright.
In fact, as of late friends have felt prompted to pray against Satan's attack on my family. Yes, it's that serious.
Yet, I'm not too quick to pray away the trials. Because in the midst of the challenges, I'm learning a few valuable lessons.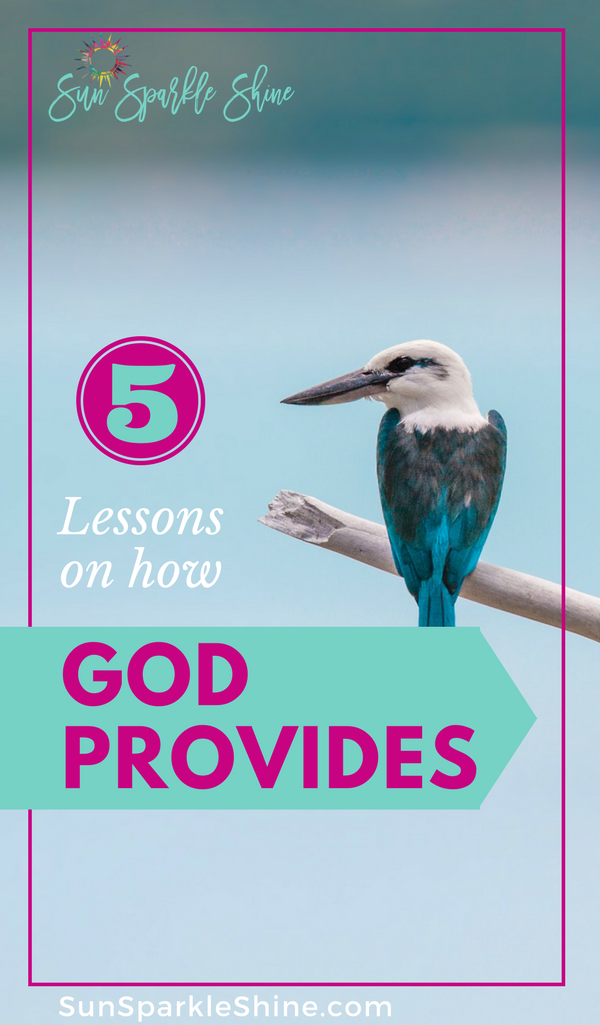 God Provides: Here's What I'm Learning
1. It's not about me, it's about God
As he passed by, he saw a man blind from birth. And his disciples asked him, "Rabbi, who sinned, this man or his parents, that he was born blind?" Jesus answered, "It was not that this man sinned, or his parents, but that the works of God might be displayed in him. John 9:1-3 ESV
It's very easy to start thinking that God is trying to teach me a lesson or get my attention. And yes, in all that happens in my life, I continue to look for what God might be telling me. But I also see a greater truth at work here. All that happens in my life (both good and bad) are so that God's might can be displayed. So as I talk about my struggles, I am sure to point all the glory to God.
2. Joy can be found in the storm
Count it all joy, my brothers, when you meet trials of various kinds, for you know that the testing of your faith produces steadfastness. James 1:2-3 ESV
It doesn't always feel good, but God reminds me to find the joy in the storm.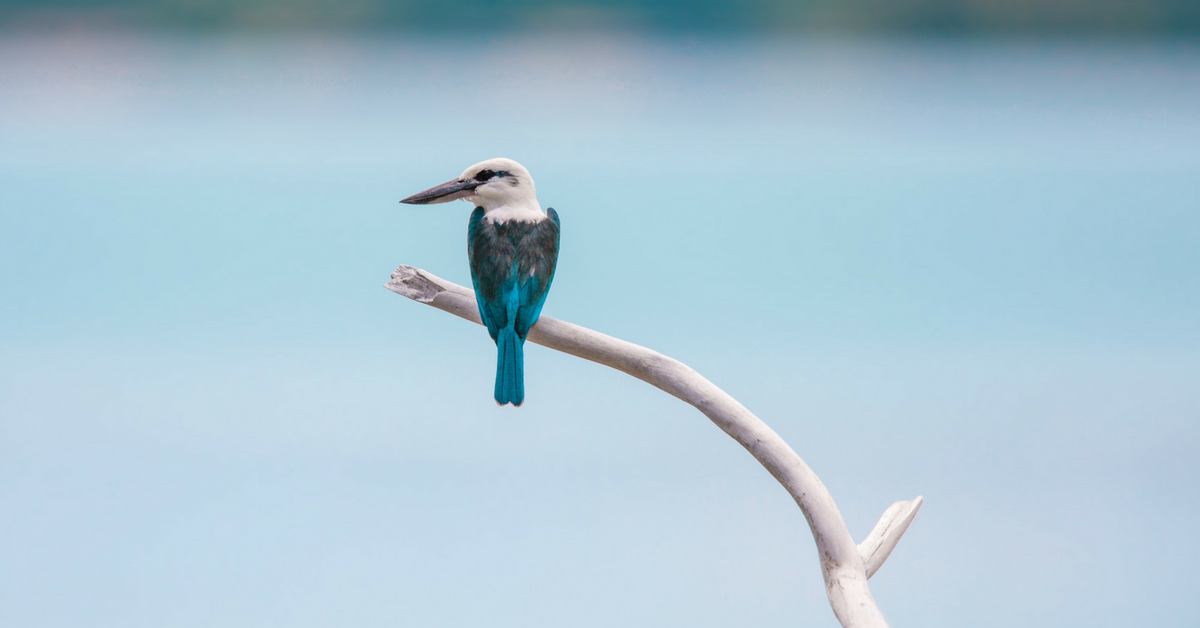 3. God is good all the time
For the Lord is good; his steadfast love endures forever, and his faithfulness to all generations. Psalm 100:5 ESV
God's goodness is constant, it doesn't change with my circumstances.
4. God personally goes ahead of me
It is the Lord who goes before you. He will be with you; he will not leave you or forsake you. Do not fear or be dismayed. Deuteronomy 31:8 ESV
I have been amazed by the many ways God has blessed us and open doors, even (and especially) in the midst of the storm. We have seen His hand of provision in so many ways that we can't help but sing His praises.
5. God provides in the good and the bad
Therefore I tell you, do not be anxious about your life, what you will eat or what you will drink, nor about your body, what you will put on. Is not life more than food, and the body more than clothing? Look at the birds of the air: they neither sow nor reap nor gather into barns, and yet your heavenly Father feeds them. Are you not of more value than they? Matthew 6:25-26 ESV
No matter what is going on, God continues to meet us right where we are. Starting by encouraging our hearts and then meeting all our needs. He has shown me that I don't need to worry because He has taken care of all the details.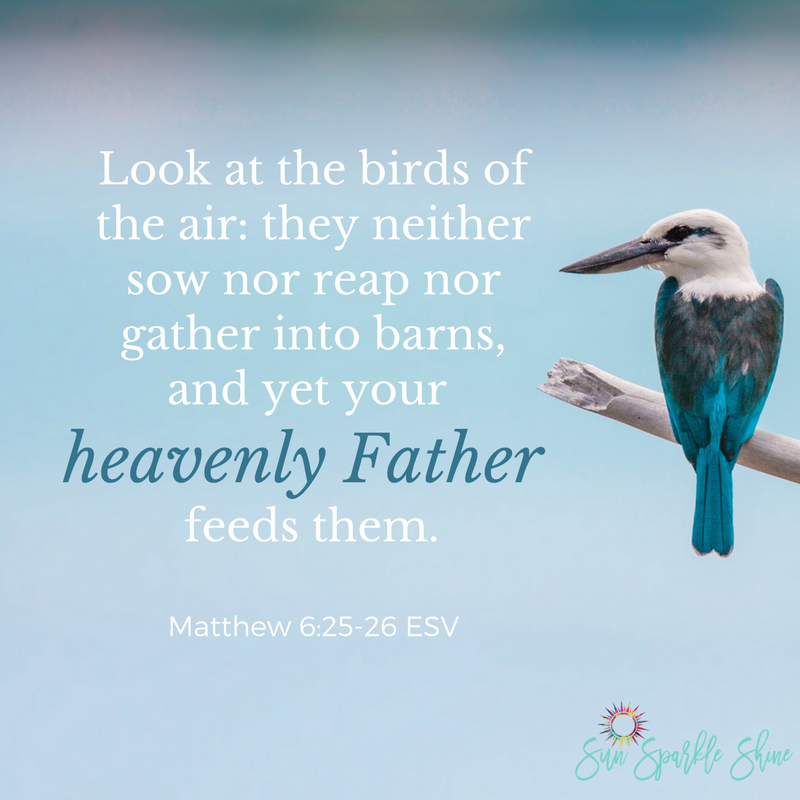 Yes, God provides in the good and the bad.
God provides through His people
Following the disastrous hurricanes this season, I've seen God work through His people to meet the needs of many. So many friends have given generously to meet my family's needs that I am simply speechless. God has worked through these very faithful friends (some I've never even met in real life — you know who you are!) to lift us up and help us have a new start. We might be starting over, but we're not alone.
As I've sought to do my part to help others, I've also seen friends support my HOPE worldwide fundraiser. Thanks to you, HOPEworldwide will be able to do more to help the Caribbean recover. Islands such as Tortola (my island), Virgin Gorda, Jost Van Dyke, Dominica, Puerto Rico, St. Thomas, St. John and St. Croix all stand to benefit from this campaign.
I will continue shining the light on hurricane relief efforts because the needs are still so great. As we move forward I focus my attention now on my sister Carlie's fundraiser for Convoy of Hope.
Convoy of Hope was the first responder in our community. When we desperately needed hope they were there with hands open wide and we are beyond grateful for their help. As I write this seven weeks after Hurricane Irma, Convoy of Hope is still on the ground helping Virgin Islanders pick up the pieces and rebuild their lives. They've served over 400,000 meals and have been a real God-send. You can help them continue this much-needed work by contributing here.
Visit this page to learn more about Convoy of Hope and the incredible relief work they do.
If you're looking for more ways to help or want to support the relief effort on specific islands see the information at the end of this post.
I also invite your continued prayers for my Caribbean, my friends and my family. We have a long way to go on the road to recovery, but I know without a doubt that God provides.
How about you?
Where have you seen God providing for you lately? Do you have a testimony about God's provision that would encourage someone else? Go ahead and share it in the comments.
Maybe you've been struggling to see God's goodness and you're not quite sure if He's looking out for you. I pray that He will open your eyes to see His blessings in your life. And if you want someone to pray for you, I'm right there. Just get in touch.
Wishing you blessings, 


If you enjoyed this post, don't keep it to yourself. Please spread the shine and share this with your friends using the share buttons below. 
And if you're looking for more encouraging and inspiring content, check out these amazing sites where I link up my weekly posts.