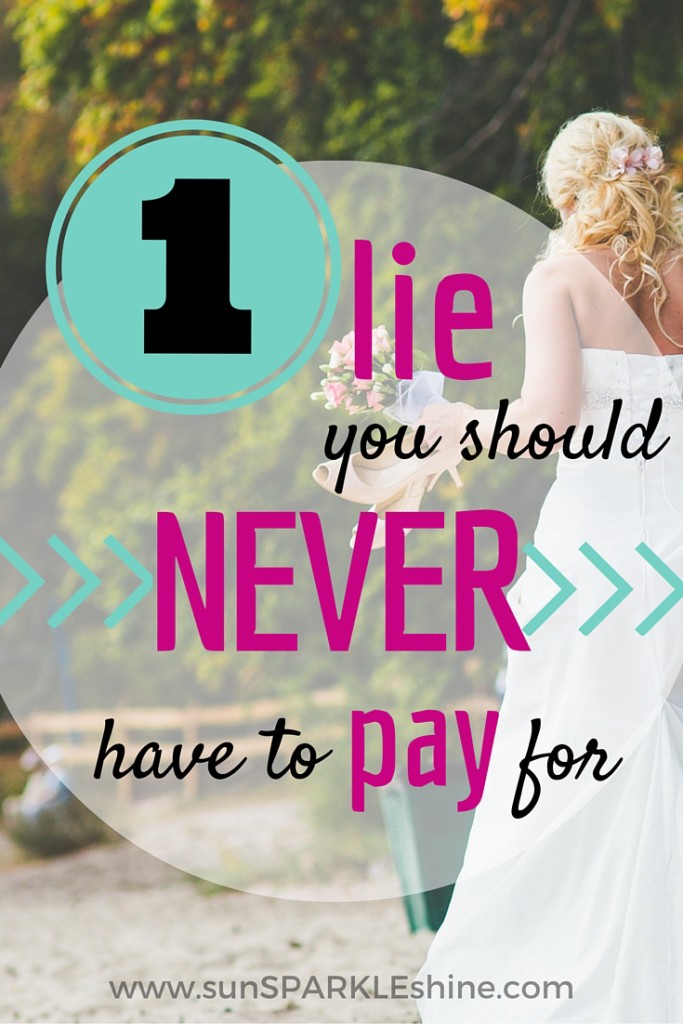 We try. We do. We do some more.
Then we wonder why it isn't enough.
It's a hoax, you see. We've bought into the lie. And still we can't understand why it's not working out for us.
The 'it' I'm talking about is the myth of having it all. It seems to be the goal of all aspiring successful women.
We think — no, we believe — with every fiber of our beings that we can have it all. And this is one of the many lies women believe.
The killer career, the devoted husband, the well-behaved kids and of course the white picket fence to make everything look pretty on the outside.
And why not? Isn't that what we're told we need to be happy?
So we spend a lifetime trying to get there only to realise, 'hang on a second, this is not where I want to be'. Or worse, 'this is not WHO I want to be'.
Maybe this isn't your story. Maybe you do have it all and you're loving it. And in fact, you're striving for more. Or perhaps you're wise to the lie and refuse to get on the 'have-it-all-by-30' bandwagon. Or whatever the going number is these days.
But is it possible that you've bought into the lie too?
A wise man once told me something that I'll never forget. I was celebrating my birthday and he was wishing me well. He recalled the success that I'd had in my career, reaching to the top of my field. He also hinted at how proud he was of the little family my husband and I had started. But then he went on to say something quite unexpected.
"You're now in the second half of your life", he said. "You spent the first half building, striving, making a name for yourself. Now it's time to give back. To slow down. To help others."
I wish I had recorded him. I wish he were here to say these words to me now.
That was the last birthday I celebrated with my father and it was him who spoke those wise words. Words that have stayed with me and made me ponder many aspects of my life.
He was right, of course.
I really did spend what felt like a lifetime striving. 'When I get this…then I'll…' 'First let me do this, then we could…' There was always something more to reach for. Something else that I thought would satisfy me. Not yet learning that God is enough for me.
And this dream of 'having it all'? Oh how it plagued me. But over time, life was teaching me some lessons.
I was already on a journey before he said those words but he crystalised what I now know to be true: I can have it all, yes, but not all at the same time. Recently, I read that Oprah Winfrey was credited with saying that too. Wise words, indeed.
I have since come to believe that having it all, comes at a price. We pay when we sacrifice areas such as our:
relationships
health
peace of mind
spiritual fulfillment
Perhaps we need to stop and ask ourselves if it's worth it.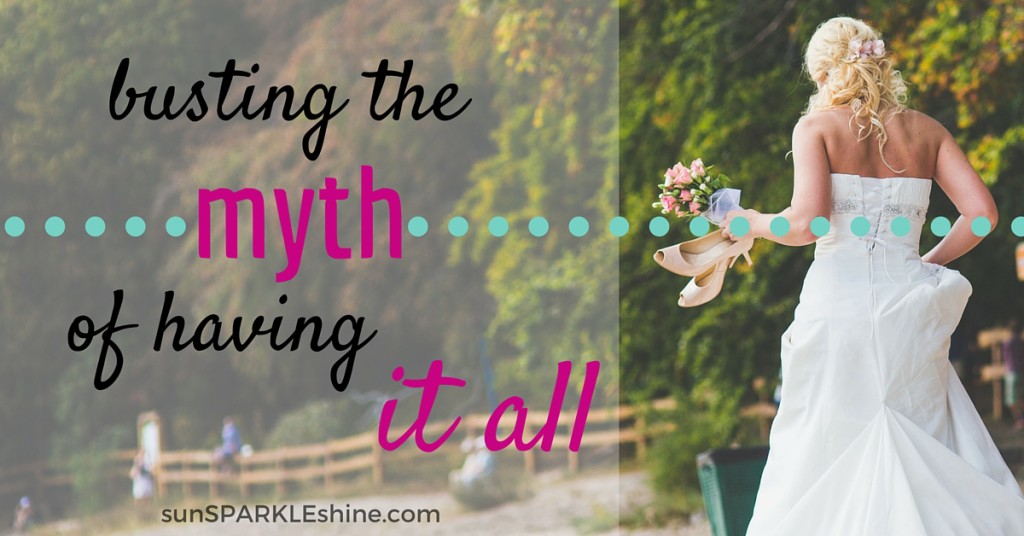 — Is my goal to be the best in my field worth sacrificing the time I get to spend with my kids?
— Should I really put off going to the doctor just because it's not convenient with my work schedule? (Yes, I've been there.)
— Is working an extra job worth compromising my devotional time?
Have you been there?
If you're there right now, I encourage you to pause for a moment. Consider what it is you're really running after and the price you'll likely pay to get there. Maybe it will be worth it. Maybe not.
The good news is, we don't have to pay the price for this terrible lie — this myth that tries to convince us that 'having it all' is what we really need. We can choose another path based on godly wisdom.
Proverbs 16 is a good place to start. No matter what goals I might have, it is God who will determine my steps. Turning to him for direction and wisdom is the best thing I can do.
In another post, I will share some practical tips to help us bust the myth of having it all and help us recognize when the price tag is too steep. There are many lies women believe but we don't have to believe this one!
What about you?
What price have you paid in your pursuit of having it all?
What advice can you give for the woman who's trying to balance everything in order to have it all?
How can we offer our daughters a better way?
I'd love to hear your thoughts in the comments.
Wishing you blessings, 


If you enjoyed this post, please spread the shine and share it with a friend using one of the share buttons below. 
You might find this post linked with these amazing sites.