Women today are bombarded with all sorts of messages trying to tell us who we are, what we need, and who we should be. From advertisements to movies, food labels to books, we are cajoled, seduced and downright lied to. Add to that our own personal identity conflicts and we can feel pushed and pulled in so many directions. What's a girl to do?
In Part 1 we identified 7 signs that you've lost sight of who you used to be. In other words, your spark isn't shining as bright as it used to.
Now, this doesn't necessarily mean that you're dissatisfied with your life. Neither does it mean that turning back the hands of time is desirable. After all, we grow and change for a reason. Right?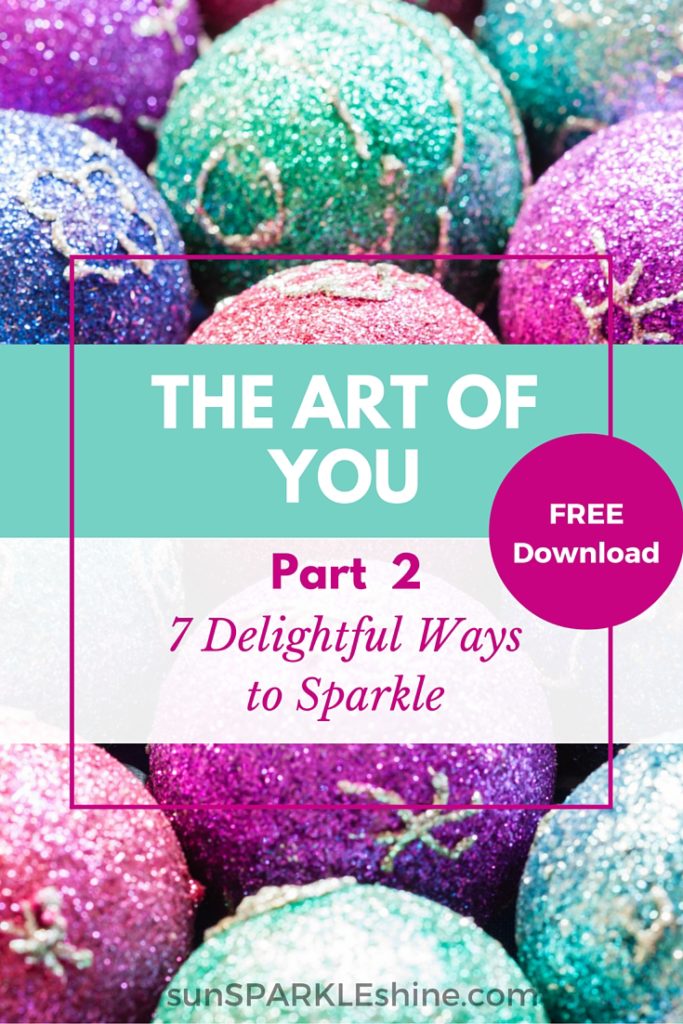 There's so much beauty in being a mom, a wife, a great employee, a faithful friend. As Christians and aspiring Jesus-followers, I think it's important that we do well in those roles. After all, God allows us to be in those positions so that we can shine His light.
However, as we take on more responsibilities, and our roles change, we often lose sight of our personal identity. If left unchecked this can lead to a ton of resentment and bitterness. Sometimes toward our loved ones and even toward God!
The goal then is to help you tap into your inner sparkle so that you can be the light God has called you to be. Bloom where you're planted. Spread the shine!
So here we go! As you read, look out for your free download below.
1. Count a thousand blessings and then some
A couple years ago I read Ann Voskamp's book, One Thousand Gifts (affiliate link) and it was revolutionary for me. I highly recommend it. From that point on, I've been making a conscious effort to look for the blessings, big and small. Truth is, it's hard to be discontented, lackluster or discouraged when I'm counting blessings. Give it a try and let me know how long it takes you to get to 1000.
2. Make a list of things you've always wanted to try. Then do them.
Have you always wanted to try ballroom dancing? Judo? Bungee jumping? That new recipe? The possibilities are endless, right?
The point here is to keep your mind fresh and on fire for life. My mom often says, 'nothing beats a trial but a failure'. You might discover that a whole new world opens up to you.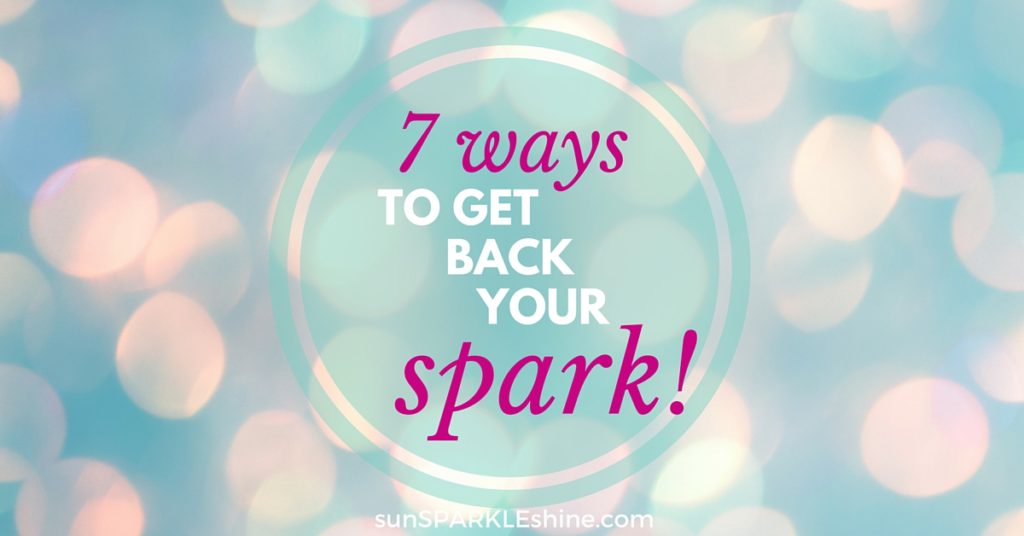 3. Consider what you love about your life and what you don't.
Let's face it, sometimes we get stuck. We get into a routine that isn't working for us anymore. Relationships that are going nowhere. A life that has become dull.
Guess what? It doesn't have to stay this way. It is possible to change direction. Start with just one thing that you want to change and create your new beginning. For me, right now my focus is on my health. What will yours be?
4. Decide to put less stock in what others think
This one is especially for me. Many times I get too caught up in what others think about me. What would they think if I did this? What would they say if I did that? I need to let those things go. What's key is what God thinks about me. This in an area I need to be constantly praying about.
5. Simply serve
One of the absolutely best ways I find to get out of my self and find joy and contentment is to serve others. When I am outward-focused, I experience joy like no other. In John 13, Jesus set the ultimate example of a servant and then called us to do the same (John 13:34).
Today, serving probably won't mean washing someone's feet, but how else can I serve? Who needs encouragement, who needs help babysitting her kids, who needs a hot meal, a listening ear? Pray and ask God to show you the needs and what you can do to meet them.
6. Retreat regularly
When I feel myself waning, irritated or ungrateful, I know it's time to step back. Typically, by then I've lost sight of what God is doing in my life. Taking a personal retreat helps me to regain focus on the things of God and rekindle my spark.
These one-to-one times with God are my time to regroup. They can be an hour or an entire day. Anything more than that is hard to come by. But regardless of the length of time, be intentional. And take my advice: don't wait until you crash and burn. Be proactive about getting away – just you and God.
7. Delight in God's word
As it says in Ecclesiastes, this is the conclusion of the matter. After considering everything else, this is the one thing that is most important. If you want to know who you are, if you struggle with your personal identity, if you feel you've lost your spark, this is it, dear friends: turn to God and His Word.
Read: Psalm 1:1-3
Do you see it? The blessings follow when we delight in God's word.
I remember once as a young Christian feeling as though I didn't know my place in this world. At the time, I felt like I was doing life alone. A dear friend encouraged me to do a "You and Me" study of the Bible to remind me that all that I am and all that I will be, rest on my relationship with God.
Today, I'm sharing with you the "You and Me" scripture study that I did many years ago, which still encourages me today. This served as a springboard for me to find hope in God alone. I'm sure it will encourage you too.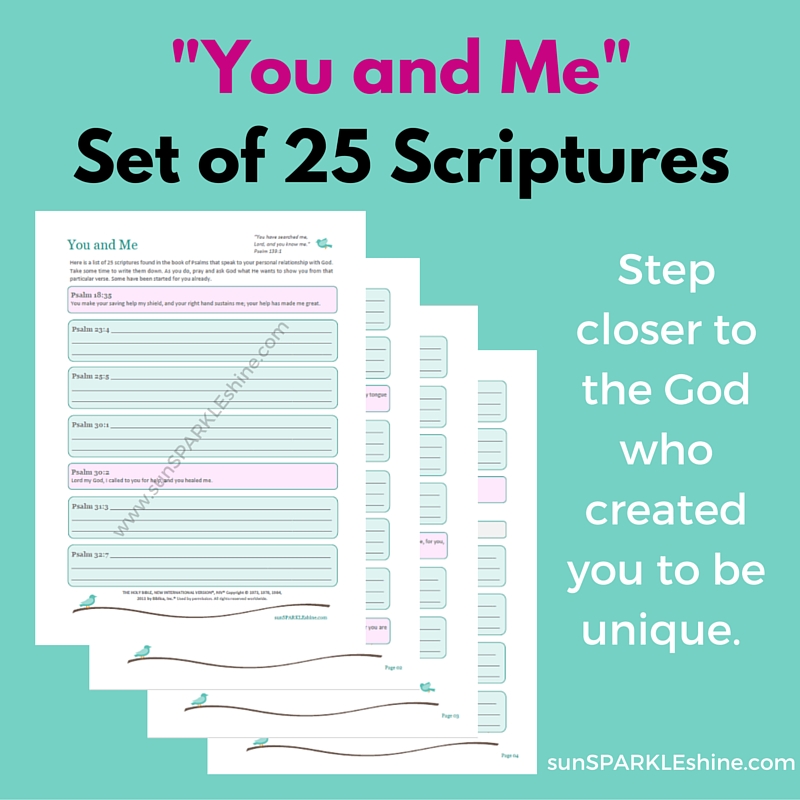 What about you?
How do you keep your sparkle?
If you missed Part 1,  you can find it here. And by the way, be sure to sign up for Sparkle Highlights so you never miss another post.
Let's sparkle together!
Wishing you blessings, 

If you enjoyed this post you might also like these:
Please spread the shine and share this with your friends using the share buttons below. 
I love linking up with these amazing sites.