In today's world, raising girls is not a walk in the park. It seems everyone has something to sell and tell them. But sadly, not all of it is for their good.
Whether you're a mom, auntie, or a role model, you can influence our girls for good. Here are 3 areas where we can shine, so that our girls will shine too.
I won't promise you that these will be easy.
They  require time and effort, and you will need to go against the grain. But I'm certain they're worth it.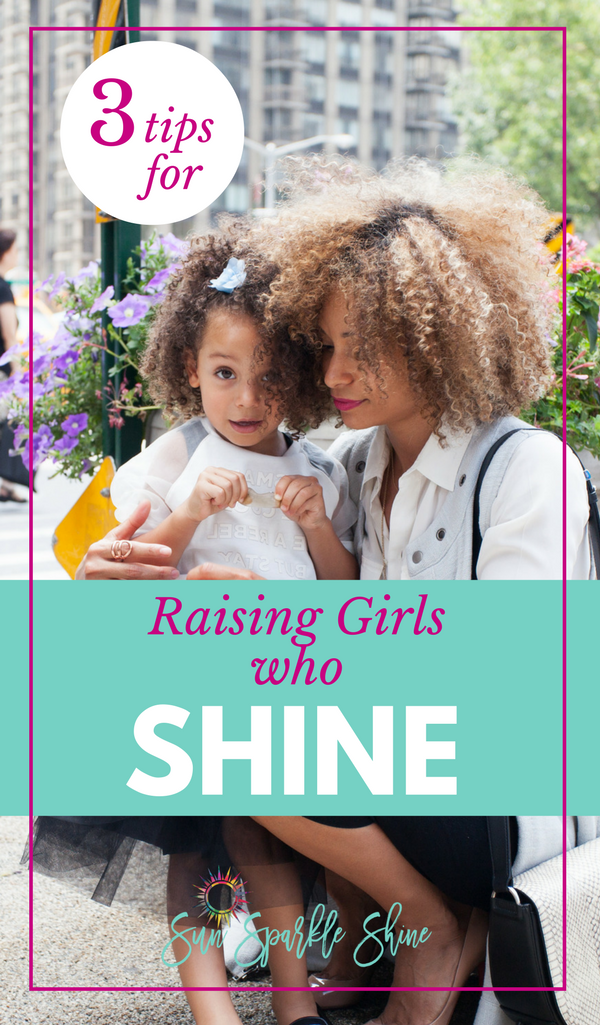 How to Shine Bright So Your Girl Will Too
1. Make time for God
One of the best and most important ways to influence our girls is to focus on our personal relationship with God. This is the foundation on which all of our other relationships are built.
When we spend time with God, it transforms us and fills us up in such a way that spills over to others. We want our girls to benefit from this overflow from the Spirit and let them see what a difference it makes when we walk with Christ.
Allow your daughter to see you spending time with God so that she knows how important He is in your life. Let her see by your actions that He takes the number one spot.
Of course in order to show her God, I need to actually live as one following God. Our girls are smart and will see through us if we're trying to fake it.
When we allow ourselves to be transformed by God we pass on the best legacy to our girls.
Spending time with God is a win-win for my girl and for me, which makes it worth it.
2. Make time for her
Our girls want to feel loved and appreciated. Taking the time to spend together is a great way to show love to our girls and remind them of how important they are.
Consider spending time together in two ways:
Make time to train her in the things of God
This is something we need to be intentional about. Don't assume that because she sees you having your devotions that she'll automatically do the same. We need to train them in the things of God (Proverbs 22:6). This takes time and energy. And it's worth it!
Make time for just being with her
My girl loves nothing more than Mommy-Daughter time. It's not usually fancy but any time the two of us get to spend without the boys is special.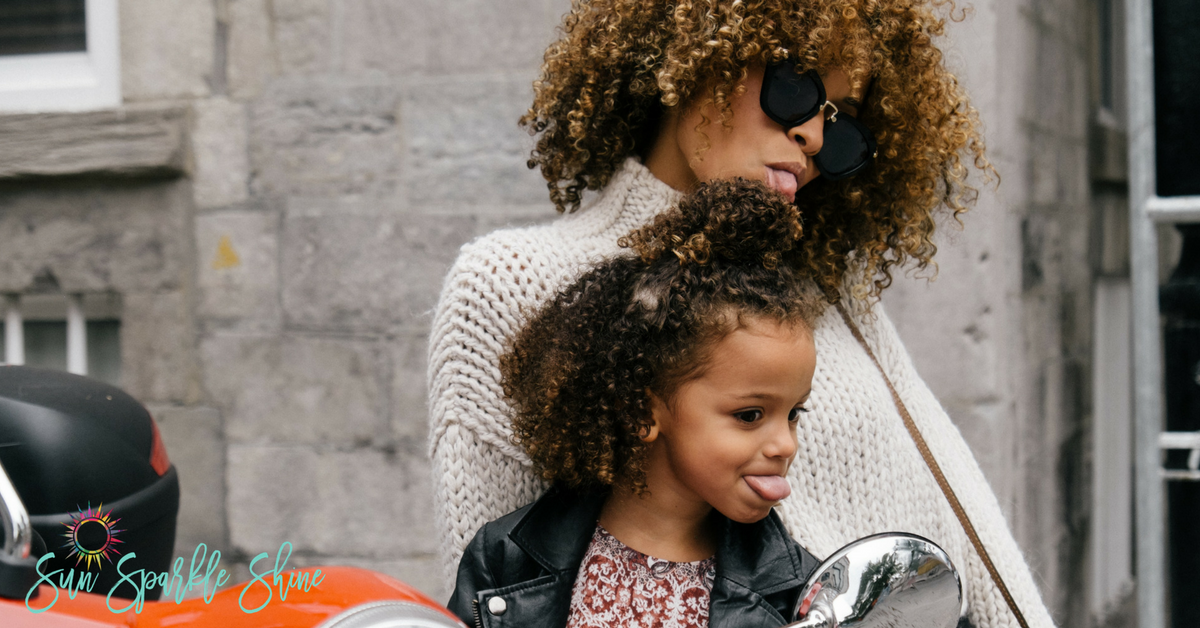 We recently received copies of Shine Brightly and Sparkle magazines to review and I just absolutely loved them. One day we simply spent some time reading the magazine together then doing the activity, which happened to be a scavenger hunt. It was a simple and fun way to spend time together.
Check out Shine Brightly (for girls in Grade 4-8) and Sparkle magazine (for girls in Grade 1-3) here.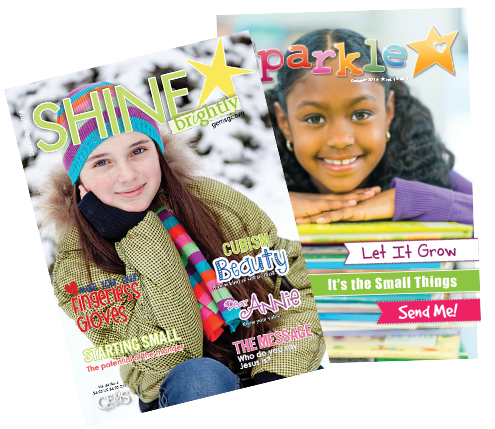 As your girl grows, find things she likes and do them together. Sure, this will mean learning a few new things and you might even have to step out of your comfort zone but guess what? It's worth it!
3. Make time for you
Our society is good at teaching girls that they can do anything and be anything they like – they can have it all. Or maybe not. What we end up with is generations of women who are busy chasing dreams but not enjoying the journey. You can turn this around by your example.
Make rest a priority, schedule regular retreats, and make time for you.
This week I'm doing just that by attending the virtual Mom Conference. It's perfect for me because it's free (who doesn't love free?), it's online (I don't have to rearrange my schedule to travel) and I get to spend time on my personal development – in the comfort of my home.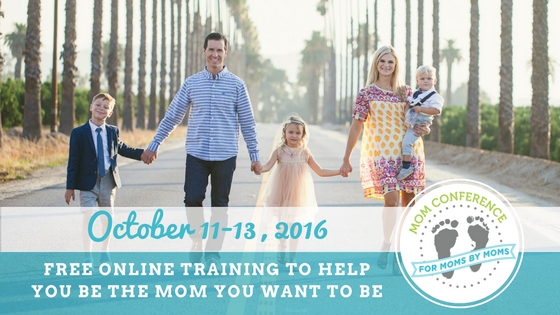 Showing my girl the importance of self-care is — you guessed it — so worth it.
Spending time with God, spending time with your girl and making time for you won't happen automatically. These things require time and effort on your part.
No one ever said raising girls was easy. But you know what? Your girl is worth it!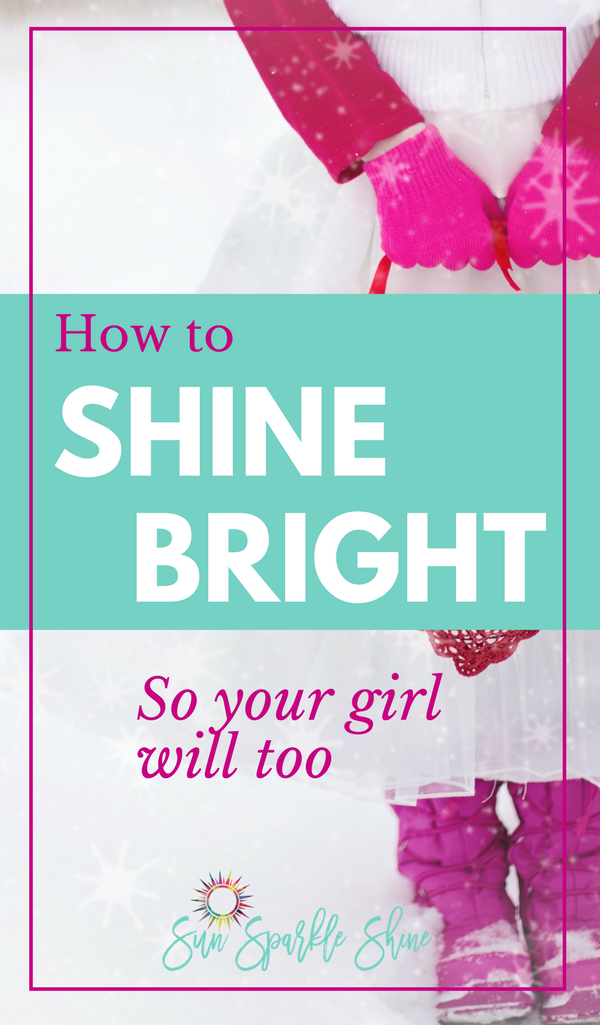 What about you?
What tips do you have for raising girls? I'd love to hear about them in the comments.
Wishing you blessings, 

Please spread the shine and share this with your friends using the share buttons below. 
And if you're looking for more encouraging and inspiring content, check out these amazing sites where I link up my weekly posts.

---