Tears welled up in my eyes for no good reason.
As I stood before the Immigration Officer I knew I needed to hold it together.
I was turned back in the line because I stepped up before I was called. A simple thing really.
But in that moment it was just too much.
I felt a wave of emotion crash over me all at once.
The grief of the last few months seemed to crush me in that moment.
Now sitting at her dining table I felt safe and welcomed. Quite a contrast to what I experienced just hours before.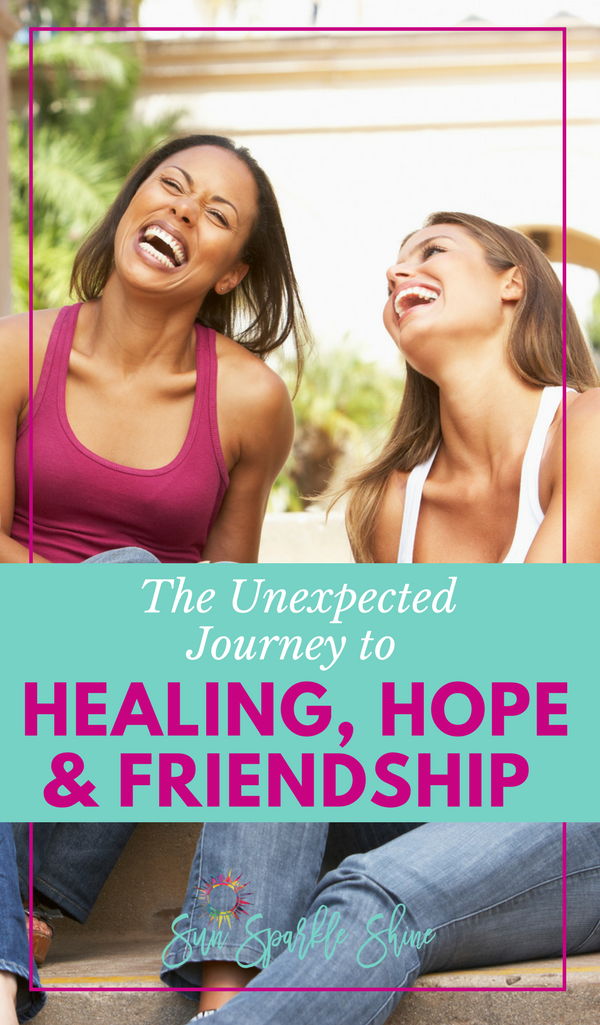 She offered a nod of understanding when I told her about the incident. Because she knew the long journey it took to get here.
It wasn't about the trip on the ferry or the two plane rides that followed. This journey was one of healing from the pain of a deep and sudden loss.
But here I found a safe place where I was understood, loved and comforted.
As the others joined us, the tears flowed and the healing continued.
We laughed lots but probably cried more.
Tears of laughter, tears of joy, and oh yes, tears of pain.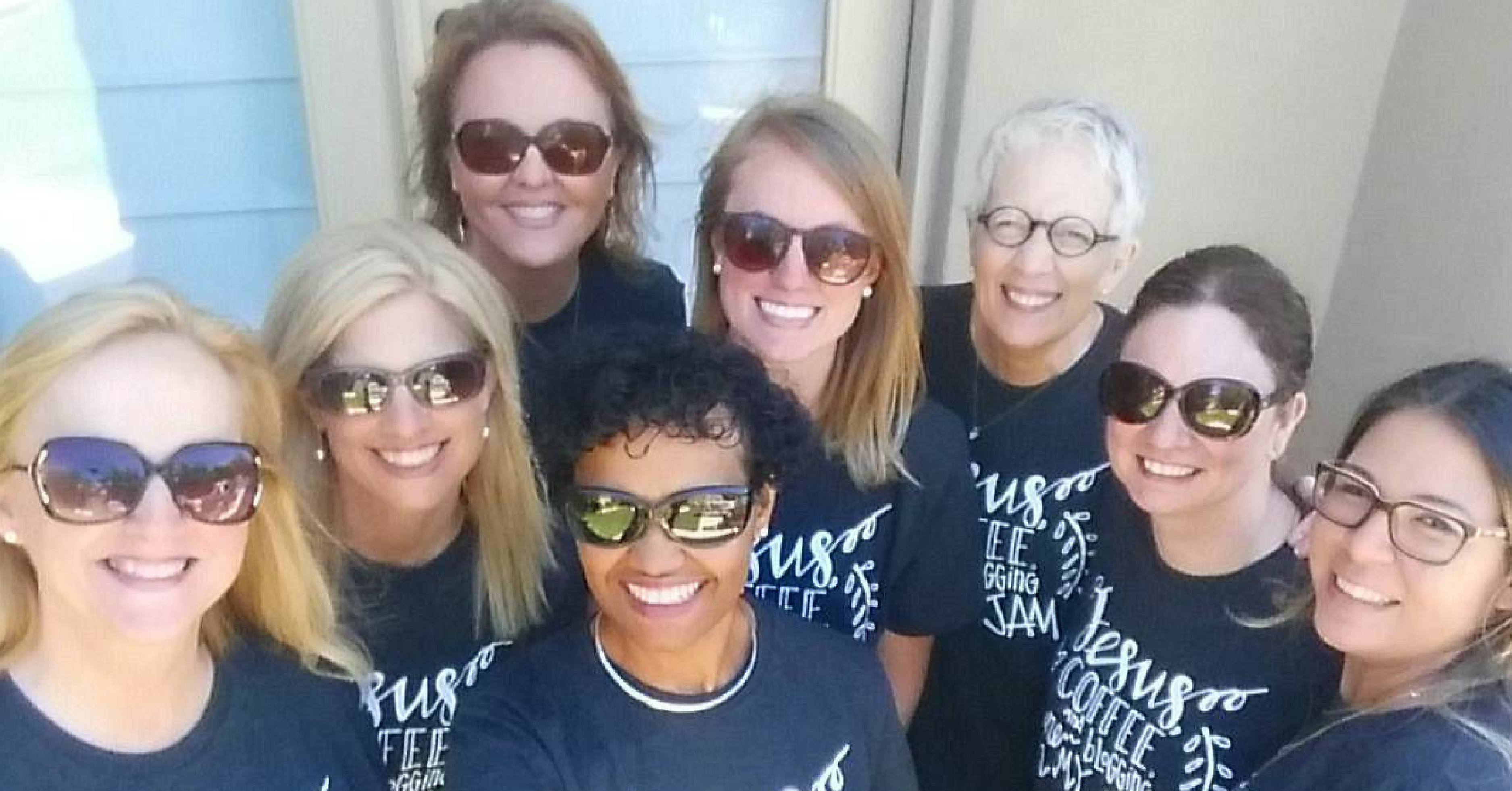 In this circle of true friends we had each other's backs.
And it didn't matter that for most of us, we were meeting for the first time.
We felt safe to acknowledge the burdens that weighed us down. And as we prayed together we each found courage to lay them at the foot of the cross.
This is the beauty of community.
On the surface you might not see our bond. We look different, sound different and have very different life experiences. And if you can believe it, we even differ in theological beliefs.
In spite of everything else, we're bonded at the heart. Thanks to Jesus' sacrifice on the Cross and our individual acceptance of His love, we are sisters.
The weekend we shared together cemented this bond even more.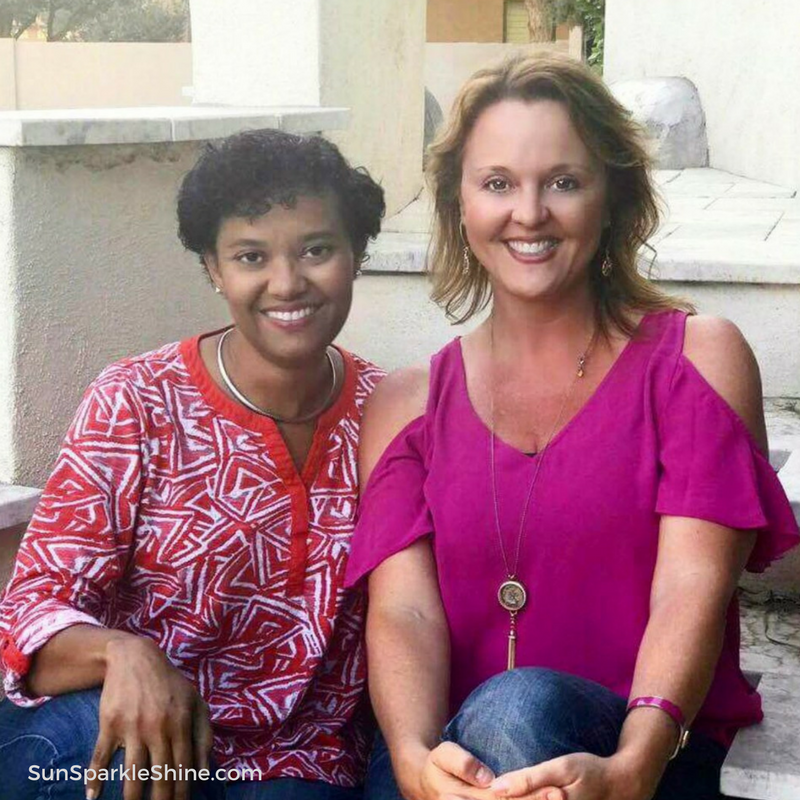 Our host, Lori, wrote about our time together in her Moments of Hope.  There we each shared our thoughts and takeaways from our Higher Ground retreat.
And we're dreaming about what God has laid on our hearts for other women. A place where women can be true friends without the lure of competition and the sting of insecurity.
Would you join us in praying about our dream? You can read more about it here.
How about you?
Where have you sensed God showing up in your friendships?
Do you have friends who are helping to heal the deep wounds in your heart?
How can we explore what it means to be true friends with other women?
Wishing you blessings, 

If you enjoyed reading this, please spread the shine and share this with your friends using the share buttons below. 
And if you're looking for more encouraging and inspiring content, check out these amazing sites where I link up my weekly posts.
---
 Are you seeking deeper friendships?
There you will find ideas for connecting on a deeper level. I pray it will bless you.