Choose one word for the year.
A word that will inspire and motivate you throughout the year.
One word that will give you clarity and a vision.
To me that sounds like good advice.
It's the advice I give to others and the advice I follow too.
My words have all been powerful. Frankly speaking, maybe too powerful. (And I don't mean that in a good way one little bit).
The truth is, I admit I'm a little bit afraid of my word.
Not because of the word itself. I mean, after all, it's really just one . little. word.
Just four letters.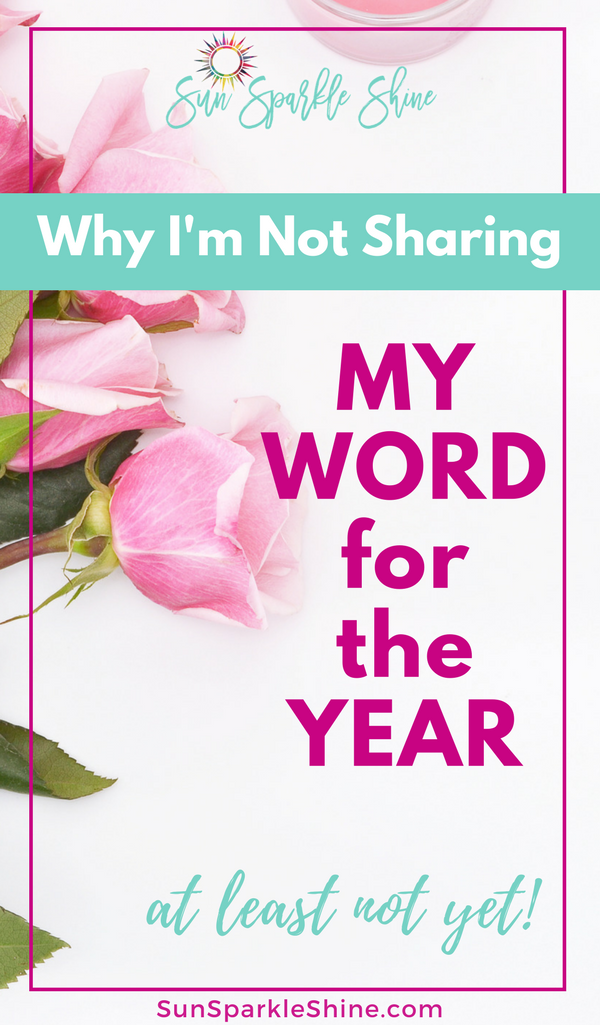 But I'm apprehensive (maybe that's a better word) because of what this word represents for me in 2018.
You see, every single year, God has taught me some deep lessons using my word as the vehicle.
And can I be real with you for a moment?
I'd really rather skip the lessons. Am I alone in this?
Yes, I know that keeping my word to myself won't make the lessons go away. Ha! How I wish!
But the real reason I won't be sharing my word (just yet), is very simple.
I've learned not to interpret what God will do with my word.
Here's what I mean. For the past two years since starting this blog, I would share my word for the year. In 2016 I had the word ENOUGH. Then, last year my word for the year was NEW. Each and every time, I'd put expectations on that word. I would put my word in the context I expected it to have.
I put limits around my word that didn't need to be there.
I see now that part of the beauty of having a word for the year is that my word always surprises me.
It's as if my word for the year takes on a life of its own. And in God's hands, it's always good.
I'm convinced that the word I chose each year was exactly the word I needed. God has used my word in various ways to speak to me and protect me.
For God does speak—now one way, now another—
    though no one perceives it.
In a dream, in a vision of the night,
    when deep sleep falls on people
    as they slumber in their beds,
he may speak in their ears
    and terrify them with warnings,
to turn them from wrongdoing
    and keep them from pride,
to preserve them from the pit,
    their lives from perishing by the sword.
I have grown, I've been stretched and most of all, I've developed reliance and dependence on God.
So this year, I surrender my word to him. (I pray I don't regret saying this but…) I hand my word over to God to allow Him to use it in my life as He sees fit.
I lay it all down.
No more limits, no more expectations, no more misconstrued context.
Just one word for God to use as He will.
And at some point, I might write about my word and the lessons I'm learning. But for now, my word will remain in God's capable hands. No interference from me, I promise.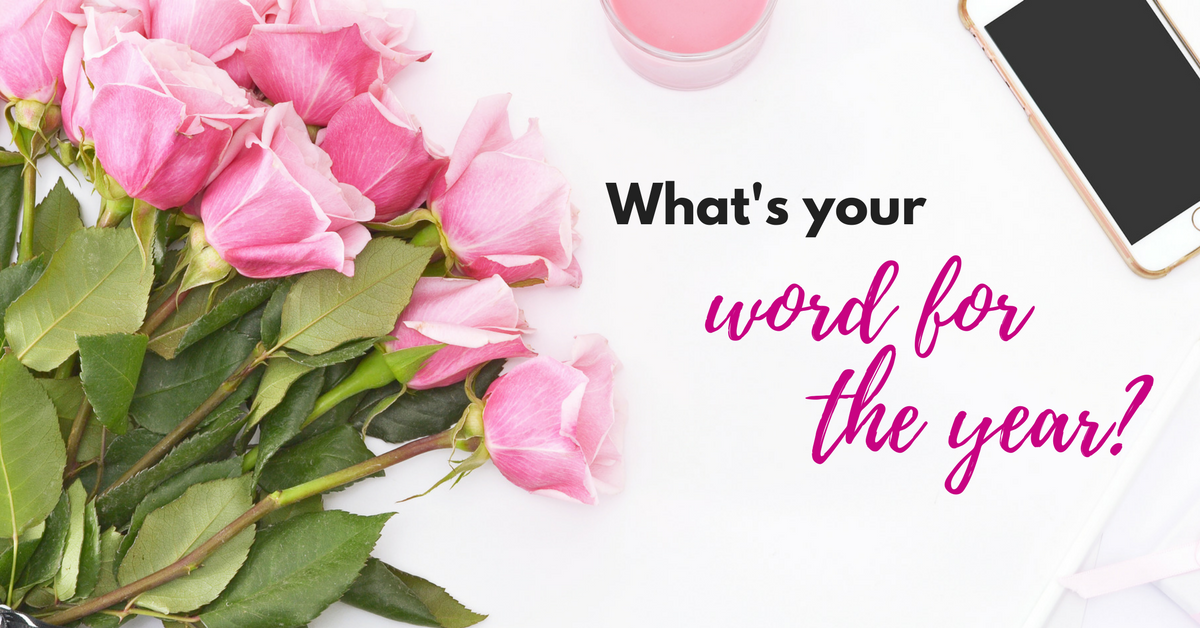 There's still some One Word hope
In the event you stopped by today looking for some one word inspiration for your year, I'd rather not disappoint you. Go ahead and check out some of my blogging friends and what they have to say about their word for the year.
Below you'll find words from Katie M. Reid, Lauren Gaskill, Liz at My Messy Desk, Jennifer Bly (The Deliberate Mom), Betty Daly (Let's Get Real), and Julie Lefebure.
You'll just have to click through to find out which word is whose.
♥ Peace
♥ Shine
♥ Daughter 
♥ Hope
♥ Pray and Advance (you'll see why this one has two words)
And while I'm not sharing my word for the year just yet, I tell all about my One Word process in my newest resource, Spark Success Handbook — Goal Planning Made Simple. You can even get a special discount (from $7.50 to $5.00) when you use the code NEWSTART at checkout. Get yours here: https://gum.co/goals-handbook.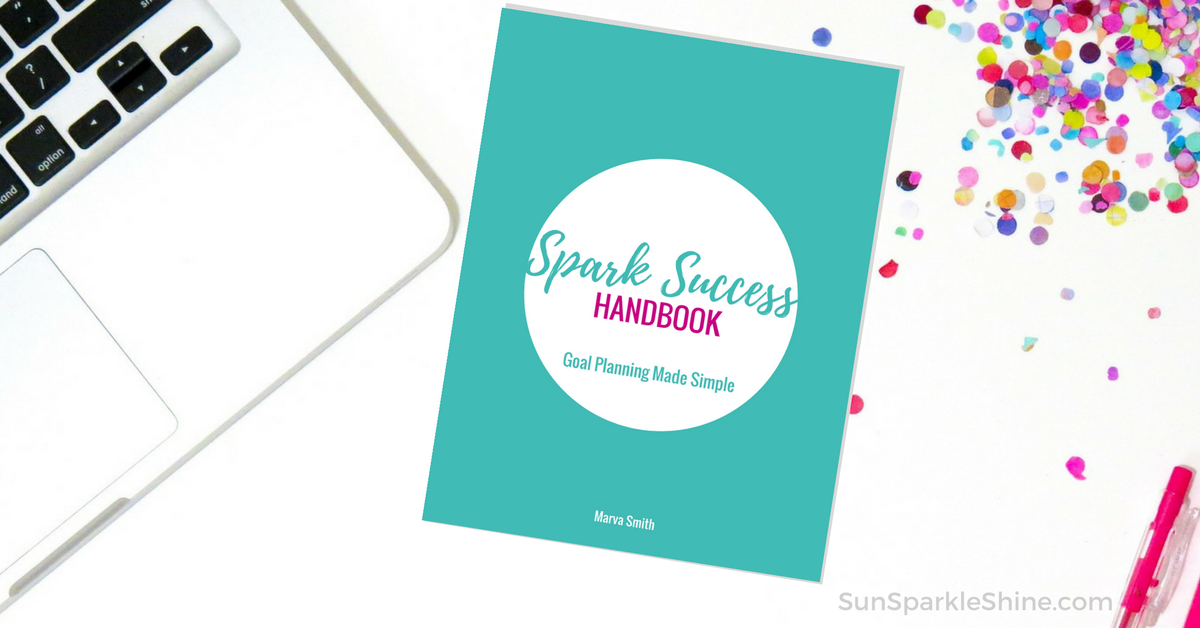 So, if you thought I was jumping off the one word bandwagon, I can assure you that I'm still fully on.
I still love having a word to inspire, motivate and encourage me. And my word actually becomes the springboard for the rest of my year. It shapes my goals, informs my plans and gives me a fresh perspective during those times I feel like giving up. No wonder this little four-letter word is so powerful.
I just need to keep it between me and God…for now.
How about you?
Did you choose a word for the year? Will you be sharing it? C'mon, I can keep a secret. 🙂
Wishing you blessings in 2018 and beyond, 

---
Are you ready to step into 2018 full of purpose? Then join me here!
If you enjoyed this post, don't keep it to yourself. Please spread the shine and share this with your friends using the share buttons below. 
And if you're looking for more encouraging and inspiring content, check out these amazing sites where I link up my weekly posts.