I listened intently, scribbling notes as quickly as I could. After all, this was a topic that was dear to my heart and I wanted to soak up all the little nuggets of wisdom from this expert.
He's written several bestselling books, coached thousands and mentored just as many. Thought to be the world's leading expert on leadership, I was literally sitting at his feet.
How does one live a life of purpose?
How do you move from average living to purposeful living?
I was all ears.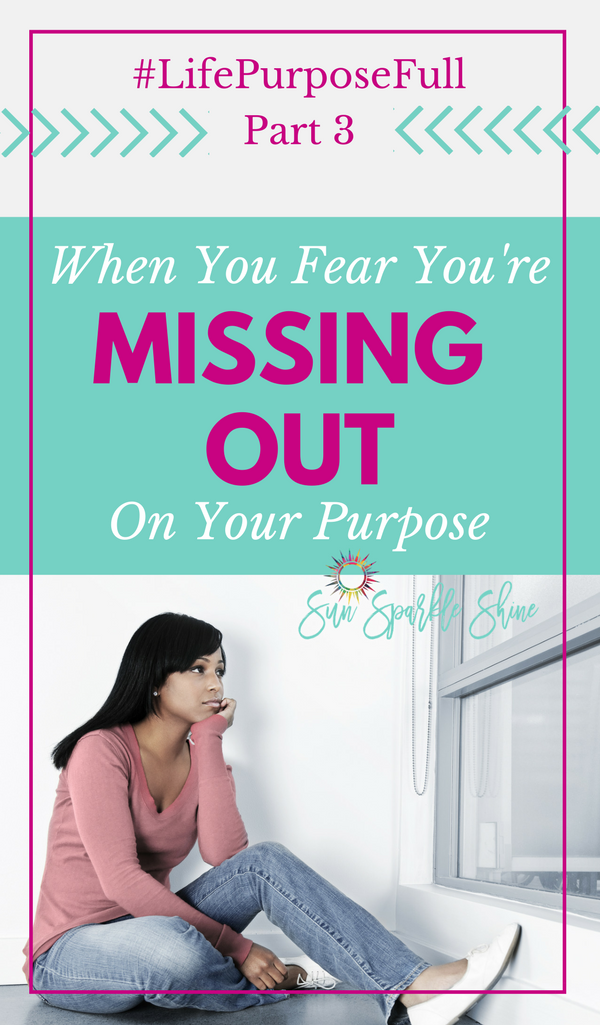 As most good webinars do, they ended with a call to action.
It was an invitation to sign up for a 5-part video course to the tune of a couple hundred dollars. This, the expert suggested, would transform you from standard living to extraordinary living. All because you were given the tools and encouragement to live every day with purpose.
Who's in?
I immediatlely started justifying the investment. I just knew that if I didn't sign up within 72 hours I'd be missing out on something great.
Have you been there?
Do you have a fear of missing out?
Do you look at others who are walking in their purpose and think that somehow you missed the boat?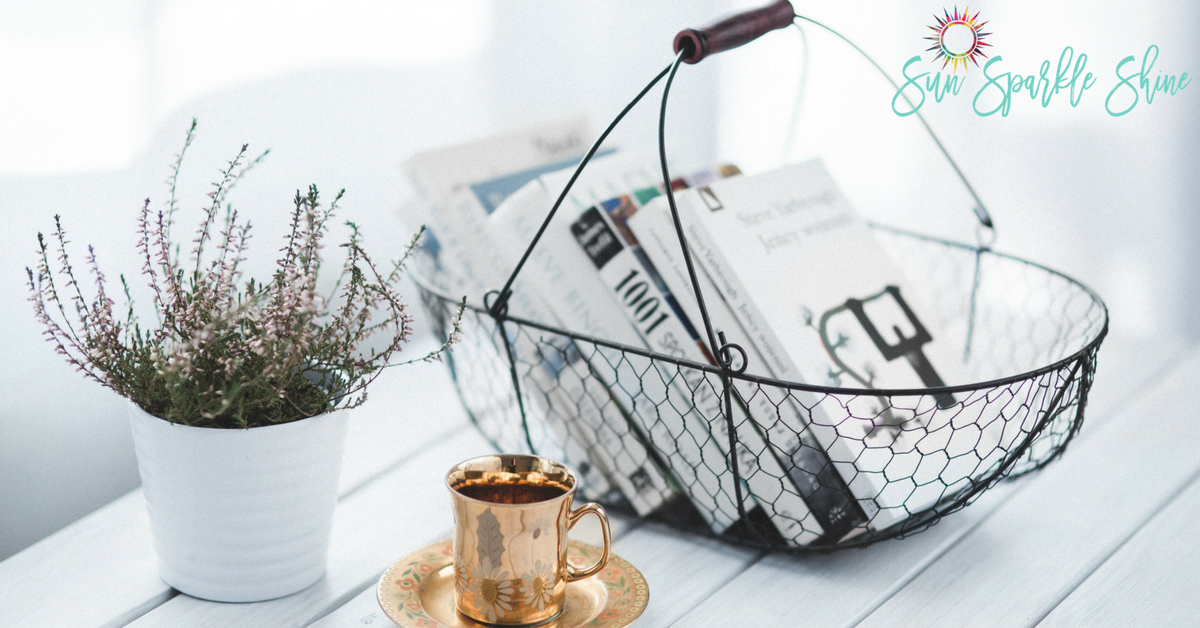 Maybe it's the age we live in, but we often fear missing out, don't we? There are so many offerings, so many resources available to us that we think if we don't snatch them now, we'll be left behind.
And this one, I mean, it would help me fly. Isn't that what I want?
Suddenly, I was struck with a moment of clarity.
Don't get me wrong. Had circumstances been different, I might have signed up on the spot. Purposeful living for $199, yes, please.
But recently God has been working on me in a different way. And my fear of missing out was about to be trumped. You see, the lessons He's teaching me are taking root and I humbly share them with you here.
Lessons on Purpose When You Fear You're Missing Out
If you feel that purpose opportunities are passing you by, read on for some soul-stirring truth.
Blessings flow for those who trust God and wait on Him
Trust in the Lord and do good;
dwell in the land and enjoy safe pasture.
Take delight in the Lord,
and he will give you the desires of your heart.

Commit your way to the Lord;
trust in him and he will do this:
He will make your righteous reward shine like the dawn,
your vindication like the noonday sun.

Be still before the Lord
and wait patiently for him;
do not fret when people succeed in their ways,
when they carry out their wicked schemes.
It's so tempting to look around at the accomplishments of others and wonder if I'm being passed by. This comparison trap steals my joy and always leaves me feeling less than. Knowing this, God calls us to look to Him.
When we trust Him, delight in Him, commit to Him, be still before Him and wait patiently on Him, we will be blessed. Did you catch that?
It's all about Him!
The plans He has for me will be accomplished in His good time. I need to keep my eyes on Him, do my part and wait on Him to do His.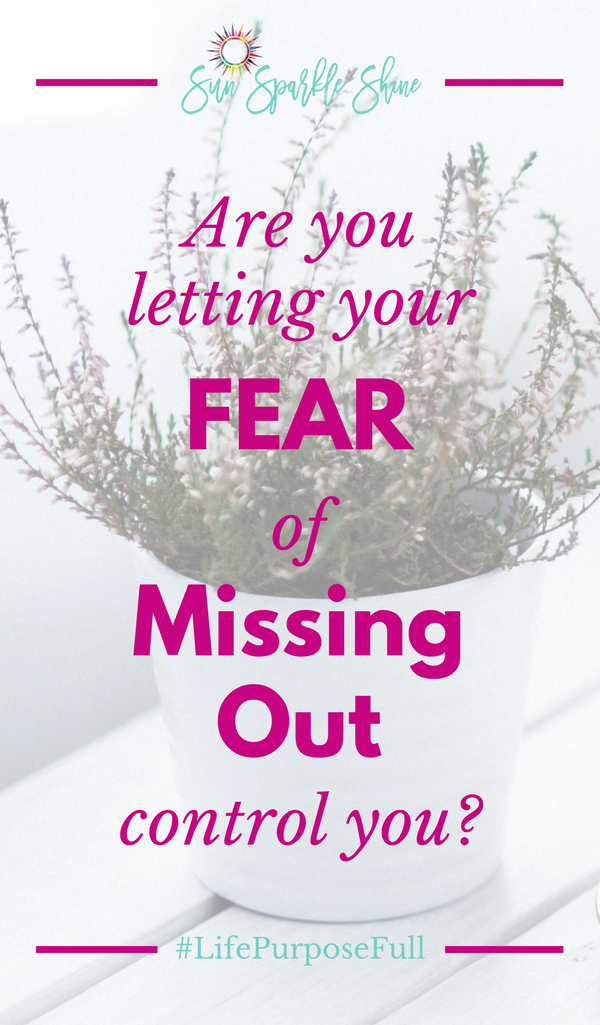 God is accomplishing a greater purpose
The Lord foils the plans of the nations;
he thwarts the purposes of the peoples.
But the plans of the Lord stand firm forever,
the purposes of his heart through all generations.
The world wants me think that everything revolves around me and my desires. There is no disputing that God has great plans for me (Jeremiah 29:11) but it's really God's Plan that is front and centre.
I might not always grasp what He's doing on this side of eternity, but I can rest assured that He's accomplishing His purposes for all generations.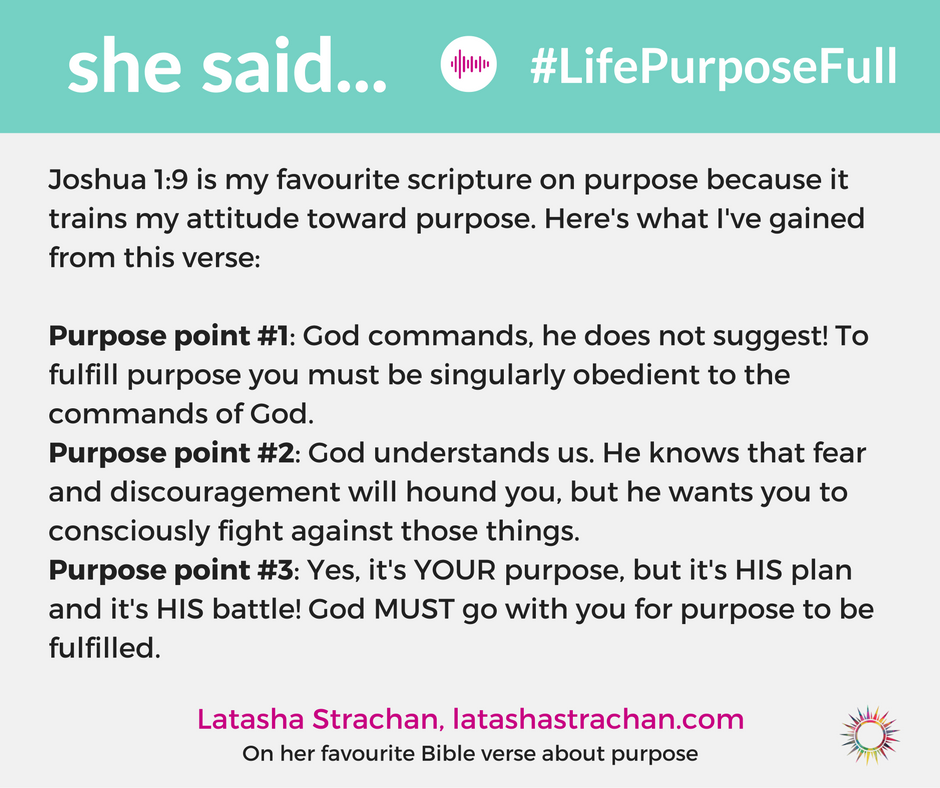 God has already given me everything I need
His divine power has given us everything we need for a godly life through our knowledge of him who called us by his own glory and goodness. Through these he has given us his very great and precious promises, so that through them you may participate in the divine nature, having escaped the corruption in the world caused by evil desires.
As tempting as a 5-part 'life-transforming' video series might be, I have something even better. God's divine power was included in the package when I signed up to follow Him — at no extra charge.
Sadly, the devil wants us to believe that 1) we are lacking and 2) God's Word is outdated and irrelevant. Those are both lies.
When you have a problem that needs solving, start with God's Word.
Not sure which direction to take? Consult Him in prayer.
You will find that He'll even put people in your path to speak a word of truth at the right moment when you need it. Sometimes all we have to do is listen.
And know this, my sister, you are chosen and complete!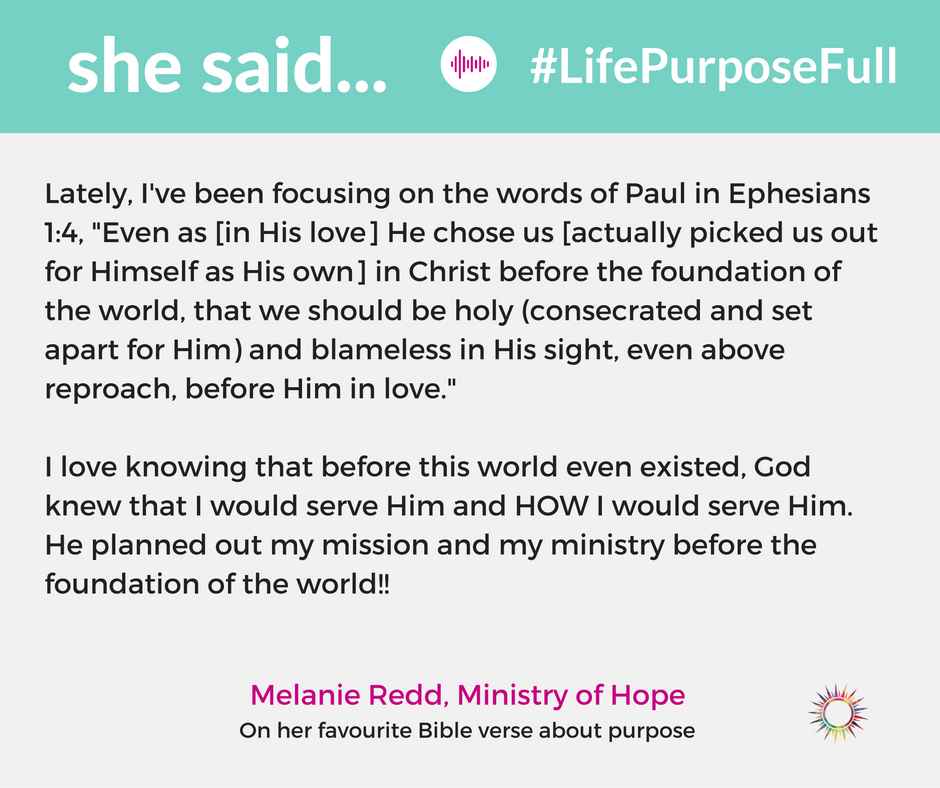 Take Heart
So, take heart, friend. Don't let your fear of missing out cause you to doubt God. Focus on pleasing Him and trust that He has you covered.
Do the next right thing and He will do the rest.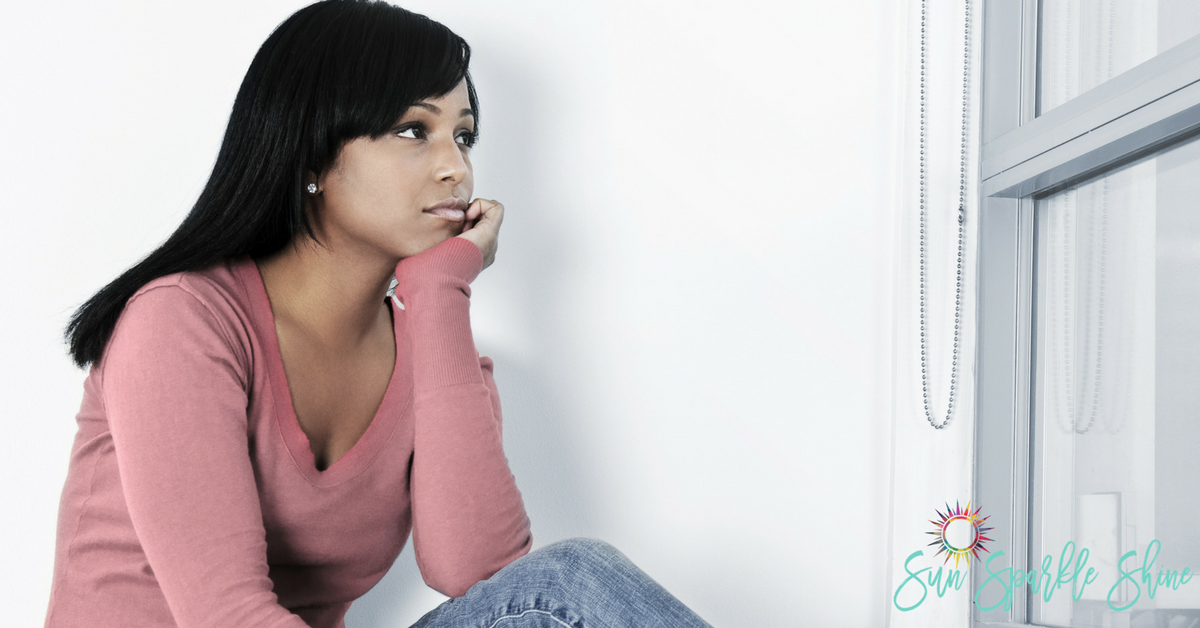 And for making it to the end of this post, here's a bonus for you. If you're curious about how to move from ordinary to extraordinary living, there's really no secret to it. It's right there in 2 Peter 1: 5-8. Just click to read. Psst…it won't cost you a thing!
What about you?
Have you experienced the fear of missing out?
How do you deal with it?
Is there a particular scripture that gives you hope? If so, please share it in the comments to encourage a sister. Remember, we're in this together.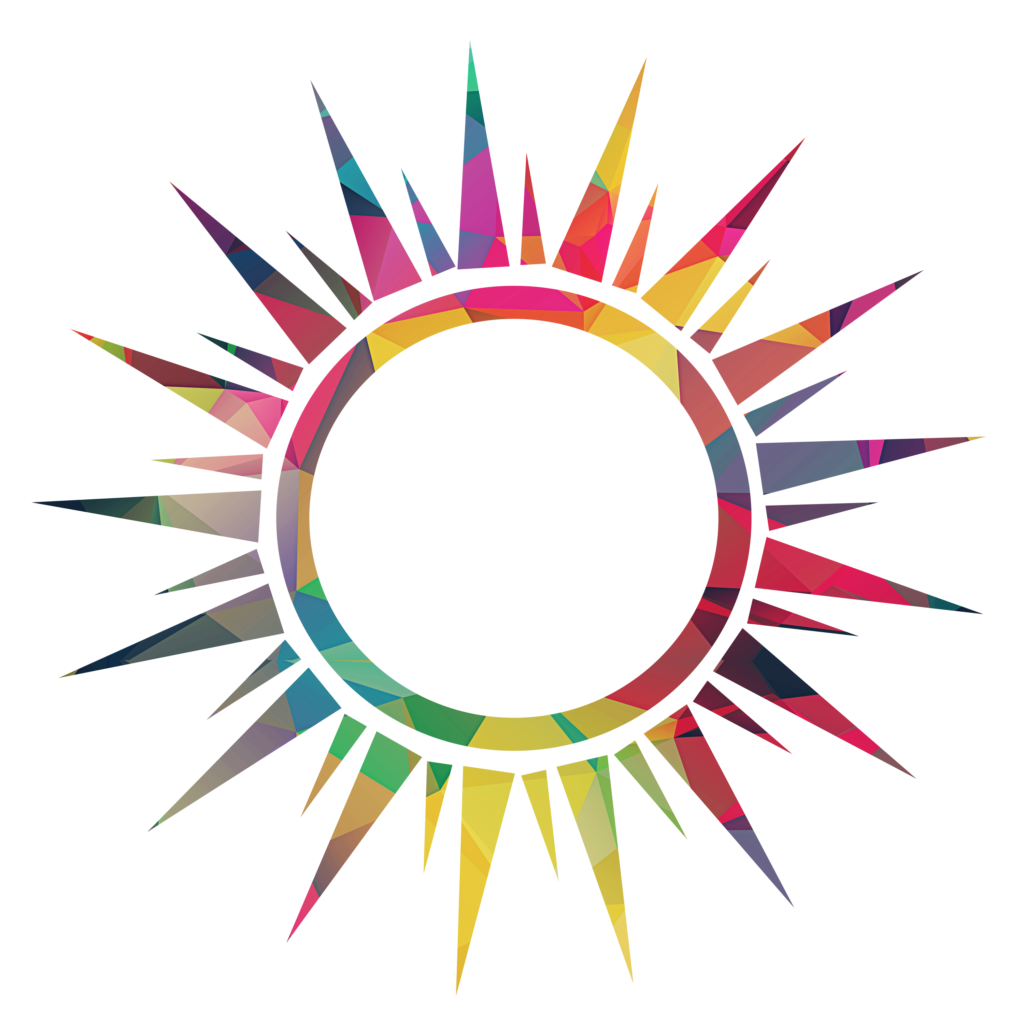 This is Part 3 of the #LifePurposeFull series. Follow the rest of the #LifePurposeFull series here:
Introduction: In Pursuit of Your One Thing
Part 1: 3 Truths to Embrace on Your Path to Purpose
Part 2: How to Find Your Missing Piece
Part 4: How to Make Your One Thing, the Main Thing
And to see what purpose looks like in the lives of real women, pull up a chair and grab a note book. These eight women blessed my socks off with what they shared in this post:
Powerful Purpose Thoughts to Ignite Life to the Full 
Be sure to sign up for Sparkle Highlights so that you'll receive email updates on future posts. Just for joining the Sparkle community, I'll send you a free set of P.R.A.Y. scripture cards.
I pray that you will be motivated and encouraged on your path to purpose!
Wishing you blessings, 

Please spread the shine and share this with your friends using the share buttons below. 
And if you're looking for more encouraging and inspiring content, check out these amazing sites where I link up my weekly posts.
---