This is the first time I'm celebrating the holidays on my blog. I am so excited about the New Year and I'm looking forward to my new New Year routine.
One of the things I recently learned from Michael Hyatt is that you should never set goals for the New Year before first completing a process of intentional reflection about the last one. This year as I get ready to set my Grace Goals for 2016, I'm also doing a year end review. I will be doing this personally and for my blog as well.
As I reflect on the past year for my blog (technically only six months since I started in June), I'm happy to recall a series of firsts. They each provided good reasons to celebrate so I thought it might be fun to share them with you. That way we can do the happy dance together. 🙂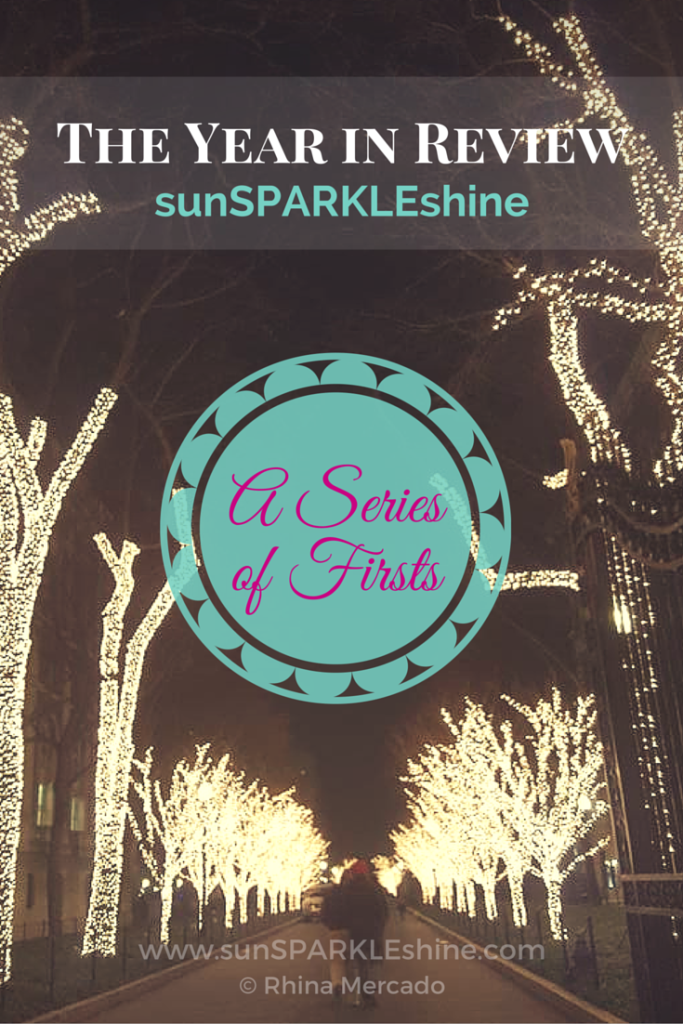 So here are some fun highlights from sunSPARKLEshine for 2015 — a series of firsts!
---
1. First Sparkle Event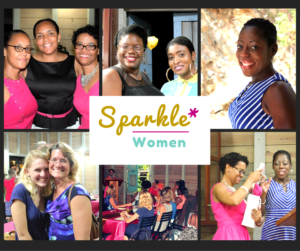 Sparkle — A Christian Event for Women
Hosting the Sparkle event for women was my first major undertaking as sunSPARKLEshine. This event brought together women from all walks of life to share Christ and be inspired to walk in his presence. Since having the first Sparkle Event in my hometown, I've also been able to help friends in other countries host Sparkle events as well. What an honour and a blessing that has been! (Psst..if you'd like to have your own Sparkle event I'm your girl. Just drop me a line and let's get started!)
---
2. First reader giveaway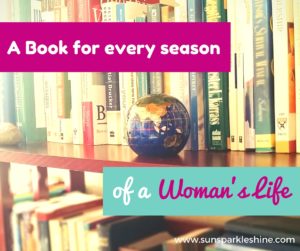 6 Life-Changing Books for Women
I did my first ever reader giveaway as part of my birthday celebration in October. The prize was a free copy of Aimee Imbeau's Raising Godly Children: Children Who Courageously Follow Their Lord
. What I also loved about this was the book list I compiled for women in various seasons of life.  Check out the list and you just might find a new book to start off your New Year (or a last minute Christmas gift).  😉
---
3. First Freebie Download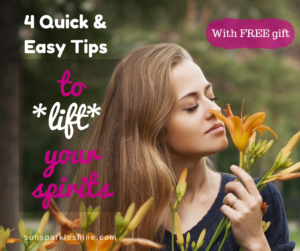 4 Quick and Easy Tips to Lift Your Spirits Now!
My P.R.A.Y. prayer and scripture cards were the first freebie to be introduced on the blog. I've used my P.R.A.Y. cards as a way to encourage and lift my spirits along with a few other tricks. You can read the full post to find out what they are or simply grab your free set of P.R.A.Y. Cards here. Lucky for you they're still free with subscription to Sparkle updates.
---
4. First Sparkle Moment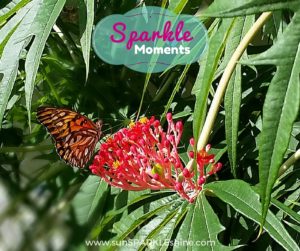 Sparkle Moments – Your Weekend Inspiration #1
Sparkle Moments are now a weekly feature here on sunSPARKLEshine but it all started with this first one. Each week I love being able to inspire my readers (and myself) with what God is doing around me. Sparkle Moments include an inspirational quote and views of my Caribbean islands — just what your soul needs during these winter months.
I encourage you to share your own #SparkleMoment and tag me on Twitter @spreadtheshine.
You can see all of the Sparkle Moments posts here.
---
5. First Post with 100 Pins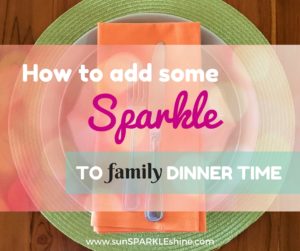 How to Add Sparkle to Family Dinner Time
I loved sharing a glimpse of my family life with my readers. This was definitely one of my favourite posts and apparently it's a reader favourite too, having been pinned over 100 times on Pinterest.
---
6. First Post to be Featured on a Blog Link-up
November New Year: Growing in Gratitude Throughout the Year – Part 1
Link-ups are always fun and I enjoy getting to meet other bloggers and see what they're sharing. It's a pleasant surprise when you stop by to visit and find that your post was selected to be featured. The first time this happened was with my #NovemberNewYear post, which was first featured on Hearts for Home blog hop. With the focus on looking ahead, this post is still a great read as we prepare for the New Year.
---
7. First time to Make it on the 'Big List'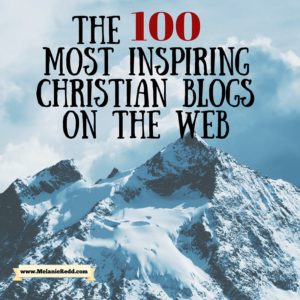 The 100 Most Inspiring Christian Blogs on the Web
This one blew my socks off. Fellow blogger, Melanie Redd compiled this 'big list' of the 100 most inspiring Christian blogs and there I was! It was a huge boost in terms of encouragement and a big hug from God. It's one of those things that made me feel like my efforts were not in vain. I hope you will visit Melanie's list and give Melanie and some of the other bloggers some love. We can all use a little extra love, can't we?
---
So there you have it. A round-up of firsts from sunSPARKLEshine. I simply have to say a very big *THANK YOU* to you for enjoying the journey with me and making it all possible.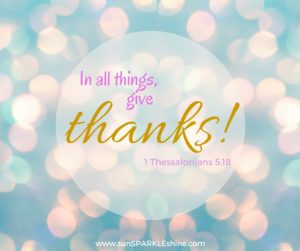 It's been such a fun road and I can't wait to see what highlights 2016 will bring.
In the meantime, I will be taking a pause from my blog to celebrate the holidays with my family (Yay!). I will also use the down-time to plan the next steps for sunSPARKLEshine and I look forward to welcoming you in the New Year with my next post on January 8th (God's willing).
By the way if you're looking for some support in making your New Year's goals, I highly recommend Grace Goals*, by Arabah Joy. It's what I will be using to pray through my plans for the upcoming year. Plus when you sign up for Grace Goals, I will send you a free Year End Review worksheet for you to do your own 2015 review. See more details here.
Your Turn
Now that I've shared some of the highlights featuring my firsts, which one did you enjoy the most?  Do you have a favourite post that wasn't included?
What highlights would you like to share from your year?
If you enjoyed this post, why not share it with a friend using one of the share buttons below? We love to spread the shine and hope you would too!
You might find this post linked with one or more of these amazing sites.
* I am an affiliate for Grace Goals. If you choose to purchase using my link, you get a revolutionary way to plan your New Year (plus the Year End Review bonus) and I get a commission. That way we all win! Thank you. 
And finally, I wish you a Christmas that's bright and a New Year that sparkles!
Blessings, my friends!!!